Kraków, Zabierzów (pow. krakowski)

małopolskie

Ogłoszenie wygasło 5 lat temu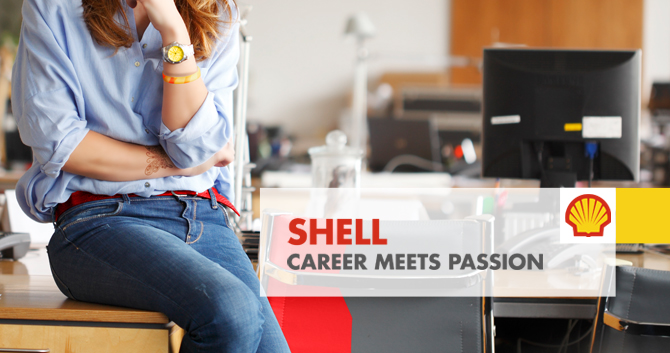 Royal Dutch Shell is a global group of energy and petrochemicals companies, operating in over 80 countries and territories and employing more than 90,000 people. Our core values of Honesty, Integrity and Respect for People define who we are and how we work. Royal Dutch Shell has developed a global network of Shell Business Services Centers to provide first-class services to Shell companies across the world.


Shell Business Operations provides its customers with services in four main areas: Finance Operations, HR Services, Customer Service and Supply and Distribution. In addition, being international and well-established, the company gives a unique chance of working with people from all over the world in a young and developing organization.

Accounting Associate - Manage Close
Miejsce pracy: Kraków, Zabierzów (pow. krakowski)

Complete all assigned activities (General Leger, Group Reporting, Management Information, Statutory and other) in a timely and accurate manner.
Contribute to process improvements.
Resolve and escalate issues timely and effectively.
Comply with team, centre, process and global policies and procedures.
Manage effectively interfaces with FO and non FO stakeholders, build end to end perspective. SOAR Analyst.
Ensure operational effectiveness of the controls within areas of responsibility.
Control operator (RDS, FCM, business).
Actively participate in backup structure.
Other assigned activities


Very good knowledge of Excel
ERP (SAP) experience is nice to have
University degree in Finance or Accounting - preferable
At least 1 year experience in Finance or Accounting
General overview on major accounting processes
Good command of English
Strong interpersonal skills – able to cooperate effectively with multiple stakeholders
Strong team-working across the process area
Good analytical skills



Shell is an Equal Opportunity Employer

Accounting Associate - Manage Close
Complete all assigned activities (General Leger, Group Reporting, Management Information, Statutory and other) in a timely and accurate manner.
Contribute to process improvements.
Resolve and escalate issues timely and effectively.
Comply with team, centre, process and global policies and procedures.
Manage effectively interfaces with FO and non FO stakeholders, build end to end perspective. SOAR Analyst.
Ensure operational effectiveness of the controls within areas of responsibility.
Control operator (RDS, FCM, business).
Actively participate in backup structure.
Other assigned activities

Very good knowledge of Excel
ERP (SAP) experience is nice to have
University degree in Finance or Accounting - preferable
At least 1 year experience in Finance or Accounting
General overview on major accounting processes
Good command of English
Strong interpersonal skills – able to cooperate effectively with multiple stakeholders
Strong team-working across the process area
Good analytical skills

Ogłoszenie archiwalne