Ważna jeszcze 13 dni

do: 18 sie 2021

Specjalista (Mid / Regular)

Accounts Payable Specialist with German
Kraków
NR REF.: 1152517

For our international client, a worldwide leader in engineering we are looking for Specialist with German who supports end-to-end PTP processes.

Main responsibilities:
Supporting end-to-end PtP process
Processing AP incoming documents, T&E, urgent manual payments, preparing and processing weekly activities
Invoice processing of PO and non-PO invoices
Monitoring and processing approval flow of invoices and intercompany invoices
Answering queries of vendors and of our employees
Working with SAP
Supporting RtR/OtC processes
Supporting other AP processes when required, ensuring that processes are performed in timely manner
Our requirements:
Relevant experience in the area of PtP / AP
English and German min. B2/C1
Experience in working with SAP
Transition experience as an asset
Good knowledge of MS Office package (especially MS Excel)
Attention to details
Good organizational and analytical skills
What we offer:
Unique opportunity to work in newly established Centre of Excellence
Being responsible for creation and contribute in end-to-end processes design, have a real impact on organization
Opportunity to support transition process
Trainings and possibility of professional development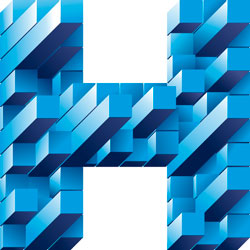 Prosimy o dopisanie następującej klauzuli: "Wyrażam zgodę na przetwarzanie moich danych osobowych zawartych w ofercie pracy dla potrzeb procesu rekrutacji zgodnie z ustawą z dnia 27.08.1997r. Dz. U. z 2002 r., Nr 101, poz. 923 ze zm."

www.hays.pl
Accounts Payable Specialist with GermanNumer ref.: 1152517
For our international client, a worldwide leader in engineering we are looking for Specialist with German who supports end-to-end PTP processes.

Main responsibilities:
Supporting end-to-end PtP process
Processing AP incoming documents, T&E, urgent manual payments, preparing and processing weekly activities
Invoice processing of PO and non-PO invoices
Monitoring and processing approval flow of invoices and intercompany invoices
Answering queries of vendors and of our employees
Working with SAP
Supporting RtR/OtC processes
Supporting other AP processes when required, ensuring that processes are performed in timely manner
Our requirements:
Relevant experience in the area of PtP / AP
English and German min. B2/C1
Experience in working with SAP
Transition experience as an asset
Good knowledge of MS Office package (especially MS Excel)
Attention to details
Good organizational and analytical skills
What we offer:
Unique opportunity to work in newly established Centre of Excellence
Being responsible for creation and contribute in end-to-end processes design, have a real impact on organization
Opportunity to support transition process
Trainings and possibility of professional development
Ogłoszenie archiwalne