Rekrutacja zdalna
To wyróżnienie ofert oznacza, że cały proces rekrutacyjny jest prowadzony zdalnie.
Dowiedz się więcej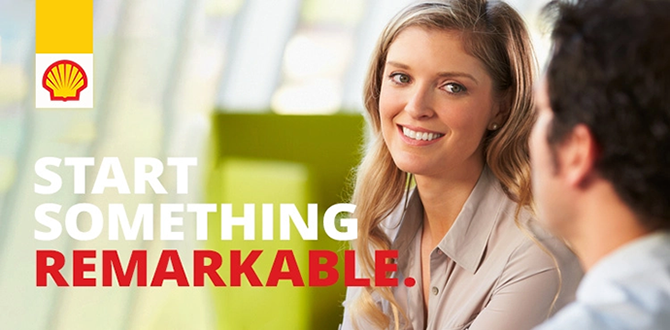 Royal Dutch Shell is a global group of energy and petrochemicals companies, operating in over 80 countries and territories and employing more than 90,000 people. Our core values of Honesty, Integrity and Respect for People define who we are and how we work. Royal Dutch Shell has developed a global network of Shell Business Operations to provide first-class services to Shell companies across the world.
Shell Business Operations (SBO) Krakow sits at the centre of Shell's global businesses, providing an operational backbone to our essential business functions. Working in a vibrant community with strong values and a supportive culture, an SBO-Krakow job will offer the chance to build a lasting and meaningful career. As one of seven Business Operations centres, located worldwide, a job in Krakow will give you the chance to interact and work with people across the world, helping to deliver excellent support to business clients and internal stakeholders as well as advanced financial operations.
Shell is an Equal Employment Opportunity Employer of Minorities, Females, LGBT Equality and Individuals with Disabilities.
Thanks to cooperation with Shell you gain:

Comfortable working environment: Newly-built modern office with its own canteen, relax rooms, bike & car parking space
Yearly bonuses and lots of non-monetary benefits (e.g. MultiSport Card, vouchers for cultural and free time activities, 12 sport sections, and many more)
Complex medical care and individual life insurance
Additional funds for trainings and certifications
EuroShell Card
Bonus for referring your friend to work
Analyst - Credit Debt Collection with Italian
Miejsce pracy: Kraków
138680BR

Job Description
As a Analyst - Credit Debt Collection you will:
Be responsible for performing debt collection activities for Shell operating units under Finance Operations Krakow scope
Be responsible for ensuring that customer debts are collected in line with contracted payment terms and in accordance with Downstream Credit Manual
Adhere to the escalation process in carrying out the debt collection activities
Be responsible for managing release of credit blocked orders
Maintain and foster good working relationships with Sales, the business and with relevant FO business partners.
Perform dispute initiation and monitoring of resolution in accordance with the defined SLA
Handle customer queries as well as that of the Customer Service Center
Coordinate with Sales and the business account reviews on assigned portfolios
Investigate payment discrepancy reason if the customer fails to provide it in their remittance data.
Negotiate and recommend refinancing of overdue debts
Have good communication skills and maximize this to deliver above average performance in debt collections
Requirements
Ideally you'll have degree in Accounting or any related Finance/Business course
With 1-2 years relevant work experience
Very good level of English (B2)
Excellent level of Italian (C1)
Customer focus
Abiltiy to communicate effectively with business partners
Organizational skills, ability to deal with competing priorities
Analytical skills and attention to detail
Good working knowledge of MS office tools. Knowledge of SAP would be an advantage
Find out more
People with disabilities are welcome

Thanks to cooperation with Shell you gain:

Comfortable working environment: Newly-built modern office with its own canteen, relax rooms, bike & car parking space
Yearly bonuses and lots of non-monetary benefits (e.g. MultiSport Card, vouchers for cultural and free time activities, 12 sport sections, and many more)
Complex medical care and individual life insurance
Additional funds for trainings and certifications
EuroShell Card
Bonus for referring your friend to work
Analyst - Credit Debt Collection with ItalianNumer ref.: 138680BR
Job Description
As a Analyst - Credit Debt Collection you will:
Be responsible for performing debt collection activities for Shell operating units under Finance Operations Krakow scope
Be responsible for ensuring that customer debts are collected in line with contracted payment terms and in accordance with Downstream Credit Manual
Adhere to the escalation process in carrying out the debt collection activities
Be responsible for managing release of credit blocked orders
Maintain and foster good working relationships with Sales, the business and with relevant FO business partners.
Perform dispute initiation and monitoring of resolution in accordance with the defined SLA
Handle customer queries as well as that of the Customer Service Center
Coordinate with Sales and the business account reviews on assigned portfolios
Investigate payment discrepancy reason if the customer fails to provide it in their remittance data.
Negotiate and recommend refinancing of overdue debts
Have good communication skills and maximize this to deliver above average performance in debt collections
Requirements
Ideally you'll have degree in Accounting or any related Finance/Business course
With 1-2 years relevant work experience
Very good level of English (B2)
Excellent level of Italian (C1)
Customer focus
Abiltiy to communicate effectively with business partners
Organizational skills, ability to deal with competing priorities
Analytical skills and attention to detail
Good working knowledge of MS office tools. Knowledge of SAP would be an advantage
Ogłoszenie archiwalne