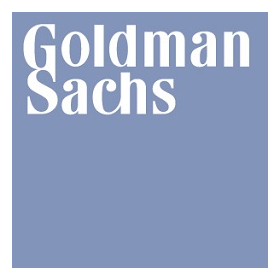 Application Security-Security Vulnerability Research Specialist
Goldman Sachs Poland Services Sp. z o.o.O firmie

Rekrutacja zdalna
To wyróżnienie ofert oznacza, że cały proces rekrutacyjny jest prowadzony zdalnie.
Dowiedz się więcej

Ważna jeszcze miesiąc

do: 13 lip 2020

specialist (Mid / Regular), senior specialist (Senior)
Technologies we use
Expected
Nessus

Accunetix

metasploit

scapy

fuzzers

burp

wireshark

Java

penetration testing
About the project
Goldman Sachs Technology Risk is leading threat, risk analysis and data science initiatives that are helping to protect the firm and our clients from information and cyber security risks. Our team equips the firm with the knowledge and tools to measure risk, identify and mitigate threats and protect against unauthorized disclosure of confidential information for our clients, internal business functions, and our extended supply chain.
Your responsibilities
Full-scope analysis

Conduct security research in software that is critical for Firm's operations

Discovering implementation issues

Creating baselines and navigating changes throughout Divisions

Finding vulnerabilities in source code

Finding gaps in processes

Creating security roadmaps

Descriptions of components used

Defining threat landscape

Risk promotion / Awareness

Incorporating new Standards, RFC's, Driving Global Changes [Ismeet – can this be reworded as…Promoting the use of latest security standards at the firm by providing deep technical guidance]
Our requirements
Expertise with penetration testing of web applications, networks, operating systems

Working knowledge of common security tools (Nessus, Accunetix, metasploit, scapy, fuzzers, burp, wireshark)

Familiarity with one or more languages (Python, Java, Javascript)

Knowledge of TCP/IP stack and network protocols

Experience in crafting custom proof of concept exploits

Experience with Windows OS / Unix

Bughunting / Issues Discovery (CVE assignation) is a plus.
Optional
Reverse Engineering nice to have, but not necessary.

Malware Analysis good to have, but not necessary.

Network Protocol fuzzing is a plus

#TechRiskCybersecurity
This is how we organize our work
This is how we work
in house
you focus on a single project at a time
you develop several projects simultaneously
you can change the project
you have influence on the product
Team members
technical leader
architect
This is how we work on a project
architect / technical leader support
Development opportunities we offer
conferences in Poland

industry-specific e-learning platforms

intracompany training

substantive support from technological leaders
support of IT events

technical knowledge exchange within the company

the company supports open source projects
Benefits

sharing the costs of sports activities

private medical care

life insurance

remote work opportunities

flexible working time

integration events

dental care

retirement pension plan

no dress code

coffee / tea

drinks

parking space for employees

sharing the costs of tickets to the movies, theater

employee referral program

charity initiatives
4
interview with the recruiter
Goldman Sachs Poland Services Sp. z o.o.
The Goldman Sachs Group, Inc. is a leading global investment banking, securities and investment management firm that provides a wide range of financial services to a substantial and diversified client base that includes corporations, financial institutions, governments and individuals. Founded in 1869, the firm is headquartered in New York and maintains offices in all major financial centers around the world.
Przewiń do profilu firmy