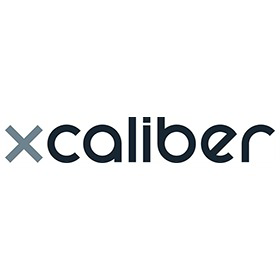 AWS Developer
XCaliber Poland Sp. z o.o.O firmie
contract of employment
10 000‐
13 000 zł
gross / mth.
B2B contract
12 000‐
15 000 zł
net (+ VAT) / mth.

Rekrutacja zdalna
To wyróżnienie ofert oznacza, że cały proces rekrutacyjny jest prowadzony zdalnie.
Dowiedz się więcej

Ważna jeszcze 23 dni

do: 29 lip 2020

contract of employment, B2B contract

specialist (Mid / Regular), senior specialist (Senior)
Technologies we use
Expected
AWS

Java/Scala

BigData

Spark

SQL
About the project
The project relies on collecting data from all the company's casinos, process them in real time and share them in a convenient form with other systems in the company.
The team is also responsible for generating reports and automating the process. Great emphasis is placed on the integration between the systems of various company departments.
Technically, the whole project is made in AWS, mainly with a focus on serverless.
Fast-data as Flink, batch-data as Spark, written in Scala.
The rest of the code is mainly Lambda functions written in Python.
Your responsibilities
This person will be responsible for implementing new features and developing current ones using modern AWS technologies for iGaming Industry.
Being part of the team means:
*Working on a massive scale applications using Agile methodology
*Caring about code and architecture quality
*Participating in code reviews, caring about testing own solutions
*Sharing a positive, friendly and fun environment with the team
*If this sounds right up your street, we'd like to hear from you!
Our requirements
At least basic AWS knowledge (S3, Lambda, StepFunctions, basic networking)Relevant experience in Java/Scala language

Experience with Spark batch processing jobs

BigData knowledge for both batch and stream processing

Practical experience with SQL
Optional
Experience with python programming

BigData in AWS: Glue, Athena, Kinesis, Flink, DMS

DevOps attitude
This is how we organize our work
This is how we work
in house
you focus on a single project at a time
you have influence on the choice of tools and technologies
you have influence on the technological solutions applied
you have influence on the product
you develop the code "from scratch"
you focus on product development
you focus on code maintenance
agile
kanban
Team members
backend developer
frontend developer
manual tester
This is how we work on a project
code review

design patterns

architect / technical leader support

DevOps

team-level deployment

active monitoring

documentation
issue tracking tools

integration tests

regression tests

test automation

testing environments

unit tests
Development opportunities we offer
conferences abroad

development budget

intracompany training
substantive support from technological leaders

technical knowledge exchange within the company

time for development of your ideas
Benefits

sharing the costs of sports activities

private medical care

sharing the costs of foreign language classes

sharing the costs of professional training & courses

remote work opportunities

flexible working time

fruits

integration events

no dress code

video games at work

coffee / tea

drinks

parking space for employees

leisure zone

redeployment package

employee referral program

family picnics
XCaliber Poland Sp. z o.o.
XCaliber is a tight-knit Technology team with offices in Malta and Poland. We collaborate to produce some of the most innovative technology in the iGaming industry.
Our Development team is growing and we need mid and senior level developers to get cracking on new and existing projects.
Przewiń do profilu firmy