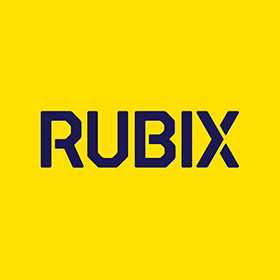 Azure data architect
RUBIX APPLICATION CENTRE SPÓŁKA Z OGRANICZONĄ ODPOWIEDZIALNOŚCIĄAbout the company
Rzeszów

Rzeszów, Subcarpathia

Valid for 22 days

until: 10 Feb 2021

contract of employment, B2B contract

full-time, additional / temporary

specialist (Mid / Regular)
Technologies we use
Expected
Linux

Red Hat

RHEL

Azure Cosmos DB

Azure DevOps

AWS

Jira
Your responsibilities
Lead the data design of solutions for large Azure-based projects and programs;

Direct and control large specialist teams to undertake the delivery of a comprehensive data-centric project

Manage senior business stakeholders to secure strong engagement for the solution and ensure that the delivery of the project aligns to longer-term strategic roadmaps

Work as part of the program management team on large program, governing and shaping the delivery of projects. Work closely with external suppliers to ensure solution makes best use of technology and meets requirements

Simplify the existing data architecture, delivering reusable services and cost saving opportunities in line with the policies and standards of the group

Responsible throughout the entire project lifecycle for the end-to-end solution of the project and compliance with enterprise data model and logical data groups

Provide clear, continuous, and consistent data architecture leadership at a detailed level within the project

Ensure the end-to-end solution is fit for purpose, meet the needs of business, the agreed requirements, and are both pragmatic and supportive of the strategic architecture direction

Participate from time to time in the supplier selection process, evaluating usefulness and cost of products and making appropriate recommendations

Drive project knowledge back to the enterprise data model and ensure that it evolves correctly

● Lead the design, development, implementation and maintenance of complex data systems and solutions

● Work with IT teams, business analysts and data analytics teams to understand data consumers' needs and develop solutions

● Evaluate and recommend emerging technologies for data management, storage and analytics
Our requirements
Entity Relationship modelling, metadata systems, data quality tools and techniques

Data tools with a strong preference for Azure-compatible solutions such as Databricks, Azure SQL, Synapse analytics, as well as Open source technologies such as Apache Hive, Apache Spark etc.

BI and reporting, specially Power BI

UML (Use case and class models)

Bachelor's degree in Computer Science, Engineering, Mathematics or related field

Experience in data warehousing, data modelling and/or data analysis

Good knowledge of data management, data integration and database development techniques

Ability to relate architectural decisions and recommendations to business needs

Experience with database technologies (e.g., SQL, NoSQL, Hadoop)

Experience with ETL and other business intelligence tools

Ability to regularly learn and adopt new technology

Experience developing reference architecture, principles and standards

Strong analytical and problem-solving skills

Ability to communicate across all levels of the organization and work with diverse project teams

Languages: English B2, Polish B2
What we offer
Modern, #homeofficefirst work environment.

We will help you setup your #homeoffice - laptop, screens etc.

All the good things coming from working in the number 1 company in Europe in this sector with 650 branches in 23 countries.
You will build and shape the future of Rubix Technology Centre.

You will get the opportunity to grow within this role, and beyond.
RUBIX APPLICATION CENTRE SPÓŁKA Z OGRANICZONĄ ODPOWIEDZIALNOŚCIĄ
RUBIX is Europe's largest supplier of industrial maintenance, repair and overhaul (MRO) products and services. We are keeping the wheels of industry turning – right across Europe.
We have more than 8,000 skilled, committed and experienced employees across more than 750 locations in 22 countries. Every single person is critical to our success.
Scroll to the company's profile
Position overview
Azure data architect is going to use expert specialist skills and knowledge to define and deliver data solutions; to act as Lead Architect on major data programs.
Hiring process
For your safety and convenience, we perform a complete online process