Azure Engineer- RIM Department
Fujitsu Technology Solutions Sp. z o.o.
więcej
Azure Engineer- RIM Department
Łódź, łódzkie

pokaż mapę

Specjalista

04.07.2018
Pracodawca ma prawo zakończyć rekrutację we wcześniejszym terminie.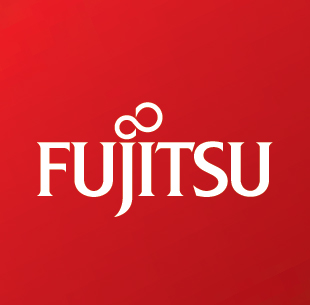 Fujitsu is the leading Japanese information and communication technology (ICT) company, offering a full range of technology products, solutions, and services. Fujitsu Global Delivery Center Poland employs specialists within six business lines: Research & Development and Business Application Services, Remote Infrastructure Management, BPO, Service Management, Service Desk and EMEIA Finance and Supply Chain Services. We invite to our team programmers, IT specialists, administrators and IT engineers, candidates interested in career in IT, accounting and finance specialists, linguists and customer service professionals.
Azure Engineer- RIM Department
About the job
Responsibilities
Creates PowerShell scripts to automate cloud deployment and operation.
Defines operational monitoring requirements within cloud environment.
Migration of legacy application software to a virtual environment using cloud services such as Azure
Supports and conducts self in a manner consistent with customer service expectations.
Co-operating with another lines of support
Provide support and ownership for tier 3 support tickets and incidences for internal and customer issues.
Work effectively in a team environment to monitor, log, resolve and escalate issues with development, test and production cloud services.
Create automation scripts for infrastructure and application deployment and maintenance of cloud and custom applications on Microsoft Azure's cloud platform and others.
Work with vendors, outsourcers, and contractors as needed.
Remain current with the latest technologies and industry best practices.
Requirements
Skills Sought:
Bachelor's Degree in Computer Science or a related field.
Scripting (PowerShell)
Cloud tools (OMS, Azure dashboard)
Proficiency with all Microsoft Office applications.
Desired Certifications
Reasonable technical understanding and ability to translate technical requirements and specifications into easily understood business concepts and vice versa.
Experience working in projects in support of large scale programs.
Experience managing Azure Cloud environments
Great communication skills with the ability to translate business requirements into technical requirements and communicate clearly to business teams
Excellent presentation skills.
Works well under pressure
Desire to self-develop in Windows Azure solutions
Organizational skills, attention to detail and flexibility.
Outstanding oral, written, and technical/business communication skills.
Written and spoken English
Strong soft skills including moderation, facilitation, presentation, communication and issue management
Demonstrated experience in the following:
Microsoft Certified Solutions Expert (MCSE)
Why Fujitsu ?

Opportunities to build a successful career path

Flexibility - we are open to dialogue– many positions allow working part time or home office

Internal and external training

Attractive salary

Great atmosphere and a chance to work with inspiring people from all around the world

Integration events and Corporate Social Responsibility projects

Unlimited access to training platforms

Relocation support

Private medical care

Sport cards (OK System, Benefit System) – access to sports facilities throughout the city/Lunch subsidies
Discounts for Fujitsu employees in many places throughout Lodz

Fresh fruit
Find and visit us!
Fujitsu
Textorial Park
ul. Fabryczna 17
90-344, Łódź
Nowa Fabryczna
ul. Składowa 35
90-127, Łódź
University Business Park
Ul. Wólczańska 178
90-530 Łódź
I declare that I consent to processing by Fujitsu Technology Solutions Sp. z o.o. registered in Warsaw (02-231) at 137 Jutrzenki Street, my personal data contained in my application in order to carry out the recruitment process, in relation to art. 6 par. 1 lit. a of the General Data Protection Regulation dated April 27, 2016.
INFORMATION CLAUSE
We hereby inform you that:
the administrator of your personal data is Fujitsu Technology Solutions Sp. z o.o. registered in Warsaw (02-231) at 137 Jutrzenki Street;
contact with a person, who performs the tasks of the Data Protection Officer at Fujitsu Technology Solutions Sp. z o.o., is possible via an email address: [email protected]) or in writing to the address of the data administrator with the note "Data Protection Officer";
processing of personal data within the scope provided in the application takes place in order to conduct and resolve the recruitment process for the position, while the legal basis for their processing is art. 6 par. 1 lit a of the General Data Protection Regulation dated April 27, 2016.;
Your personal data might be transferred to other entities of Fujitsu Technology Solution with which Fujitsu Technology Solutions Sp. z o.o. cooperates in the realization of the recruitment process.
Your personal data might be forwarded to

Izrael on the basis resulting from decision of the European Commission about the appropriate level of protection of personal data.
Japan, using appropriate protection in the form of standard data protection clauses approved by the European Commission
You have the right to obtain copies of data transferred to a third country based on a written request submitted to Fujitsu Technology Solutions Sp. z o.o.;

Your personal data will be kept for the period of 12 months from the moment the application;
You have the following rights related to the processing of personal data by the administrator:

access;
rectification;
remove;
processing restrictions;
raise objections to the processing;
transferring data to another personal data administrator;
raise objection to the processing of data in the process of automated decision making, including profiling;

You have the right to withdraw your consent to the processing of your personal data at any time, without affecting the legality of the processing which has been carried out on the basis of consent before its withdrawal;
You have the right to lodge a complaint with the supervisory body competent for personal data protection, if you acknowledge that the processing of your data violates the provisions of the General Data Protection Regulation dated April 27, 2016.;
providing Your personal data is voluntary, but necessary to take part in the recruitment process;
Your personal data will not be processed in the process of automated decision making.