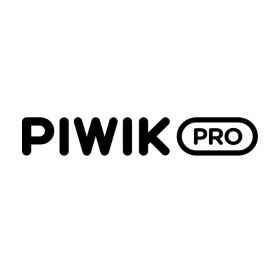 Backend developer with Rust
Piwik PRO Sp. z o.o.O firmie
7 500‐
12 000 zł
net (+ VAT) / mth.

Rekrutacja zdalna
To wyróżnienie ofert oznacza, że cały proces rekrutacyjny jest prowadzony zdalnie.
Dowiedz się więcej

Technologies we use
Expected
Rust

MySQL/MariaDB

Docker

Linux

Git

Unit testing

CI/CD
Your responsibilities
You will be a part of a small, hardworking, and motivated team.
"Trucker Team" builds essential component for the whole platform to ensure Piwik PRO Analytics Suite collects, stores, and retains terabytes of data in ways that align with our privacy guidelines, meet regulatory requirements and, most importantly, do so in a way that meets high-quality standards and scales well even on limited infrastructure. Rust was chosen to achieve this as it helps to create efficient software with smaller system requirements
Our requirements
basic knowledge of Rust programming language,

experience in another programming language and OOP paradigm (Python, Java, Golang, PHP, C++),

writing test is a natural part of development for you,

experience in MySQL/MariaDB,

Docker is not something new for you.
Optional
you stick to Clean Code principles,

SOLID and other good practices are not just a theory,

experience with CI/CD,

experience with web development,

experience with monitoring solutions like Prometheus and Grafana,

experience in distributed systems and microservices.
This is how we organize our work
This is how we work
in house
you focus on a single project at a time
you have influence on the choice of tools and technologies
you have influence on the product
you focus on product development
agile
scrum
Team members
backend developer
project manager
This is how we work on a project
code review

pair programming

Continuous Deployment

Continuous Integration
team-level deployment

integration tests

test automation

unit tests
Development opportunities we offer
development budget

intracompany training

soft skills training
technical knowledge exchange within the company

the company supports open source projects
Benefits

private medical care

life insurance

remote work opportunities

flexible working time
Piwik PRO Sp. z o.o.
Piwik PRO is a product that was founded by the AdTech & MarTech experts who develop custom applications for customers under the Clearcode brand. We provide advanced software for marketers—web analytics, content personalization for web and mobile, data management and retargeting— tailored to the individual needs of enterprise clients.
We develop and maintain infrastructure able to handle up to 3000 requests per second, process terabytes of data, and ensure the high availability of services. Our team adjusts the tools and technologies to the actual problems we meet during our daily operations. Our main products are deployed both on-premises (self-hosted, PaaS) and in the cloud (SaaS). Each adheres to the strictest privacy and security regulations while ensuring our clients full data ownership. We're a trusted partner for governments and enterprises operating in industries where data security is fundamental.
Przewiń do profilu firmy