Prosimy o zawarcie w aplikacji zgody o następującej treści: Wyrażam zgodę na przetwarzanie danych osobowych zawartych w mojej aplikacji przez relayr sp. z o.o. z siedzibą w Katowicach przy ulicy Uniwersyteckiej 20 na potrzeby przeprowadzenia procesu rekrutacji. Jeśli wyraża Pan/Pani również zgodę na przetwarzanie danych osobowych po zakończeniu procesu rekrutacyjnego na potrzeby przyszłych rekrutacji, prosimy również o dostarczenie drugiej zgody o następującej treści: Wyrażam zgodę na przetwarzanie danych osobowych zawartych w mojej aplikacji przez relayr sp. z o.o. z siedzibą w Katowicach przy ulicy Uniwersyteckiej 20 na potrzeby przyszłych procesów rekrutacji, w tym również na inne stanowiska.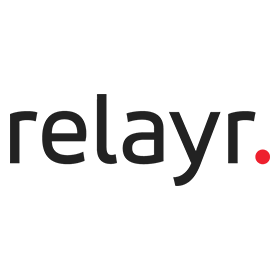 13 000‐
18 000 zł
gross / mth.
Valid for 25 days

until: 12 Feb 2021

specialist (Mid / Regular), senior specialist (Senior)
Technologies we use
Expected
SQL

NoSQL

RESTful API

JVM Platform

Backend Technologies

Willingness to learn Scala

PostgreSQL

Elasticsearch

Cassandra

Linux
Optional
Scala

Kafka

Spark

Flink

Kafka Streams

Docker

AWS

Kubernetes

Distributed Systems

JVM Programming Languages

Azure
About the project
Currently, we are looking to hire a Backend Engineer in our Katowice office. You will join a cross-functional team of frontend, backend, and QA engineers. You will be responsible for developing IoT projects based on Microsoft Azure IoT services for our customers. You will build data streaming and storage infrastructure, services providing real business value, analytics workflows, and work on scalability and performance challenges. You will work with Azure Cloud services including but not limited to: IoTHub, Event Hub, Event Grid, Citus, Functions (serverless), Logic Apps, Digital Twins, Data Lake, Storage Account, Kubernetes.
We are looking for someone experienced in design and development of distributed cloud services with an understanding of performance, scalability, multithreading issues and desire to learn and experiment with new technology.
Your responsibilities
Design, develop, and maintain IoT software (microservices, lambdas, analytics jobs).

Take part in architectural and code reviews.

Help to design usable and clean APIs for our IoT services.

Collaborate with colleagues internationally in an Agile environment.

Guide other team members in handling more complex issues.

Evaluate new technologies, ideas and approaches.

Write unit, integration and system tests.
Our requirements
Profound knowledge of any backend technology and willingness to learn Scala

3+ years of experience as a backend developer

Experience with server-side development, ideally on JVM platform

Experience with SQL and NoSQL databases (e.g. PostgreSQL, Cassandra, Elasticsearch, Redis)

Experience in building RESTful APIs

Working knowledge of Linux systems

Good understanding of multithreading concepts

Good command of English
Optional
Experience in Scala or other JVM programming language

Experience with distributed systems

Experience with Kafka or other messaging middleware

Experience with a data processing framework (such as Spark, Flink or Kafka Streams)

Experience with Docker, Kubernetes

Experience with cloud service providers (AWS, Azure)
This is how we organize our work
This is how we work
in house
you can change the project
you have influence on the choice of tools and technologies
you have influence on the technological solutions applied
you have influence on the product
you develop the code "from scratch"
you focus on product development
you focus on code maintenance
agile
Team members
backend developer
frontend developer
technical leader
architect
devOps
automated test programmer
product owner
project manager
scrum master
UX designer
business analyst
This is how we work on a project
Clean Code

code review

design patterns

event modeling

architect / technical leader support

Continuous Deployment

Continuous Integration

DevOps
active monitoring

documentation

issue tracking tools

integration tests

test automation

testing environments

unit tests

manual tests
Development opportunities we offer
conferences abroad

conferences in Poland

development budget

external training

intracompany training
soft skills training

substantive support from technological leaders

support of IT events

technical knowledge exchange within the company
What we offer
Flexibility and safety are important to us! As a company we were quick to react when the Corona pandemic began, sending all our employees to work from home. If you start out as a new employee at relayr, you will be working from home, enjoy a structured digital onboarding programme and flexible working hours

Modern office located in Katowice city centre with a relaxation room, free coffee, snacks, and standing desks

Get exposed to international colleagues and customers from around the globe. Our working languages are Polish and English!

An extensive on-boarding period so you can get up to speed with the rest of the team

A learning environment where you can build upon your skills and interests, share knowledge, and attend events and conferences pertaining to your discipline. We also offer free English classes

Have some fun with regular get-togethers, including sports events, seasonal parties, international trips and meetings
Competitive salary

Benefits package, including private health care, life insurance, and fitness passes

Optional home office days

Choose between a Mac, Windows, or a Linux machine

Hands-on experience with cutting edge technology, space for research and exploration

We offer the ability to work with the newest tech-stack and the most talented engineers in IoT industry!
Benefits

sharing the costs of sports activities

private medical care

sharing the costs of foreign language classes

life insurance

remote work opportunities

integration events

coffee / tea

leisure zone
2
Screen Call with Recruiter
5
General Manager Interview
relayr sp. z o.o.
Relayr is the Industrial Internet of Things (IIoT) powerhouse delivering the most complete solution for risk-free digital transformations. Our unique value stack combines pioneering IIoT technologies with skilled delivery, exclusive financing, and risk-free insurance models.
We unleash data insights from existing equipment, machines and production lines to improve our customers' business outcomes. With around 300 employees, we are a truly global family with locations in Germany, the USA, Poland, Italy, France, and the UK. Named twice the hottest start-up in Berlin by WIRED magazine and a winner of The Spark - the German Digital Award, relayr is now part of the Munich Re group.
The Polish research and development division of relayr is responsible for developing software for the IoT enterprise platform with all software designed, implemented, and tested in Katowice. We also provide support for the installation and maintenance of our software for clients across the globe.
Scroll to the company's profile