BI Senior Consultant
ArcelorMittal Business Center of Excellence Poland sp. z o.o. Sp.k.
więcej
BI Senior Consultant
Dąbrowa Górnicza, śląskie

pokaż mapę

Specjalista

2017-10-09
Pracodawca ma prawo zakończyć rekrutację we wcześniejszym terminie.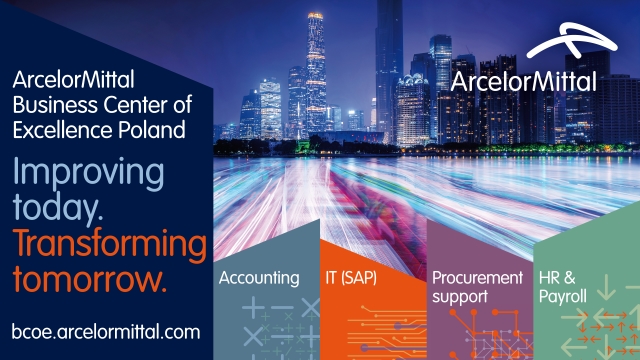 ArcelorMittal Business Center of Excellence in Dąbrowa Górnicza
is seeking candidates for new position:
Main activities:
coordinating and streamlining the functionality of SAP BI/SAP BO to improve/optimize performance for business teams
working with Business Process Owners and stakeholders in understanding their needs, identifying gap, improving the effectiveness (in cooperation with functional experts and senior developers)
solving problems reported by end users
continuously prioritizing requirements and issues within the BI/BO scope
managing project teams and contractors to ensure optimal delivery of services and project completion
driving analysis of impact of requested changes and managing implementation of it
preparing specification and documentation of change
Requirements:
have at least 5+ years' experience (including 1 year of hands-on experience with SAP BW 7.4 /7.5)
have IT skills on Business Intelligence (SAP BI, BO)
have at least basic skills of programming in SAP BI (able to read and write ABAP)
are knowledgeable in multi-system landscape architecture and integration in modeling, data provisioning, reporting, SAP BW on HANA
have experience in implementing standard and custom extractors
are open minded and Customer oriented, flexible, with vision on emerging technologies; have good communication skills
want to improve your technical skills and business knowledge
want to develop and have managerial skills
have business knowledge on purchasing and procurement processes
have knowledge of SAP-BPC, SAP-HANA or SAP-ERP
have experience in integration of SAP-BI with non-SAP systems
have basic knowledge about metallurgy business processes
have knowledge of SLT, SDA
have knowledge of native HANA (calculation views, HANA scripting)
stable work
for longer
subsidized
canteen
MultiSport
/ MultiBilet
medical care
and insurance
great
atmosphere
additional
day off on the
"Steelworker's Day"
varied opportunities
for development
co-financing
for holidays
Pamiętaj, aby do swoich dokumentów dołączyć oświadczenie o zgodzie na przetwarzanie danych osobowych:
Wyrażam zgodę na pozostawienie moich danych osobowych w bazie danych ArcelorMittal Business Center of Excellence Poland Sp. z o.o Sp. k. z siedzibą w Dąbrowie Górniczej, al. J. Piłsudskiego 92, oraz na przetwarzanie ich dla potrzeb niezbędnych do realizacji procesów rekrutacji (zgodnie z ustawą z dnia 29.08.97 O ochronie danych osobowych Dz. U. Nr 133 poz. 883).