Branch Manager
Transport & Offshore Services Poland Sp. z o.o.
więcej
Branch Manager
Gdynia, pomorskie

Kierownik

31.01.2018
Pracodawca ma prawo zakończyć rekrutację we wcześniejszym terminie.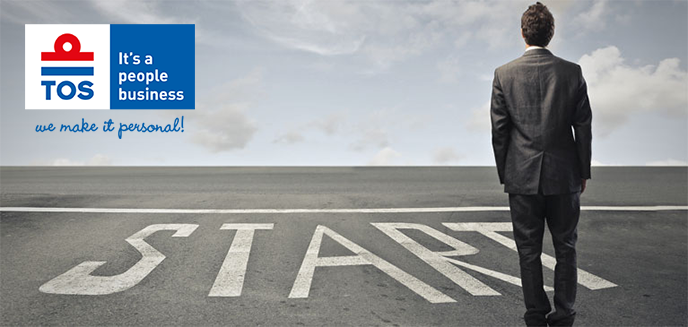 We are TOS. A family business. Loyal and authentic. Founded in 1992 in Rotterdam. Today, a reliable maritime services provider connecting people from around the world, empowering and helping them find pleasure in their work. Our business is a people business. We offer selection, secondment, payroll, and training of the very best people for our clients – in the offshore wind & offshore construction, project staffing (near shore marine & offshore projects), dredging & marine construction, harbour & ocean going tugs, onshore professionals and inland shipping.
We globally serve over more than 800 professionals on a day-to-day basis via our head office in Rotterdam and our offices in Poland, Ukraine, the Czech Republic, Cyprus, Brazil and Indonesia, together with a partnership in the Philippines.
We are looking for a Branch Manager to strengthen our team at our Poland office in Gdynia.
Branch Manager
Job description

The branch manager is responsible for all operational business and will manage the full team at our office in Gdynia. The branch manager reports hierarchical to the board of the TOS company, situated at the head office in Rotterdam.
Tasks
Provide operational support and implement corporate policies, procedures and initiatives on a branch office level
Lead and run daily operational processes
Support and advise consultants and recruiters on local crewing issues
Manage the local team of consultants and recruiters assigned to the various projects/contracts
Participate and contribute as part of the global team of the company
Maintain awareness and knowledge of latest crewing developments
Responsible for all administration matters related to the branch office
Office management related activities concerning the TOS office in Gdynia
Representation of TOS towards official institutions on the basis of applicable authorised full powers.
Profile
Experienced manager with minimum of 5 years of relevant management experience, preferably in an international and service oriented (maritime) industry
Proven track record of managing and implementing crewing initiatives and projects within an organizational development context.
Builder, self-starting and energetic.
Team player with a collaborative approach and able to engage on all organizational levels.
Experience in working with Excel, Word and Power Point.
Excellent knowledge of the English language, both written and spoken
If you have any questions or request more information you can contact TOS in Rotterdam, The Netherlands on +31 10 436 62 93 or Gdynia, Poland on +48 58 7830380.
You can send your motivation, including resume using Apply button.
Wyrażam zgodę na przetwarzanie przez Transport & Offshore Services Poland Sp. z o.o. moich danych osobowych, zawartych w mojej ofercie pracy, dla potrzeb niezbędnych do realizacji procesu rekrutacji zgodnie z ustawą z dnia 29 sierpnia 1997 r. o ochronie danych osobowych (t.j. Dz. U. z 2016 r., poz. 922). Jednocześnie wyrażam zgodę na przetwarzanie przez Transport & Offshore Services Poland Sp. z o.o. moich danych osobowych na potrzeby przyszłych rekrutacji.