Business Analyst CEE
DentsplySirona Poland Sp. z o. o.
więcej
Business Analyst CEE
Warszawa, mazowieckie

pokaż mapę

Specjalista

30.07.2018
Pracodawca ma prawo zakończyć rekrutację we wcześniejszym terminie.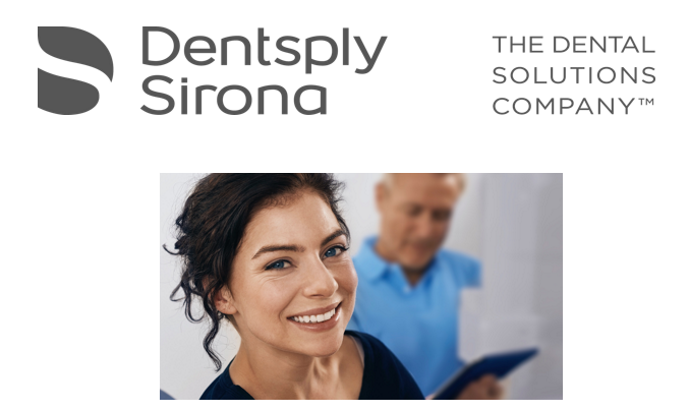 A unique opportunity is now available for a Business Analyst whose role will be to analyze complex of financial data and provide meaningful analysis to the region CEE.
Dentsply Sirona is the world's largest manufacturer of professional dental products and technologies, empowering dental professionals to provide better, safer and faster dental care. Our products and solutions include leading positions and platforms across consumables, equipment, technology, and specialty products. Dentsply Sirona is one global team that brings out the best in our people, lives and breathes high performance and personal accountability, acts with uncompromising integrity, improves the practice of dentistry with an unrelenting commitment to our customers and demonstrates a passion for innovation that shapes the dental industry.
As The Dental Solutions Company™, Dentsply Sirona provides dental professionals a comprehensive end-to-end solutions offering. This offering includes some of the best-known and established brands in the industry. We develop, manufacture and market a complete line of dental and oral health products, including general dental supplies and devices, CAD/CAM restoration systems (CEREC and inLab), a full suite of dental restorative products, digital intra-oral, panoramic and 3D imaging systems, dental treatment centers, hand pieces, hygiene systems, and dental specialty products in orthodontics, endodontics and implants.
Business Analyst CEE
Work place: Warsaw, regional hub

Work on the project for about 2 years with extension posibility
We are looking for candidates that are skilled Analyst looking for a rewarding and challenging position. The business culture is forward thinking and they are constantly looking to improve so candidates with ideas on how to improve processes and ways of working are well suited to this position. In addition attention to detail, process orientation and ability to work in a fast paced and sometimes demanding environment is well-recognized.
By working in this position you will be responsible for: preparation of reports and data, promotional rebates, gross Profit analysis, supply chain forecasting CEE Region, preparing promotion orders form for dealers, work closely with marketing to align promotional activities with forecast for FOC products/samples, implement counter measures if sales of specific product/brand is not in line with forecast/budget.
If:
You want to be part of one global team,
You are looking for an interesting and ambitious job in a company with a leading position in the market,
You expect a salary adequate to the contribution of work and experience,
Additional benefits such as: medical care, life insurance, Multisport card, Lunch Pass card are important to you,
Then apply to us !!!
We invite candidates with excellent experience of analyzing market and business intelligence and proposing solutions to enable business growth, who:
Has strong analytical and statistical skills
Is able to interpret financial business data and complex statistical concepts to create clear and meaningful commentary on results and trends
Is able to effectively develop and influence positive business partner relationships
Has strong advance knowledge of Ms. Excel, knowledge of AX is an advantage
Pays attention to detail and accuracy when working on large volumes of data
Has good organizational abilities; are able to prioritize tasks
Is able to present and convey problems/issues by applying technical knowledge and learnings to the team
Possesses the highest degree of integrity and ethical standards
Klikając w przycisk "Aplikuj", "Aplikuj teraz" lub w inny sposób wysyłając zgłoszenie rekrutacyjne do Dentsply Sirona Poland Sp. Z o.o. (Pracodawca), zgadzasz się na przetwarzanie przez Pracodawcę Twoich danych osobowych zawartych w zgłoszeniu rekrutacyjnym w celu prowadzenia rekrutacji na stanowisko wskazane w ogłoszeniu.
Jeżeli chcesz, abyśmy zatrzymali Twoje CV w swojej bazie po zakończeniu rekrutacji na stanowisko wskazane w ogłoszeniu, prosimy dodatkowo o zamieszczenie w CV następującej klauzuli: "Zgadzam się na przetwarzanie przez Dentsply Sirona Poland Sp. Z o.o. danych osobowych zawartych w moim zgłoszeniu rekrutacyjnym dla celów przyszłych rekrutacji".
Twoje dane osobowe wskazane w Kodeksie pracy lub w innych ustawach szczegółowych (według wymogów ogłoszenia), przetwarzamy w oparciu o przepisy prawa i ich podanie jest konieczne do wzięcia udziału w rekrutacji. Pozostałe dane osobowe (np. wizerunek) przetwarzamy na podstawie Twojej dobrowolnej zgody, którą wyraziłaś/eś wysyłając nam swoje zgłoszenie rekrutacyjne i ich podanie nie ma wpływu na możliwość udziału w rekrutacji.
W każdym czasie możesz cofnąć wyrażoną zgodę, kontaktując się z nami pod adresem
[email protected]
Administratorem Twoich danych osobowych jest Pracodawca. Możesz się z nami skontaktować pod adresem Dentsply Sirona Poland Sp. Z o.o. ul. Salsy 2, Warszawa 02-823 lub naszym Inspektorem Ochrony Danych pod adresem
[email protected]
Masz prawo dostępu do swoich danych, w tym uzyskania ich kopii, sprostowania danych, żądania ich usunięcia, ograniczenia przetwarzania oraz przeniesienia podanych danych (na których przetwarzanie wyraziłeś zgodę) do innego administratora danych. Masz także prawo do wniesienia skargi do Prezesa Urzędu Ochrony Danych Osobowych. Cofnięcie zgody pozostaje bez wpływu na zgodność z prawem przetwarzania, którego dokonano na podstawie zgody przed jej cofnięciem.
Twoje dane osobowe przetwarzamy w związku z rekrutacją na stanowisko wskazane w ogłoszeniu przez okres 3 miesięcy i usuwamy je niezwłocznie po tym okresie, a gdy wyraziłaś/eś zgodę na udział w przyszłych rekrutacjach przez okres 1 roku.
Twoje dane osobowe możemy przekazać dostawcom usługi publikacji ogłoszeń o pracę, dostawcom systemów do zarządzania rekrutacjami, dostawcom usług IT takich jak hosting oraz dostawcom systemów informatycznych.
Twoje dane osobowe przekażemy do osób zaangażowanych w proces rekrutacji (Bezpośredni Przełożony, pracownik działu HR).
Nie przekazujemy Twoich danych osobowych poza Europejski Obszar Gospodarczy.
Pełną informację odnośnie przetwarzania Twoich danych osobowych znajdziesz tutaj.