Business Controls, Risk and Assurance Senior Analyst
Shell Business Operations
więcej
Business Controls, Risk and Assurance Senior Analyst
Kraków, małopolskie

pokaż mapę

Specjalista

01.04.2019
Pracodawca ma prawo zakończyć rekrutację we wcześniejszym terminie.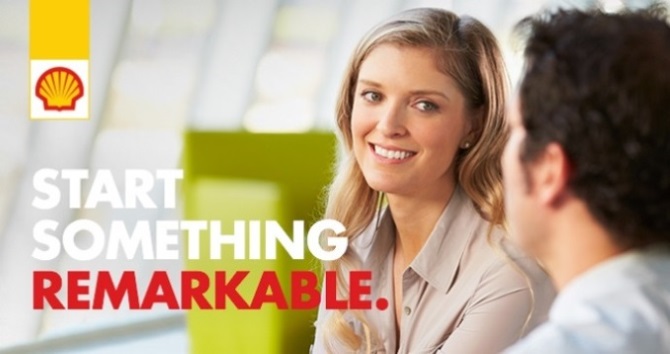 Royal Dutch Shell is a global group of energy and petrochemicals companies, operating in over 80 countries and territories and employing more than 90,000 people. Our core values of Honesty, Integrity and Respect for People define who we are and how we work. Royal Dutch Shell has developed a global network of Shell Business Operations to provide first-class services to Shell companies across the world.
Shell Business Operations (SBO) Krakow sits at the centre of Shell's global businesses, providing an operational backbone to our essential business functions. Working in a vibrant community with strong values and a supportive culture, an SBO-Krakow job will offer the chance to build a lasting and meaningful career. As one of seven Business Operations centres, located worldwide, a job in Krakow will give you the chance to interact and work with people across the world, helping to deliver excellent support to business clients and internal stakeholders as well as advanced financial operations.
Shell is an Equal Employment Opportunity Employer of Minorities, Females, LGBT Equality and Individuals with Disabilities.
Business Controls, Risk and Assurance Senior Analyst
Miejsce pracy: Kraków
101959BR

Job Description


Job Purpose:


This is an exciting opportunity to be part of a growing function within Finance Operations (FO) Governance Risk and Assurance (GRA), that of Business-dedicated GRA roles.


The role is set-up to integrate and further develop best practices in risk and control management for Global Functions (GF) or Projects and Technology (PT) and to ensure these are applied to support value delivery and improved performance. The role reports to the FO GRA lead and will support Governance and Assurance activities and the related key risk and Assurance processes for Functions, such as Assurance planning, Assurance Committees, Assurance Letter, Risk Management and reporting/learning from incidents. These activities require a strong connect with the Finance in the Business (FitBs). The role supports the FO GRA lead to work with finance teams and business leaders to drive operating effectiveness of the Shell Control Framework (SCF) and drive changes in processes, procedures, tools and behaviours to achieve this. This covers communication, training, and supporting and advising management to ensure standards required applied.


The GRA Senior Analyst will develop a thorough knowledge of the organisation and activities and the governance, risk and assurance Subject Matter Expert (SME) activities. The role will have regular interactions with key stakeholders as needed to support the various Risk and Assurance activities. The analyst will be a key point of contact between FO GRA and functions managing day to day GRA queries and managing the various functions and FO interfaces on a day to day basis in the areas of e.g. Assurance Committees, Business Assurance Letter, Manual of Authorities, Assurance tracking, Assurance Planning, etc.


The candidate will play a key role in owning, developing and improving GRA products, processes, procedures and tools. Strong interpersonal relationship skills are required to work closely together with Finance Managers and Functions Leadership Teams (LTs).


Dimensions:


Finance Operations Governance, Risk & Assurance services have a global functional responsibility and provide a strong connection between the Business and FO.
The Business facing GRA roles support the Business by ensuring that control frameworks for business controls are operating effectively and by ensuring support processes are meeting Business needs. The GRA design principles split management of financial control framework and the Business control framework. This role covers business control framework matters only.
FO GRA Senior Analyst will report to FO GRA Lead.


The position requires regular interfaces with the following teams, stakeholders and networks such as:
Global Functions/Projects and Technology Finance Managers and Business/Functions Leadership Teams
Group GRA Centre of Excellence
Subject Matter Experts Networks
FO Controller Teams (GRA Services, Assurance, Ethics, Compliance and Governance)
PRINCIPAL ACCOUNTABILITIES:


The GRA Senior Analyst key accountabilities include the following:
The FO GRA senior analyst reports to the FO GRA Lead and acts as his/her deputy where required
Maintain regular communication with Finance Managers and Business/Functions LTs and FO GRA functions on status, issues and exceptions that are related to/impact management in control status;
Supports business management to translate business goals to the function risk profile and assists risk review sessions;
Coordinates preparing Business Assurance Committees to provide the status of assurance to respective leadership teams;
Coordinates & supports the annual Business Assurance Letter process and agrees qualifications and commentaries;
Coordinates the building, supports and monitors the Annual Assurance Plan
Maintains contacts/communication with Business and Finance, peers, FO GRA, other stakeholders;
Assists and owns day to day GRA related questions;
Participates in projects dedicated to process improvement, supports and promotes standardization initiatives incl. migrations to Shell Business Operations (SBO); engages in ad-hoc spot checks or external audits;
Ensures integrity and good quality of Manual of Authorities and helps continuously improve this process for both;
Support process of incident management;
Tracks the actions in Radar system to monitor completeness vs the Assurance
Participates on request in relevant Line of Defense 2 assurance reviews or spot checks.
Key Challenges:
The GRA senior analyst will provide support in a changing and demanding business environment. Delivery can be stretching giving the position holder an opportunity to gain a comprehensive understanding of GRA products and processes both from a business and FO perspective. As the role looks at wider business aspects of the control framework and not just the financial aspects it provides deep and varied business knowledge.


The GRA Senior Analyst needs to be proactive, quickly build up the business knowledge, resolve issues with limited guidance and work independently, and possess a strong drive to deliver and contribute to the business. Willingness to learn and enthusiasm are vital for a successful interpretation of this opportunity.
The role requires working effectively across both organizational and cultural barriers to influence key stakeholders to establish and operate robust risk-based control frameworks. It operates in an environment where effectiveness is achieved through influence rather than line authority. Strong relationship building and influencing skills are called upon to "get the job done".
Requirements:
Experienced in GRA or related processes preferred (Internal Controls, Controls Assurance, Ethics, Compliance, Governance, Audit, Compliance)
Qualified accountant/finance/audit/internal controls professional (or qualified by experience) with experience in auditing/governance, assurance and compliance areas
With ability to plan and execute audits/tests and walkthroughs
With passion for operational excellence and CI, to aid in our drive to Top Quartile in FO GRA and to motivate others to do so
With excellent interpersonal and communication skills (English written and spoken) and ability to influence, motivate and coach multi-cultural virtual teams of varying experience and know-how;
Find out more
People with disabilities are welcome