Oferta z szybkim aplikowaniem
Na oferty z aktywnym "Aplikuj szybko" zaaplikujesz jednym kliknięciem. Korzystają one z danych używanych przez Ciebie przy ostatnim aplikowaniu. Jeśli jeszcze tego nie robiłaś/eś, nie przejmuj się. Za pierwszym razem trafisz na pełny formularz aplikowania.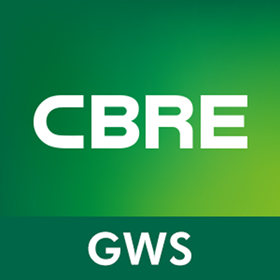 Business Development Manager - Facility Management
CBRE CORPORATE OUTSOURCING Sp. z o.o.About the company
Warszawa

Warszawa, Masovian

Valid for 22 days

until: 06 May 2021
Your responsibilities
To identify and build a long-term active pipeline for business, exploring both existing markets and targeting new market opportunities and using innovative means to develop new sources of profitable business.

To negotiate and successfully close sales opportunities to meet and exceed agreed sales targets within the target markets

To develop and build long-term professional customer relationships with existing, new and potential Clients. Maintain excellent relationships and after sales support to build mutual confidence in line with the agreed business strategy

Take complete ownership of, develop and deliver exceptional sales and tender documents and presentations, in line with Company standards, including cross border cooperation & benchmarking within Eastern Europe region

Raise the company and business profile by representing CBRE at industry events, high level networking and promoting an image of professionalism always

Keep up-to-date with industry developments, maintaining awareness of competitor activity and market trends

Managing effective communication with the key internal stakeholders, to assure the best practice delivery to the clients: Liaise regularly with the management and supporting functions (e.g. HR, QHS) to ensure full alignment and effective service delivery

Manage the relevant documentation and internal processes for new business opportunities: Ensure that appropriate sign-offs are adhered

Maintain records and relevant contract documentation

Deal promptly and professionally with all pre-qualifications

Support re-bids and variations for existing Clients
Our requirements
Proven sales/business development experience from a relevant background: ->facilities management or other outsourcing service provider ->BMS – elevators, fire protection systems etc. – providing solutions for buildings

Experience of putting together exceptional quality sales solutions with proven experience of coordinating internal as well as external stakeholders in the solutioning process

Experience of putting together exceptional quality sales documents and delivering high level presentations

Experience of dealing with a range of people including site staff, suppliers and customers.

Driven by targets and comfortable in a high-pressure sales environment.

Excellent verbal and written communication skills. Must be detail conscious and methodical in approach.

Must demonstrate a strong sense of customer focus and promote a sense of team spirit within the office.

Must be able to influence others and engender confidence in senior managers through both face-to-face, telephone and written communication

Good knowledge of written & spoken English
What we offer
Permanent contract of employment

Competitive package of benefits, including private medical care

Great work atmosphere and working conditions
Personal development plan to reflect expected skills and career development path

Possibility to learn and grow further with CBRE GWS

Be a part of interesting international project in dynamic fast-growing company
CBRE CORPORATE OUTSOURCING Sp. z o.o.
CBRE Corporate Outsourcing is part of CBRE - the global leader in commercial real estate services, investment and outsourcing. In the prestigious 2014 IAOP Global Outsourcing ranking CBRE is on 3rd place among all outsourcing companies, being the undisputed number 1 for many years in the real estate industry.
http://www.cbre.com
Simply, join the Best!
Scroll to the company's profile