Przesłanie do spółki T-Mobile Polska S.A. ("T-Mobile") danych osobowych w zakresie szerszym, niż określony w art. 22 (1) Kodeksu pracy, stanowi zgodę na przetwarzanie tych danych przez T-Mobile w celu prowadzenia procesu rekrutacyjnego. Zgodę możną wycofać w dowolnym czasie. Wycofanie zgody nie wpływa na zgodność z prawem przetwarzania dokonanego przed jej wycofaniem.
Business Systems Analyst
T-Mobile
ważna jeszcze 18 dni

do: 26 gru 2021

Specjalista (Mid / Regular)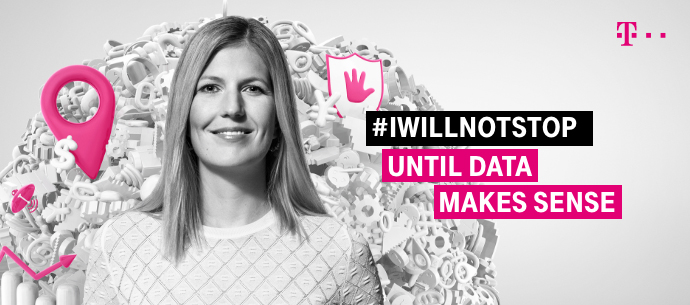 Business Systems Analyst
Warszawa
WHAT WILL YOU DO?
T-Mobile Polska is a workplace full of mutual inspiration and extraordinary challenges. We act boldly, we are responsible for the decisions made, we cooperate and experiment! As a member of Digital Experience Tribe you will be among Digital Frontrunners in T-Mobile, working with microservices in one of the biggest Telcos in Poland. If you want to be up to date with news from the world of technology and telecommunications and support our team with your competences and experience, share knowledge and count on our part - do not wait, apply! :)
RESPONSIBILITIES:
Designing end-to-end customer journey for new and existing features and products
Cooperating within the team/squad with Product Owner, business representatives and programmers
Translating conceptual customer requirements into functional designs and/or processes
Driving business processes analysis – collecting requirements and aligning the solution with the squad and core stakeholders
Creating and managing analytical documentation using existing tools and processes (Jira, Confluence, etc.)
Ensuring the quality of products by supporting acceptance tests and implementation of the solution
IF YOU:
Have excellent analytical skills and the ability to effectively prioritize and complete tasks
Have working experience as a Business Analyst or in similar position (3+years)
Show initiative, can work on your own and make decisions
Have experience in defining & documenting functional and non-functional requirements
Have very good knowledge of English
Are open, communicative, accurate, patient and determined
You'll get extra points if you:
Have working experience in IT design - creating technical documentation (at the High Level Design level) like architectural diagrams, flows and descriptions of designed solutions
Did analysis of functional and non-functional requirements and their impact on IT systems in technical and logical terms
Worked using agile methods (e.g. Scrum, Agile, Kanban)
Know how to use Jira, confluence, MS Teams tools and have practical knowledge of BPMN notation
WE ARE OFFERING:
Opportunity to
remote working
Private Medical
Care on favourable
terms
Free parking spot
Long-term cooperation based on B2B contract
Working with variety
of technologies and using
high-tech tools
and more …

WHAT WILL YOU DO?
T-Mobile Polska is a workplace full of mutual inspiration and extraordinary challenges. We act boldly, we are responsible for the decisions made, we cooperate and experiment! As a member of Digital Experience Tribe you will be among Digital Frontrunners in T-Mobile, working with microservices in one of the biggest Telcos in Poland. If you want to be up to date with news from the world of technology and telecommunications and support our team with your competences and experience, share knowledge and count on our part - do not wait, apply! :)
Business Systems Analyst
RESPONSIBILITIES:
Designing end-to-end customer journey for new and existing features and products
Cooperating within the team/squad with Product Owner, business representatives and programmers
Translating conceptual customer requirements into functional designs and/or processes
Driving business processes analysis – collecting requirements and aligning the solution with the squad and core stakeholders
Creating and managing analytical documentation using existing tools and processes (Jira, Confluence, etc.)
Ensuring the quality of products by supporting acceptance tests and implementation of the solution
IF YOU:
Have excellent analytical skills and the ability to effectively prioritize and complete tasks
Have working experience as a Business Analyst or in similar position (3+years)
Show initiative, can work on your own and make decisions
Have experience in defining & documenting functional and non-functional requirements
Have very good knowledge of English
Are open, communicative, accurate, patient and determined
You'll get extra points if you:
Have working experience in IT design - creating technical documentation (at the High Level Design level) like architectural diagrams, flows and descriptions of designed solutions
Did analysis of functional and non-functional requirements and their impact on IT systems in technical and logical terms
Worked using agile methods (e.g. Scrum, Agile, Kanban)
Know how to use Jira, confluence, MS Teams tools and have practical knowledge of BPMN notation
WE ARE OFFERING:
Opportunity to
remote working
Private Medical
Care on favourable
terms
Free parking spot
Long-term cooperation based on B2B contract
Working with variety
of technologies and using
high-tech tools
and more …
Ogłoszenie archiwalne