C++ Developer in Berlin, DE
CPL Jobs
więcej
C++ Developer in Berlin, DE
Warszawa, Krakowiany (pow. pruszkowski), mazowieckie

Specjalista

14.06.2018
Pracodawca ma prawo zakończyć rekrutację we wcześniejszym terminie.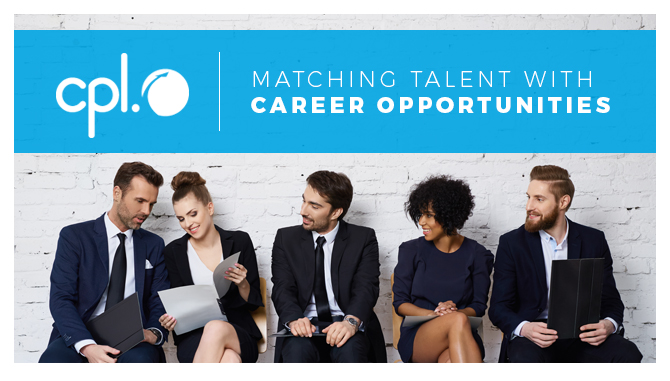 Cpl Jobs is a part of the larger European recruitment and HR services group, Cpl Resources. We help the greatest talents to develop their careers and enable leading companies on the Polish and European market to find the best professionals.
For our Client, dynamic global IT company, we are looking for: C++ Developer
C++ Developer in Berlin (DE)
Miejsce pracy: Warszawa, Krakowiany (pow. pruszkowski)
JO-1806-410773

Our client is a kind of company developers truly like. In fact, of theirnow 20 full-time developers, in 15 years of think-cell, only one ever quit his job. The comapny is highly profitable, so they can give you the time and resources to write beautiful code. There are no meetings. All management (the two co-founders) are computer science PhDs, so no demands from people who don't understand the trade. They are working on revolutionizing the way presentations are made, reinventing the user interface and largely automating the slide layout. At the same time, they integrate this product into Microsoft Office, which means reverse-engineering and disassembling the innards of Microsoft's code. And they do this all based on their very large, home-grown C++ library, which they have the liberty to perfect along with the rest of theircode. Our client is the only German company funding a C++ ISO committee delegation, so there is a good chance that components they invent will find their way into the standard.
We are looking for:
Smart, creative developers with a solid theoretical background.
Developers we have hired in the past mostly hold an exceptional master's degree in computer science or even a doctorate.
You should be able to look at a problem from the user's perspective and discuss abstract concepts with fellow developers.
We expect each of our developers to do architecture, design, implementation, customer feedback and bug fixing, rather than splitting these activities between several people.
We thus put everyone in control of their own work.
Language: fluency in English is mandatory, German is a plus
Location: A beautiful office in the middle of Berlin
Very competitive salary and bonuses after every year of work
Working in a team of 20 developers directly with the CTO
Insurance,
Private healtcare.
Osoby zainteresowane prosimy o przesyłanie aplikacji klikając w przycisk aplikowania.
Zastrzegamy sobie możliwość odpowiedzi tylko na wybrane aplikacje.
Agencja wpisana do Krajowego Rejestru Agencji Zatrudnienia pod numerem 10504.
www.cpljobs.pl
If you are interested in please add to your CV below agreement:
I hereby consent CPL Jobs Sp. o.o. with its registered office in Warsaw, 02-001, Al. Jerozolimskie 81, REGON 142578192, NIP 701-02-56-845 (the CPL) to administrate, process and store my personal data for the purpose of recruitment processes including sharing my details with potential future employer for whom CPL performs work to establish conditions of engagement before concluding a contract of employment . The agreement covers the processing of personal data by CPL even after recruitment process in order to present further proposals of employment and may be revoked at any time. CPL informs that data can be shared with other entities of the group CPL in the European Economic Area. At the same time, I declare that all the data that are included in the CV and job applications have been delivered to the company CPL voluntarily and they are true. I acknowledge that personal data will be deleted immediately by the CPL in case of cancellation of my consent, and in case it is not possible to update my data. The company CPL Jobs told me about the right to inspect my personal data and the right to demand updates. I acknowledge that CPL will share with me the data of potential employer after verification of my qualifications contained in application documents.