Challenge Seeker
lubuskie

Kierownik

25.04.2019
Pracodawca ma prawo zakończyć rekrutację we wcześniejszym terminie.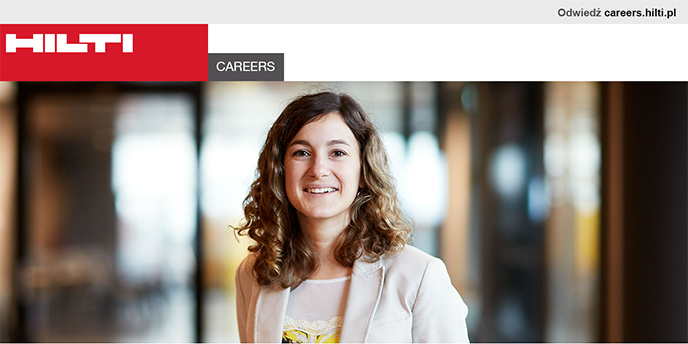 Challenge Seeker
Hey Challenge Seeker!

Are you bored with never ending all the same recruitment processes?

Looking for a company that will appreciate your unique potential and match your competence profile to the right position?

Yes, we've got something for you:

Send your CV and if you have what we need (listed below) we will get to know each other via Skype and then we'll invite you to our recruiting game "Hilti Case", where (apart from having great fun :)) we will assess your key competences in order to fit you in the adequate corresponding to your talent Hilti position.

We'll provide you with opportunity to accelerate your career and real business, real job, real responsibility from day one. We offer internal and external management trainings & networking, as well as fully cross-cultural experience & opportunity to interact with colleagues from around the world. What you will get is multi-country experience with regular exposure to management and involvement in key projects with an unlimited contract.
Solve the Hilti Case and join Hilti!
What you need is:
Master degree
Multilingual ability (including fluency in English)
At least three years in a professional environment (internship and/or work experience)
International experience during your work or studies abroad
Being a natural team leader (formal/ informal experience: sports, organizations, Scouts etc.)
Drive to realize your potential with an international company & willingness to relocate for the job
Creativity and self-confidence
This is no ordinary recruitment.
It is not just another job advertisement.
Apply and join us at recruiting game "Hilti Case"!
When: 20th of May
Where: the banks od Vistula river in Warsaw
If you have any questions, do not hesitate to contact Talent Attraction & Acquisition Manager
[email protected]