Client Support After Hours Application Consultant
Hays Poland
więcej
Client Support After Hours Application Consultant
Warszawa, mazowieckie

Specjalista

09.07.2018
Pracodawca ma prawo zakończyć rekrutację we wcześniejszym terminie.

Client Support After Hours Application Consultant
Warszawa
NR REF.: 1108763

Hays IT Contracting is an up-to-date B2B form of employment for IT specialists with innovate and developmental projects for TOP Clients close at hand. For our Client we are currently looking for qualified Candidates for the position of RPG Consultant

Location: Warsaw
Job type: contract B2B
Length: Longterm
Rate: 1000 – 1400 PLN/Manday B2B+vat

Summary: Resolve technical problems on the company's products for live clients in a technician role, according to company processes and standards, ensuring high levels of client satisfaction and retention

Essential Duties and Responsibilities
Provision of After Hours Application Support to company standards including but not limited to use of application workarounds, Sev1 reporting, management/technical escalation and emergency fixes
Satisfy clients' maintenance/support service level with timely response to technical problems by: proper management of client expectations, prioritisation of reported problems, communication of problems and their solutions, and resolution to critical problems with immediate delivery to customers.
Maintain and increase knowledge of the Signature banking applications and complementary products to stay abreast of changes made, future scheduled development and directions, and fuller product knowledge to improve ability to respond to customer questions and issues.
Assume Lead or mentoring role in resolution of reported problems
Provide an escalation point for any critical and / or After Hours issues
Build and maintain relationships across tier support layers
Act as deputy for Client Support Team Leader
Visit/communicate with clients to discuss possible solutions to Core Product non conformities
Be a proactive Team player with ability to integrate across global business units
Ensure compliance with all internal and external audit requirements
Be involved in making decisions about how best to technically correct a problem as required.
Provide assistance in determining whether the problem is related to a bank procedural issue or software design.
Provide assistance in evaluating whether a problem is due to error on the clients' part and if so whether is a billable issue for the client.
Determining when a call is critical due to software problems and needs to be escalated in order to provide a quick resolution to the client.
Update the 'Help Desk' facility as per company standards, ensuring full utilisation of its capabilities to track and report problems and assist management in determining the types of statistical reporting required to communicate status of issues to customers/management and maintain control of support activities.
Communicate to relevant managers within Fiserv any changes to estimated resolution dates.
Proactively share application knowledge through written and verbal communication
Report technical problem progress as required.
Be involved in the development and implementation of common technical support standards and practices
Continuously look for areas of improvement, particularly with regard to technical or operational efficiency.
Assisting Client Support Management with ad hoc task and projects as required
Good timekeeping in meeting attendance, update reporting and regular administration tasks
Assist in training of Fiserv and Client resources in Core Product applications
Additional Job Information:
This role is office based and the individual must be prepared to spend extended periods in the office, Working From Home could be an option in agreed period of time
Willing to travel and / or work on client site
Continuous member of After Hours support rota
Reporting Relationships: Supervisory and Leadership Responsibilities:
Poland – Reports to Client Support Senior Application Consultant/Team Leader
Required Qualifications, Skills and Abilities:
Extensive major incident experience for Enterprise Applications
Extensive experience in financial based software development/maintenance for Enterprise Applications including but not limited to RPG.
Solid Host programming (RPG4, CLLE, ILE and i5/OS)
Excellent QUERY400 and / or SQL knowledge
Excellent Signature product knowledge with acknowledged expert status in specialist areas or equivalent retail banking software
Experience in software development/maintenance of Communicator for Signature or equivalent intelligent middleware component
Excellent analysis, technical design experience and problem solving skills
Fluent business and IT English with superior written communication skills at a technical and management level
Extensive experience of supporting code in a production environment
Experience of issue logging and time management systems
Superior understanding of DB2 or equivalent database design
Good understanding of configuration management
Good understanding of change control management techniques
Good understanding of general banking practices
Superior coaching and mentoring skills
Preferred Skills and Abilities:
Experience of RPG II/III
Experience of MQ Series
Experience of HATS/JACADA/JWALK
Experience of SWIFT/ Wincor / Experian / E2GEN
Corillian / Mobiliti/ Portrait Foundation/ Teller for Signature / Nautilus / Accurate product knowledge
ACMS/TFS knowledge and experience
Poland – Fluent English business and IT, Russian is an advantage.
Education and/or Experience:
Educated to at least Degree level in an IT related discipline or comparable experience of developing and maintaining Financial software.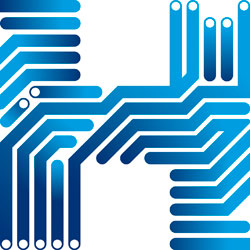 Prosimy o dopisanie następującej klauzuli: "Wyrażam zgodę na przetwarzanie moich danych osobowych zawartych w ofercie pracy dla potrzeb procesu rekrutacji zgodnie z ustawą z dnia 27.08.1997r. Dz. U. z 2002 r., Nr 101, poz. 923 ze zm."

www.hays.pl