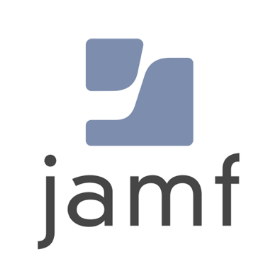 Cloud Operations Engineer Supervisor
10 000‐
16 000 zł
gross / mth.
Your responsibilities
Provide technical and operational mentorship to a team of Cloud Operations Engineers.

Maintains current knowledge in present areas of responsibility (i.e., self-education, attends ongoing educational programs).

Facilitate, contribute, develop operational best practices and work with other regions and Director of Cloud Operations to ensure solid communication and teamwork.

Collaborate closely with Engineering, Support, Sales, Service and the broader JAMF Software organization to better understand Apple technologies and the challenges our customers face.

Act as an active advisor to department management team to ensure departmental and company goals are achieved.

Remove development impediments and escalate issues if needed.

Participate in performance management activities to aid in growth and development of assigned team.

Develop new and improve existing processes and procedures.

Work to ensure organizational efforts to support certifications such as SOC 2 are upheld.

Serve as a role model to the Cloud Operations Engineer team.

Other duties and special projects as assigned.

All Monitor Linux system, database, and network performance to detect problems early and respond within an SLA.

Monitor software and network security on team managed servers and networks.

Configure and maintain server auditing and network monitoring tools.

Develop and implement performance tuning steps for application, system, and network configurations.

Provide solutions and direction to customer issues via phone or email in a timely and professional manner.

Maintain and expand technical documentation of processes and procedures.

Participate in a 24x7 on-call rotation.

Participate in system administration duties for cloud-based server infrastructure.

Perform light programming/scripting tasks in Bash, PHP, and Python.

Develop and maintain an advanced level of knowledge of Jamf products.
Our requirements
4 year / Bachelor's Degree (Preferred).

Jamf 100, 200, 300 and 350 certifications (Requirement or equivalent).

AWS Certified Cloud Practitioner (Preferred).

A combination of relevant experience and education may be considered.

4 year / Bachelor's Degree (Preferred, a combination of education and relevant experience may be considered).

2 – 4 Years Displayed excellence in the Cloud Operations Engineer role or equivalent position (Required).

< 2 Years Demonstrated initiative to take on additional responsibilities (Required).

< 2 Years Management training and/or experience helpful (Required).

General Experience managing priorities and responding effectively to emergent incidents both independently and with a team (Required).
What we offer
Work from home when needed.

Attractive medical and life insurance plans.

Trainings and courses budget.

High-tech equipment (Macbook Pro, Macbook Air, iPad, iPhone, Apple Watch).
Office in the center of Katowice.

Employment contract with salary.

26 days of paid holidays for everyone + 2 days of paid VTO (volunteer time off).

English lessons with native speaker.