Collections Specialist with Dutch
Philips
więcej
Collections Specialist with Dutch
Łódź, łódzkie

Specjalista

03.10.2018
Pracodawca ma prawo zakończyć rekrutację we wcześniejszym terminie.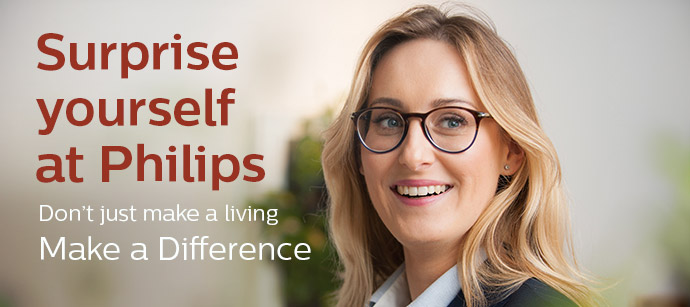 Collections Specialist with Dutch
Location: Łódź
291320

In this role, you have the opportunity to
To manage & organize the collections and dispute management activities according to a clear policy in terms of efficiency (priority setting, to do lists, shared customers, registration & follow up) and effectiveness (minimal overdues and disputes). This function should be performed in close cooperation with the businesses and the third party service provider (who executes large part of the collection and dispute management activities) in order to minimize the outstanding receivables
You are responsible for
Organize, support and develop accounts receivable process
Establishes, implements, and maintains an effective overdue control and follow-up program for all customer accounts that are late, overdue, potentially overdue, or written-off
Execute the collection process for defined customers (e.g. strategic customers)
Organize, support and develop cash & collection process
Follow up on relevant queries and solving escalations in close cooperation with sectors
Responsible for compliance of ICS checks
Participate as an active member in Dispute Council

You are a part of
The role will be situated in the credit and collections team within Accounting Operations in the GBS Lodz Hub.
To succeed in this role, you should have the following skills and experience
Collections experience essential (at least 5 years)
Background in F&A, Economics or Business Administration
Customer service focus
Determination to achieve excellent results
SAP and Customer Master data process knowledge
Excellent communication and negotiation skills
Team player, Open minded change agent who demonstrates the Philips Behaviors
Project management: development and deployment of new processes and procedures
Fluent English and fluent Dutch – written and spoken

KPI's

Basic qualitative data: DBO, AR overdue as percentage of AR Balance, Collectable AR overdue as a percentage of AR balance, Collectable AR overdue older than 60 days as a percentage of AR balance, measurement of actual cash collection against collection targets

Customer Satisfaction rating from business
In return, we offer you
A path towards your most rewarding career. Succeeding in this regional role in a complex environment will open many doors for your long term career, in other areas in Philips. We also believe that we are at our best as a company when you are at yours as a person. Thus, we offer competitive health benefits, a flexible work schedule and access to local well-being focused activities and access to local well-being focused activities.

Philips Information clause
The processing of your personal data will take place in order to execute the recruitment process on the basis of the applicable law provisions, the legal basis for processing is Art. 6 (1) (c) of the General Data Protection Regulation of 27 April 2016 (hereinafter: "GDPR"). As part of this aim, the data can be used in the profiling process to direct job offers to candidates on qualifications relevant to the job position (Art. 6 (1) (f) of the GDPR). Data processing in a broader scope than it result from regulations of the Labor Code and for the purposes of future recruitment will take place on the basis of the consent expressed in the recruitment form (Art. 6 (1) (a) of the GDPR).
Please be advised that the controller of your personal data is Philips Polska sp. z o.o. with its registered office in Warsaw, Al. Jerozolimskie 195B (02-222 Warsaw) hereinafter referred to as the "Controller" or "Company".
Data Protection Officer (DPO)
The Controller has appointed a Data Protection Officer (DPO) with which you can contact with the following e-mail address: [email protected] in all matters regarding your personal data.
The period of data storage
Your personal data will be stored for a period of 6 months from the date of submitting the application or 1 year from the date of submitting the application with the consent to use it in future recruitment. Personal data will not be processed after your consent has been withdrawn or opposition has been filed, if such permission is granted.
Recipients of data
The recipient of personal data provided by you may be third parties supporting the Company in the recruitment process (consultancy in the field of recruitment, IT support), while these entities process data only in accordance with the Company's recommendations.
The rights of the data subject
You have the right to access your personal data, demand their rectification, removal, objection, limitation of processing, transfer of data to another controller and submission of a complaint to the President of the Office for Personal Data Protection if you consider that the processing of your personal data violates the law.
Providing by you your personal data collected by us on the basis of applicable provisions is voluntary, but necessary to execute the recruitment process. The consequence of not providing personal data will be the inability to participate in the recruitment process.
The consent expressed may be withdrawn at any time. Its withdrawal will not affect the lawfulness of processing your personal data prior to its withdrawal. You can object to profiling at any time. The statement of withdrawal of consent and objection should be sent to the e-mail address: [email protected].
Pełną informację odnośnie przetwarzania Twoich danych osobowych znajdziesz tutaj.