Commercial Analytics Intern
Baxter Polska Sp. z o.o.
więcej
Commercial Analytics Intern
Warszawa, mazowieckie

Kruczkowskiego 8, Warszawa, Polska

pokaż mapę

Praktykant/Stażysta

11.09.2019

Ważna jeszcze 26 dni (do

11.10.2019)
Pracodawca ma prawo zakończyć rekrutację we wcześniejszym terminie.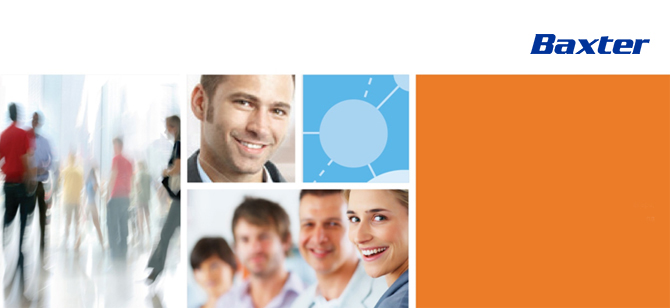 We believe every person deserves a chance for a healthy life, free from illness and full of possibility. We see a world full of healing, with viable care options available to those with limited choices today. We envision new ways of providing physicians, pharmacists and nurses with technologies that not only treat chronic diseases, but also work to prevent them. We're looking for team members who are motivated to learn, grow and innovate, while making a meaningful difference for millions of people around the world.
Commercial Analytics Intern
6 months paid internship
The Job
Currently Baxter Polska Sp. z o.o. is seeking an appropriate Candidates for 6 months of paid internship with potential extension in Commercial Analytics department.
Further development of reports and dashboards with specific KPIs;
Supporting the process of incentives calculation;
Creating new analytical tools;
Creating engaging and compelling presentations in powerpoint;
Supporting team in a daily operations and ad hoc projects.
Do you want to learn more about our business?
Go to http://www.baxter.com/inside-baxter/about/overview/corporate.page?
Who you are
At least Bachelor's Degree in Finance/Management/ Accounting/Economy/Quantitative Methods in Economics and Information Systems;
English fluency;
Very strong analytical and research skills;
Skilled in detailed reading, proofing and editing data;
Advanced MS Office user;
Knowledge of Business Intelligence and Financial Performance Management tools will be an asset (MS BI, Cognos etc.);
Combination of independency at work and team playing skills;
Good communication skills, proactive approach, "can do" attitude;
Professional experience will be an additional asset.
What we offer
Employment on the basis of civil contract for the period: October 2019 – March 2020, with potential extension;
Initial training and possibility to gain new skills and knowledge within international environment;
Friendly atmosphere;
Work in a young, dynamic team
CV shall be sent by 30 September 2019 r.
We kindly inform you that we will contact only with candidates who fulfill all the requirements.
Prosimy o dołączanie do aplikacji klauzuli: "Wyrażam zgodę na przetwarzanie danych osobowych zawartych w mojej ofercie pracy w celach rekrutacyjnych, zgodnie z ustawą z dn. 29.08.1997r. "O ochronie danych osobowych", Dz. U. nr 133, poz. 833"
Who we are
Baxter touches millions of lives every day. Our products and services are essential building blocks of healthcare. You'll find Baxter's products and therapies on nearly every floor, in almost every hospital worldwide. You'll find us in clinics and in the home. Patients and providers rely on Baxter for lifesaving renal and medical products.
Our mission to save and sustain lives inspires our work and our commitment to expanding access to care, providing cost-effective healthcare solutions, delivering quality products and advancing innovations for the world.
Our 50,000 employees serve patients and clinicians in more than 100 countries and are dedicated to ensuring Baxter is there when patients need care.
Our inclusive culture and a diverse workforce drives innovation, creates trusted partnerships with customers, suppliers, and community partners, and contributes to the success and sustainability of our business.
Every day at Baxter is a chance to save and sustain people's lives.
Equal Opportunity Employer Discrimination: Baxter is an equal opportunity employer. Baxter evaluates qualified applicants without regard to race, color, religion, gender, national origin, age, sexual orientation, gender identity or expression, protected veteran status, disability/handicap status or any other legally protected characteristic.