Commercial BI Manager
Staples Polska Sp. z o.o.
więcej
Commercial BI Manager
Gdańsk, pomorskie

Kierownik

03.08.2017
Pracodawca ma prawo zakończyć rekrutację we wcześniejszym terminie.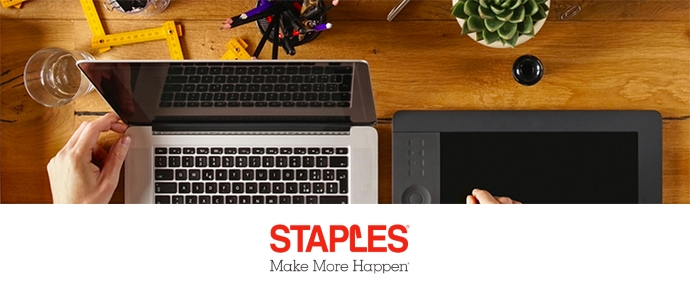 Our Company:
Staples Solutions B.V. is the leading provider of workplace products, services, and solutions to small, mid-sized, and large businesses in Europe. Through our integrated offering, Staples Solutions is the partner of choice to meet the diverse needs of the workplace of today and tomorrow. Headquartered in Amsterdam, we operate in 17 countries in Europe.
In January 2015 we opened Global Competence Center in Gdansk. The Center consists of teams responsible for driving major IT and User Experience enhancements for whole European organization, with other teams like Supply Chain, Financial Analysis & Master Data Management also establishing their operations in Gdansk.
Location: Gdańsk

Job Purpose
The Commercial Analytics & Pricing Group drives business optimization within Staples Services. The position of Commercial BI Manager is a senior role in this group that will lead an already established, high performing team. The Commercial BI Manager will manage & coach +8 associates to deliver decision tools, dashboards & models to drive sales and profit.
The key responsibility of this role is to work closely with business leaders to define opportunities and work in an agile way to capture opportunities. The ideal candidate needs to have a natural ability to partner with the business, focusing on commercial success.
A sharp and proven ability to work on a wide range of commercial solutions thru an engineering mind-set with a continued focus on the end-user and customer.
The ideal candidate will also need to have the mindset of a leader, as part of the Center of Excellence Lead Team in Gdansk, which is made up of +250 skilled associates.
Critical results
Understand business process and where data can be inserted to optimize commercial results
Mange his/her team to deliver quality deliverables while being highly engaged with the business sponsor
Human resource management: energize highly skilled, motivated, informed and engaged team
Usage of advanced dash boarding and reporting methodologies
Drive IT partners to improve data quality and add valuable data that will be used to capture commercial benefits
Proactive and solution oriented and is up to date with latest industry developments
Knowledge, skills & experience
Education and experience:
Master's degree, strong quantitative (e.g. Statistics / Econometrics / Hard sciences)
Experience in analytical management position (5 years)
Experience in pricing, merchandising and/or marketing analytics is a plus
Proven ability to work creatively and analytically in a problem-solving environment
Core competencies:
Quality Oriented: passion to deliver sharp models, tools that are engaging and easy to use by the business
Customer focus: acts with (external & internal) customers in mind; gets first-hand customer information and uses it for improvements in products and services
Business acumen: is aware of how strategies and tactics work in the marketplace and drive commercial performance
Business partner: spar with business leaders with a positive, results oriented approach
Cross-cultural sensitivity: understands and can empathize with differences in people & cultures; respects differences
Cross-cultural agility: understands the need for flexibility; is willing to start something and make adjustments along the way; engages in-country locals in dialogue about how to get things done; will advocate with the home office for a locally driven initiative
Action oriented: enjoys working hard; is action oriented and full of energy for the things he/she sees as challenging; not fearful of acting with a minimum of planning
Learning on the fly: learns quickly when facing new problems; open to change (stop-start-continue), experiments and will try anything to find solutions; quickly grasps the essence and the underlying structure of anything
English: fluent
Building effective teams: fosters open dialogue; creates strong morale and spirit in his/her team; creates a feeling of belonging in the team
What we offer
Competitive salary + annual bonus
Sports card, private health care and group insurance
Parking cover
Relax room in the office
Birthday gifts, Christmas vouchers, and integration events
Great location - modern office in Olivia Business Center
Ergonomic office equipment, e.g. standing desks
Flexible working hours and home office, if needed
Multinational work environment
Soft skills courses
Possibility of business trips around Europe
Interested in this challenging role?

We kindly ask you to complete the online application and submit your resume in English via "Aplikuj" button.