Commercial Governance Counsel
Kompania Piwowarska
więcej
Commercial Governance Counsel
Poznań, wielkopolskie

Kierownik

21.05.2018
Pracodawca ma prawo zakończyć rekrutację we wcześniejszym terminie.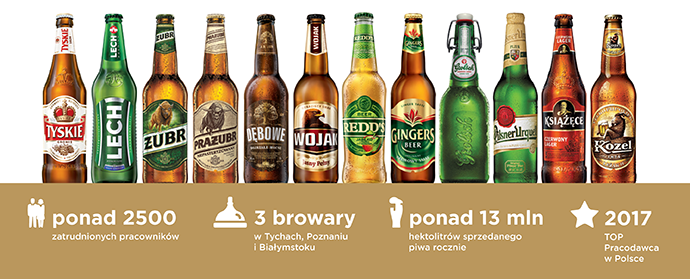 Commercial Governance Counsel
Location: Location: Prague or Warsaw or Poznań


Outputs and Responsibilities:
Supports the ABEG Head of Legal in management of the major legal project of the ABEG
Leads implementation of the legal strategies and standards across ABEG
Responsible for the standards of the competition compliance, delivers training for ABEG management and providing advice and support to the operating countries
Evaluates legal and contentious regulatory exposure and prepares measures to tackle the regulatory challenges
Contributes to strategic initiatives and projects which have a significant impact
Support of establishment, development of the regional vision and legal ways of working
Responsible for establishment of the function standards, team-site, standards libraries
Dives consistency of "Model Legal Department" in operating countries
Responsible for the legal side of the intragroup contractual set-up, prepares the intercompany SLA and other intra group agreement
Provides support to commercial agenda of the trading organizations including structuring and drafting of the commercial contracts such as distribution arrangements, contract manufacturing agreements, sanctions compliance, advising the managements in the matter
Supports the finance department including drafting and reviewing of the financing documents and wide variety of other treasury contracts
Monitor and influence legal developments; ensure that the business considers legal trends and risks in its commercial strategy.
Manages the litigations, including distribution agreements issues, anti-trust issues and employee relations
Establish compliance standards based on internal policies and all applicable local laws and regulations
Establish local annual training plans covering compliance standards
Conduct on-boarding and refresher training on compliance standards
Competence Requirements:
Excellent interpersonal and communication skills, with the ability to give clear, practical, legal advice.
Driver and influencer as well as strong hands-on approach.
Ability to work independently and to manage a large and varied workload, and to prioritise effectively.
Strong negotiation skills with ability to work across markets, offering strong leadership to virtual/matrix teams.
Socially adept and politically savvy, well-connected within and outside the organization, or eminently capable of forming productive business relationships with a range of people and organizations to explore and resolve IP issues effectively;
Consultative, becoming a trusted and well-respected professional advisor to whom others come for guidance.
Team working: Very good ability to deliver results through collaborative and team working
Project Management & Planning: Very good ability to effectively apply project management toolkit and manage themselves or other resources.
Strategic Agility: Excellent ability to translate vision and strategies into own and others priorities and into daily work activities.
Ability to identify, evaluate and prioritise financial and business risks in order that they may be successfully managed.
Ensure that the most appropriate risk evaluation and reporting methodology for the organisation is selected and implemented and that a feedback loop to report on remaining risks, adapt policy and refine procedures is included.
Develop multiple scenarios and make recommendations, even when one or more of assumptions may not be fully validated.
Knowledge and Experience Required:
Experience with beverage or other global FMCG business preferred.
Experience with merger & acquisition projects (supporting both integration and separation activity).
Business proficiency in spoken and written English essential. Second language e.g. Czech/Slovak an advantage
Academic qualifications: Law or other undergraduate degree and subsequent law qualification.
Professional Qualifications: qualified solicitor, preferably with some knowledge of western European countries' legal systems.
Extensive post-qualification experience.
Legal training with a renowned international law firm, with significant subsequent experience in-house in a global/multinational environment, and experience in a multi-jurisdictional role.
We offer:
Place of work can be in Prague or Warsaw or Poznań
The environment of growing company
Opportunity to work for top brands within the industry
Cooperation with senior leaders from all over the globe
Unique working place in newly designed offices in the inner centre of Prague
Competitive salary and benefits program
Please enclose CV in English.
PRACUJ Z NAMI
I TWÓRZ MARKĘ MISTRZÓW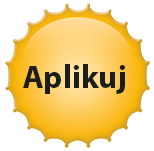 Kompania Piwowarska skupia trzy browary o wieloletniej historii: Tyskie Browary Książęce (rok założenia - 1629), Browar Dojlidy w Białymstoku (1768) i Lech Browary Wielkopolski w Poznaniu (1895). To w nich warzymy najchętniej wybierane przez Polaków piwa, między innymi: Żubra, Tyskie, Lecha, Dębowe, Redd'sa oraz kolekcję specjalności Książęcego. Sprawdzone receptury, naturalne składniki, nieskazitelna czystość w naszych browarach a przede wszystkim umiejętności doświadczonych piwowarów - to wszystko sprawia, że warzone przez nas piwa są cenione w Polsce i za granicą. Jako firma odpowiedzialna społecznie troszczymy się o ludzi i środowisko wokół nas. Realizując strategię "Postaw na piwo" promujemy odpowiedzialność i umiarkowanie w spożywaniu alkoholu, szkolimy sprzedawców, oszczędzamy wodę i energię, wspieramy rozwój naszych partnerów biznesowych i angażujemy się w wolontariat. Mamy zaszczyt być sponsorem wielu lokalnych klubów sportowych, wspierając dyscypliny takie, jak piłka nożna, piłka ręczna, hokej czy żużel.