Consular Policy Officer
Ambasada Brytyjska
więcej
Consular Policy Officer
Warszawa, mazowieckie

pokaż mapę

Specjalista

28.09.2018
Pracodawca ma prawo zakończyć rekrutację we wcześniejszym terminie.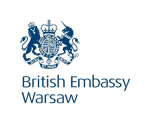 The British Embassy in Poland is part of a world-wide network, representing British political, economic and consular interests overseas and is now looking to recruit a Consular Policy Officer.
As a Consular Policy Officer in the Europe network, you will be a key member of a cross-Embassy team working on the UK's exit from the European Union.
As part of the team, you will support pro-active outreach to UK nationals and be directly involved in informing UK nationals in Poland, Hungary and Slovakia on how to prepare for the UK leaving the EU. You will help ensure that timely and accurate information is available for UK nationals, including website content, and you will support engagement with local authorities to track and understand the implementation of the UK-EU Citizens' Rights agreements and their impacts on UK nationals in the countries that you cover.
You will be based in Warsaw but your job will have a regional role, which will require regular travel. Your role will directly cover UK Citizens' Rights in Poland, Hungary and Slovakia and you will be expected to support the Regional Consular Policy Adviser with work in the Czech Republic as necessary. Whilst based at the British Embassy in Warsaw, you will be expected to travel to Hungary and Slovakia on a regular basis.
Consular Policy Officer
(POL18.580)

Main Duties and Responsibilities
Specifically, as an integral part of the Embassy Team, you will:
Follow and understand host-country implementation of citizens' rights agreements as part of the UK leaving the EU, and other issues relevant to British Nationals resident or visiting the county of your assignment. Working with the Regional Consular Policy Advisor, use this understanding to produce internal analysis and policy advice to post and UK based teams;
Support the Regional Consular Policy Adviser in establishing an effective network at a local authority and, where necessary, central government level, in order to generate understanding, insights and awareness;
Use your knowledge and understanding of host-country implementation to support the delivery of information to UK nationals regarding their rights after the UK's exit from the EU, including through ensuring local information is available online and providing policy support to communications and engagement campaigns;
In collaboration with the Regional Consular Policy Advisor and UK based colleagues, support the development and delivery of EU exit related messages;
Work and co-ordinate closely with other Embassy teams, supporting wider Mission and British Government objectives, as well as co-ordinate with the Regional Consular Policy Advisor and Consular Regional Operations Manager (CROM). You will work closely with the public and political affairs team, as well as consular staff;
Develop close collaborative relationships with other Government Department representatives e.g. FCO London and Department for Exiting the EU (DEXEU);
You will need to travel regularly within your host-country and region to deliver in this role.
Required Qualifications and Experience
Fluent in English and Polish;
Previous experience or awareness of British and/or local country public sector policy development;
Ability to work as part of a diverse team, and build relationships with external stakeholders;
Excellent communication and presentation skills: written and oral;
Aptitude to analyse and process complex information quickly;
Excellent organisational and information management skills;
Ability to work on multiple tasks under pressure and meet deadlines;
Ability to travel within your country/region.
Desirable qualifications, skills and experience
Knowledge of local governmental structures and decision-making (local and central level);
Legal and EU knowledge, experience and understanding;
Knowledge of British consular strategy outcomes and strategy;
Hungarian/Slovak language skills.
Terms and Conditions
This is a full-time position of 5 days (37.5 net per week) for a 18 months fixed-term contract which may be extended by mutual agreement.
The gross salary for this position is PLN 7,634 PLN gross per month. Working hours are flexible and staff are entitled to time-off-in-lieu for agreed extra hours worked. The annual leave entitlement is 20 or 26 days per year pro rata and the Embassy also enjoys a maximum of 14 Polish / UK public holidays per year.
Please note that staff members are responsible for paying any income tax required by the local law.
The successful candidate will be subject to the Polish references check and satisfactory completion of a probationary period of three months.
Candidates must have pre-existing right to live and work in Poland for the duration of the job offer in order to apply. The British Embassy does not sponsor work permits.
Staff recruited locally by the British Embassy in Warsaw are subject to Terms and Conditions of Service according to Polish employment law.
All applicants should have the right to live and work in Poland. The British Embassy does not sponsor for work permits.
All applicants should apply online through: