Thank you for interest in HSBC. . Before you apply, please note that we will take into the consideration only applications that include the following statement: . "I hereby declare that I have familiarised myself with the Privacy Statement for Applicants published at http://www.about.hsbc.pl/careers and I give my consent to use my personal data included in my application for the purposes of recruitment in HSBC Service Delivery (Polska) Sp. z o. o. according to the rules described in the Privacy Statement for Applicants, as per the Regulation (EU) 2016/679 of the European Parliament and of the Council of 27 April 2016 on the protection of natural persons with regard to the processing of personal data and on the free movement of such data, and repealing Directive 95/46/EC (GDPR)." . Due to the high number of applications, we reserve the right to contact selected candidates only. . In case you would like to resign from participation in the recruitment process or withdraw previously sent application, please email us at:
[email protected]
Oferta z szybkim aplikowaniem
Na oferty z aktywnym "Aplikuj szybko" zaaplikujesz jednym kliknięciem. Korzystają one z danych używanych przez Ciebie przy ostatnim aplikowaniu. Jeśli jeszcze tego nie robiłaś/eś, nie przejmuj się. Za pierwszym razem trafisz na pełny formularz aplikowania.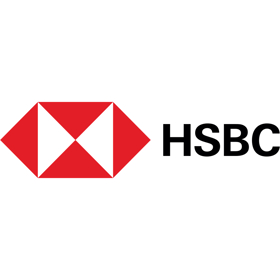 Controls Testing Utility Vice President, CACT
HSBC Service Delivery (Polska) Sp. z o.o.About the company
Valid for 18 days

until: 07 May 2021
Your responsibilities
Lead an assessment team of Assistant Vice Presidents (AVPs) and Testing Specialists, as they evaluate a portfolio of controls for design and operating effectiveness, raising issues as appropriate

Ensure that assigned control assessments are accurate, effective, abide by CACT procedures and templates, and meet quality control requirements

Supervise the delivery of assigned control assessments, using experience and knowledge to intervene and redirect testing as required, resolving or redirecting escalations as required

Ensure that assigned control assessments are delivered on time, in accordance with the CACT assessment plan

Manage control owners and other stakeholders, ensuring the success of individual reviews, minimising contention where possible and requesting support where deemed necessary

Manage the documentation of distinct control types, covering key aspects, such as remit, main processes and handovers to other teams

Ensure that issue owners complete sufficient root cause analysis for all material issues and have appropriate remediation plans in place

Lead, develop and motivate the assessment team to attract, retain and develop talent, ensuring the successful delivery of assigned control assessments

Support the Head of CTU Krakow in fulfilling CTU responsibilities as required, including budget management, resourcing and feeding into the development of procedures and templates
Our requirements
Minimum of 5 years proven experience in financial services compliance, testing, audit and/or legal management experience or equivalent

Excellent understanding of financial crime and/or regulatory compliance and/or the aptitude to develop this understanding in good time, and must be familiar regarding relevant regional laws, regulations and the overall regulatory environment

Experienced people manager, with excellent communication skills, a polished management style, and a proven track record of leading through change

Proven ability to question, evaluate, and improve existing business processes and adequacy of information

Experience working with local and regional stakeholders and an understanding of global standards of quality

Minimum Bachelor's degree in related field such as business, finance, law or equivalent experience; Master's degree preferred

Requires understanding of the changing regulatory landscape regarding compliance functions within the banking industry

Broad knowledge of banking and a good understanding of all significant regulatory compliance requirements applicable to a CoE

Experience developing assurance automation and analytics tools preferred

Fluent in both oral and written English

Proficient with Microsoft Office
What we offer
Stable job in professional team

Interesting career path in an international organization

Private health care, employees' benefits
Courses & training for our employees

Modern office buildings near the city center of Kraków
Benefits

sharing the costs of sports activities

private medical care

sharing the costs of foreign language classes

sharing the costs of professional training & courses

life insurance

remote work opportunities

flexible working time

integration events

corporate sports team

doctor's duty hours in the office

retirement pension plan

corporate library

no dress code

video games at work

coffee / tea

parking space for employees

leisure zone

extra social benefits

employee referral program

opportunity to obtain permits and licenses

charity initiatives

family picnics

extra leave
HSBC Service Delivery (Polska) Sp. z o.o.
HSBC is one of the world's largest banking and financial services organisations. Our global businesses serve more than 40 million customers worldwide through a network that covers 64 countries and territories.
HSBC Service Delivery (Polska) Sp. z o.o. is HSBC's global finance, operations, risk and technology centre. We use our unique expertise and capabilities to provide specialised services – our people range from technologists transforming the banking experience to operations professionals managing 1.7 trillion payments a year.
Our Purpose – Opening up a world of opportunity – explains why we exist. We are bringing together the people, ideas and capital that nurture progress and growth, helping to create a better world – for our customers, our people, our investors, our communities and the planet we all share.
Scroll to the company's profile
About the role
Compliance Assurance Controls Testing (CACT) is a new division, situated within CA, responsible for determining the effectiveness of the Group's financial crime and regulatory controls, independent of Control Owners (who are responsible for day-to-day monitoring). CACT covers all Financial Crime (FC) and Regulatory Compliance (RC) risk taxonomies across all businesses, functions and geographies of the Group. The division assesses, on an end-to-end basis where possible, the effectiveness of prioritised FC and RC controls embedded in the first line of defence and those operated by the second line on their behalf, and represents an integrated part of the function in discharging its assurance responsibilities.
The role will be responsible for delivering assessments of assigned controls, in accordance with CA procedures and the CACT assessment plan.
The role holder will be required to support the Head of CTU Krakow in leading a team to assess the effectiveness of assigned financial crime and regulatory compliance controls, identifying and raising issues where control gaps lead to material unaddressed compliance risks.