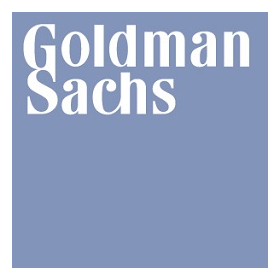 Core Authentication Engineer - Critical Infrastructure
Goldman Sachs Poland Services Sp. z o.o.O firmie

Rekrutacja zdalna
To wyróżnienie ofert oznacza, że cały proces rekrutacyjny jest prowadzony zdalnie.
Dowiedz się więcej

Ważna jeszcze 2 miesiące

do: 17 lip 2020

specialist (Mid / Regular), senior specialist (Senior)
About the project
The Core Authentication Engineering team within Security Platform Engineering is responsible for designing, developing and implementing critical authentication platforms. Core Authentication Engineering also provides consulting services to other application engineering teams within the firm to ensure consistently secure and reliable authentication implementations. GS authentication platforms are built on a diverse set of foundational vendor, open source and in-house developed products.
Your responsibilities
Build critical authentication solutions to integrate with existing and new systems

Collaborate on feature design and problem solving

Partner with colleagues from across technology and risk to ensure an outstanding, useable and unobtrusive experience for authentication

Help to provide frictionless integration with the firm's runtime, deployment and SDLC technologies

Manage the full lifecycle of software components, from requirements through design, testing, development, release and demise

Help to communicate and promote best practices for authentication across the firm

Engage in production troubleshooting and engineer product improvements to eliminate manual investigation were possible
Our requirements
Understanding of modern application design, best practices and infrastructure

Understanding of software development process and some experience in one or more of these technologies: Java, Python, JavaScript, .NET

Understanding of some or all of the following concepts: oAuth 2.0, SAML 2.0, Open ID Connect, IAM (Identity and Access Management), Web Application Security, entitlement management, micro-services, mission critical and highly available solutions/architectures, API gateways, REST APIs, Security Logging

Familiarity with security products such as PingFederate, AD, Okta (or other IAM solutions) is desirable

Understanding or experience working with modern DevOps solutions such as AWS (or other Public Cloud), Terraform, Containers (Docker, Kubernetes) is desirable

Ability to troubleshoot and diagnose performance, security, and process interactions in complex distributed systems

Ability to understand and effectively debug both new and existing software

Ability to communicate technical concepts effectively and possessing the interpersonal skills required to collaborate effectively with colleagues across diverse technology teams

Ability to communicate technical concepts effectively and possessing the interpersonal skills required to collaborate effectively with colleagues across diverse technology teams
Optional
4 years of experience developing an enterprise level software in Java, .Net etc. or 3-4 years of experience building, supporting or maintaining IT Security solutions (or both)

Experience in design of highly critical and scalable IT solutions

Experience monitoring, measuring, auditing and supporting software

Scripting skills using Python or Bash

Experience designing, installing and operating security products and infrastructures

Preferred background in IT security, including authentication, authorization, encryption and secure coding practices

Strong analytical, reporting and presentation skills

Excellent communication skills

Strong analytical, reporting and presentation skills
This is how we organize our work
This is how we work
in house
you focus on a single project at a time
you develop several projects simultaneously
you can change the project
you have influence on the product
Team members
technical leader
architect
This is how we work on a project
architect / technical leader support
Development opportunities we offer
conferences in Poland

industry-specific e-learning platforms

intracompany training

substantive support from technological leaders
support of IT events

technical knowledge exchange within the company

the company supports open source projects
Benefits

sharing the costs of sports activities

private medical care

life insurance

remote work opportunities

flexible working time

integration events

dental care

retirement pension plan

no dress code

coffee / tea

drinks

parking space for employees

sharing the costs of tickets to the movies, theater

employee referral program

charity initiatives
4
interview with the recruiter
Goldman Sachs Poland Services Sp. z o.o.
The Goldman Sachs Group, Inc. is a leading global investment banking, securities and investment management firm that provides a wide range of financial services to a substantial and diversified client base that includes corporations, financial institutions, governments and individuals. Founded in 1869, the firm is headquartered in New York and maintains offices in all major financial centers around the world.
Przewiń do profilu firmy