Corporate Governance Counsel
Kompania Piwowarska
więcej
Corporate Governance Counsel
Warszawa, mazowieckie

Specjalista

21.05.2018
Pracodawca ma prawo zakończyć rekrutację we wcześniejszym terminie.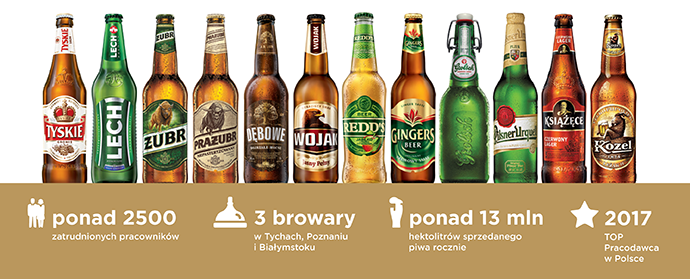 Corporate Governance Counsel
Location: Prague or Warsaw or Poznań


Outputs and Responsibilities:
Ensuring the statutory legal filings for the ABEG entities including instructing the third party management companies
Providing support and facilitating the Annual General Meetings and Board of Directors' Meetings of the ABEG service companies and providing support for the operating countries
Organizing for directors & officers changes within the ABEG and support for the operating countries
Development and delivery of the directors and officers trainings across assigned countries
Support for the D&O Indemnification procedure
Organizing for the incorporation of new entities, branches, rep. offices
Managing the change of corporate address, business purpose, articles of association (by-laws) of the ABEG service companies and support for the operating countries
Dealing with the Commercial Register/Trade Registry Excerpts of the group entities
Organizing and managing the agenda of distribution of the Copies of Corporate documents incl. legalization/apostille
Actively participating, driving and contributing to strategic initiatives and projects which have a significant impact
Identifying opportunities and savings in group management; suggesting plans and strategies for improvement for performance of the in the management of the group companies
Creating the company data sheets providing for the information on ABEG companies, organizing for regular reporting of the subsidiaries of any changes, regularly refreshing the company data sheets
Creating, maintaining and updating the database of the corporate resolutions, board meetings, governance meetings decisions within ABEG
Preparation and maintenance of the Delegation of Authority for the HUB entity, providing support for management of the individual Delegation of Authorities in the operating countries
Preparation, maintenance and update of the Terms of Reference from AGHL to ABEG and from ABEG to the operating entities
Preparation of the Annual Declaration of Interest for the ABEG service entities, reporting the findings to the ABEG senior management
Preparation of the semi-annual Letter of Representations, management of the process of obtaining of the representations from the operating countries and ABEG functions and reporting of the status to the ABEG audit committee
Cooperation with AGHL on setting of the litigation report from AGEB to AGHL, delivery of the reports in frequency set by the shareholder
Drafting and implementing group governance policies with wide range of focus such as ethics, anti-bribery, record management, regulatory compliance and corporate governance.
Competence Requirements:
Driver and influencer as well as strong hands-on approach.
Ability to work independently and to manage a large and varied workload, and to prioritise effectively.
Ability to identify, evaluate and prioritise financial and business risks in order that they may be successfully managed.
Ensure that the most appropriate risk evaluation and reporting methodology for the organisation is selected and implemented and that a feedback loop to report on remaining risks, adapt policy and refine procedures is included.
Bring a holistic view using data and commercial insights considering both short and long term priorities.
Deliver new ideas that others may have missed.
Partner with senior colleagues to fully understand their requirements.
Find new ways to deliver value to the business.
Ability to give clear practical legal advice.
Create clarity about the key factors which need to inform a decision.
During discussions, be sure to spend as much time listening – and responding to what others say – as talking.
Proactively initiates, develops, and maintains effective working relationships with team members and stakeholders, particularly on a remote basis.
Demonstrate the ability to cooperate with a variety of people and achieve results.
Anticipate customer needs before they arise and present solutions to that address issues at hand.
Knowledge and Experience Required:
Academic qualifications: Law or other undergraduate degree and subsequent law qualification.
Professional Qualifications: lawyer, preferably with some knowledge of western European countries' legal systems.
Legal training with a renowned international law firm, with significant subsequent experience in-house in a global/multinational environment, and experience in a multi-jurisdictional role.
Experience with beverage or other global FMCG business preferred.
Business proficiency in spoken and written English essential. Second language e.g. Czech/Slovak an advantage
Excellent interpersonal and communication skills, with the ability to give clear, practical, legal advice.
We offer:
Place of work can be in Prague or Warsaw or Poznań
The environment of growing company
Opportunity to work for top brands within the industry
Cooperation with senior leaders from all over the globe
Unique working place in newly designed offices in the inner centre of Prague
Competitive salary and benefits program
Please enclose CV in English.
PRACUJ Z NAMI
I TWÓRZ MARKĘ MISTRZÓW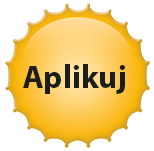 Kompania Piwowarska skupia trzy browary o wieloletniej historii: Tyskie Browary Książęce (rok założenia - 1629), Browar Dojlidy w Białymstoku (1768) i Lech Browary Wielkopolski w Poznaniu (1895). To w nich warzymy najchętniej wybierane przez Polaków piwa, między innymi: Żubra, Tyskie, Lecha, Dębowe, Redd'sa oraz kolekcję specjalności Książęcego. Sprawdzone receptury, naturalne składniki, nieskazitelna czystość w naszych browarach a przede wszystkim umiejętności doświadczonych piwowarów - to wszystko sprawia, że warzone przez nas piwa są cenione w Polsce i za granicą. Jako firma odpowiedzialna społecznie troszczymy się o ludzi i środowisko wokół nas. Realizując strategię "Postaw na piwo" promujemy odpowiedzialność i umiarkowanie w spożywaniu alkoholu, szkolimy sprzedawców, oszczędzamy wodę i energię, wspieramy rozwój naszych partnerów biznesowych i angażujemy się w wolontariat. Mamy zaszczyt być sponsorem wielu lokalnych klubów sportowych, wspierając dyscypliny takie, jak piłka nożna, piłka ręczna, hokej czy żużel.