Creative Services Team Lead
Deloitte CE BSC Rzeszów
więcej
Creative Services Team Lead
Rzeszów, podkarpackie

pokaż mapę

Kierownik

23.01.2019

Ważna jeszcze 1 dzień (do

22.02.2019)
Pracodawca ma prawo zakończyć rekrutację we wcześniejszym terminie.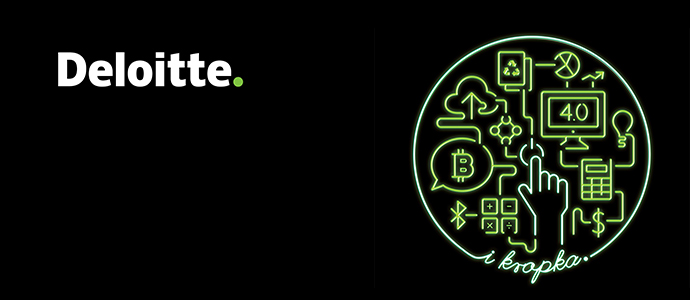 Creative Services Team Lead
Who we're looking for
A person with Graduate/Post Graduate in any discipline.
Two to eight years of work experience in workflow/project coordination, production management, people management, and/or customer/account service, or.
Have extensive experience using graphic design software, preferably Adobe Creative Cloud (InDesign, Illustrator, Photoshop), and managing design professionals with people management.
Experience with a professional services firm or agency experience is a plus.
Must have the necessary experience required to anticipate and address potential problems or questions regarding graphic projects.
Must have a good understanding of general business operations with knowledge of Microsoft Office (PowerPoint, Word, and Excel).
Customer service experience essential, with strong deadline negotiation skills and the ability to manage priorities against tight deadlines.
Must possess excellent English verbal and written communication skills.
Excellent interpersonal skills with the ability to build credibility and collaborate with firm personnel at all levels.
Should be a team player with a positive attitude and open to working in a team environment.
Willingnes to work between 11 a.m. – 7:30 p.m.
Your future role
Effectively coordinate and monitor graphic design projects using a web-based workflow management tool and scheduling application.
Assess project requests ensuring that all information necessary for the successful completion of the project is supplied and accurate.
Serve as a point of contact for internal clients regarding process, work requests, scheduling, and issue resolution.
Ensure that requests align with firm policies and brand standards.
Contact internal client if additional information is required before routing to designers.
Estimate time required to complete each request. Manage internal client expectations, negotiating deadlines when necessary.
Assign resources to projects, based on skill sets and availability. Prioritize projects based on due dates and duration estimates.
Ensure clear communication of internal client requirements. Review project specifications and internal client expectations with leads and/or assigned CS professionals as necessary.
Monitor deadlines and ensure timely delivery.
Manage and prioritize projects and ensure timely completion of jobs sent to outside supplier for production.
Manage the transfer of documents, delivery of proofs, and delivery of final products.
Perform quality check on projects prior to submission for final production.
Coordinate final production with external vendor.
Build relationships with internal clients in all functions at all levels—regionally and/or nationally—and ensure effective delivery of services.
Work closely with other Creative Services Coordinators and Graphic Designers to share leading practices and implement new procedures, technology, and services.
Report directly to regional EMEA lead and overseas design leader.
Develop and run reports for management, this includes logging leave, sickness and general staff members' admin.
What we offer
Great opportunity for professional development.
Interesting and stable job in multinational company.
Open and friendly organizational culture.
Attractive salary.
Benefit package (Trainings, Private Health Insurance, Multisport, Language Classes).
About Deloitte
Deloitte is a variety of people, experience, industries and services we deliver in 150 countries of the world. It is an intellectual challenge, a good starting point for your career, and an excellent opportunity for continuous development and gaining valuable life experiences. What you only must do is to take the first step – press the apply button and send us your CV, go through all the stages of the recruitment process and sign a contract with us. Deloitte is simply your best choice.
About the team
CoRe Creative Services is a Global team of designers and project coordinators, working together to meet the graphic design needs of Deloitte professionals. CoRe Creative Services will ensure brand consistency, enhance speed-to-market, and drive operational efficiencies through global alignment of creative services professionals, process, and technology.
| | | |
| --- | --- | --- |
| | | |
| | | |