CRM Specialist EE
PANDORA Jewelry CEE Sp. z o.o.
więcej
CRM Specialist EE
Warszawa, mazowieckie

Specjalista

2019-01-23

Ważna jeszcze 1 dzień (do

2019-02-22)
Pracodawca ma prawo zakończyć rekrutację we wcześniejszym terminie.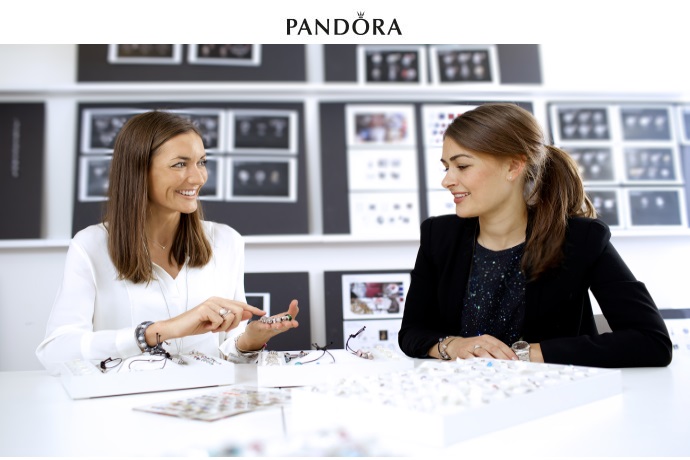 PANDORA znana jest na całym świecie z wysokiej jakości ręcznie wykańczanej biżuterii. Firma projektuje, produkuje i sprzedaje nowoczesną biżuterię w przystępnych cenach. PANDORA od lat inspiruje kobiety do wyrażania swojej indywidualności i osobistego stylu poprzez kobiecą biżuterię symbolizującą niezwykłe momenty życia i najważniejsze wartości.
Miejsce pracy: Warszawa

Job purpose
The CRM Specialist EE is responsible for maximizing customer retention and growing new customer acquisition through the use of email, SMS messaging and own web. The CRM Specialist is tasked with developing and maintaining email marketing program including executing all production, deployment, tracking and trigger communications and event campaigns. The role of this person is also to support overall digital marketing strategy implementation through dedicated digital activities for EE markets.
DUTIES AND RESPONSIBILITIES
Customer Data Base building, continuous assessment of the capacity and functionality of the current database and providing recommendations and solutions to meet the needs of the organization both currently and into the future is required
Coordinating all aspects of prospecting email and text messaging including planning, execution, analysis and growth
Ensuring email layout, design, and content are optimized for best results in all CRM campaigns
Coordination of CRM programs (planning and execution)
Coordinating execution through local agencies and local offices of email campaigns
Leveraging business intelligence tools (e.g. Adobe Campaign) to deliver standardized campaign success and customer retention reporting
Working with regional email marketing team to implement email marketing schedule that increases open rates and coordinate email campaign
Developing and executing promotional campaign segmentations and post-promotion analysis within CRM activities
Supporting E-commerce team, Brand Manager and Media Manager in selected current projects
QUALIFICATIONS
Min 3 years experience in marketing department including at least 1 year on CRM field
University degree preferably in Marketing, Business Administration
Very good knowledge of CRM tools (Adobe Campaign will be an asset)
Excellent knowledge of Excel and data manipulation
Very good English skills (written and spoken)
Ability to proofread and edit texts
Excellent communications skills
Ability to work with people in different cultures
WE OFFER
Unique opportunity to join an international fast growing company with premium, highly recognizable brand
Opportunity to gain multinational perspective and experience supporting through CRM activities of own operated markets within CEE region
Opportunity to develop yourself and grow through experience and training
Competitive salary and wide range of benefits (private medical, life insurance, employee pension plan, multisport program, language classes, modern office with Fruit Mondays and Wednesdays)
Administratorem Pana/Pani danych osobowych jest Pandora Jewelry Sp. z o. o. z siedzibą w Warszawie 02-146 przy ul. Komitetu Obrony Robotników 45B wpisanej do rejestru przedsiębiorców prowadzonego przez Sąd Rejonowy dla m. st. Warszawy w Warszawie, XII Wydział Gospodarczy Krajowego Rejestru Sądowego pod numerem KRS 0000324366 (dalej jako: "Spółka"). Kontakt do spółki w sprawach związanych z przetwarzaniem danych osobowych: [email protected]. Pana/Pani dane osobowe będą przetwarzane dla potrzeb niezbędnych do realizacji procesu rekrutacji na podstawie art. 221 ustawy z dnia 26 czerwca 1974 r. – Kodeks pracy. Spółka nie będzie przekazywała Pani/Pana danych osobowych do państw trzecich. Pana/Pani dane osobowe będą przechowywane przez okres 6 miesięcy. Ma Pan/Pani prawo do dostępu do swoich danych osobowych, ich sprostowania, usunięcia lub ograniczenia przetwarzania, wniesienia skargi do organu nadzorczego w zakresie ochrony danych osobowych. Podanie danych osobowych jest dobrowolne, ale niezbędne dla wzięcia udziału w procesie rekrutacji.