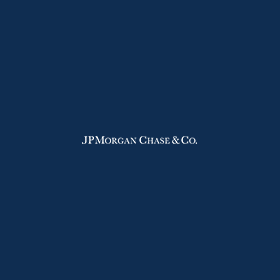 Cross Border and Commuter Tax Operations Analyst
J.P. Morgan Poland Services sp. z o.o.About the company
Your responsibilities
Partner with the HR Brexit team, UK and local payrolls to operationalise the new Brexit Commuting program, including working with the program team to help document policy decisions, payroll processes and communications and build out operational timelines for the full calendar year of deliverables

Manage and track the Brexit commuting population and the global Cross Border worker population. Work with the applicable program team on these complex arrangements. Includes on-boarding, maintenance, and off-boarding of employees inscope of these programs.

Support the operational deliveries for year-end processing

Coordinate the tax authorisation process with the Firm's approved tax vendor

Manage the end to end communications timetable for EMEA employees.

Presenting to employees as part of learning sessions providing guidance on how to update information and track travel.

Collate year end data for submission on behalf of JPMC to HMRC for regulatory reporting purposes.

Review and report on employee compliance with regards to the program (document and travel data completion)

Compile information from multiple data sources in order to reconcile employee information.

Manage large amounts of employee confidential data and generate customized reports. This includes collating all year end compensation data to be shared with tax providers.

Partner with the program team to respond to escalated employee queries

Responsible for data integrity by managing the various interfaces and data hand-offs that support the end-to-end global process

Assist the team further by evaluating processes to incorporate efficiencies and/or identify areas for improvement.

Provide additional hands on operational support for other HR operational processes supporting immigration and visa requirements.
Our requirements
3 – 4 years' experience working in a fast paced operations environment

Background in taxation and/or accounting would be an advantage

Intermediate to advanced data manipulation skills using Microsoft Excel; V-Look-Up, pivot tables, formulas experience is a must

Degree level preferred

Highly numerate; a problem solver with excellent analytical skills and strong attention to detail. An accountancy/tax related background would be advantageous

Strong organizational skills and ability to manage multiple competing projects

Excellent written and verbal communication skills and credibility with senior audiences

Self-starter with the ability to work independently in a fast-paced deadline driven environment

Strong customer service skills with the ability to handle and resolve employee data related issues.

Must be able to maintain a high degree of confidentiality

Highly numerate with a proven ability to quickly master a holistic understanding of complex programs, processes and procedures
This role forms part of the Corporate Global Employee Services HR Function, which supports all aspects of operational processes behind the employment life cycle for JPM employees, and will align under the Business Travel Tax team.
Role Objective:
To provide operational support on Brexit commuters and other key employee mobility initiatives (which may include Cross Border working, Business Travel, Visa/Work Permit compliance and other adhoc projects) with a particular focus on monthly and annual processes.
It is anticipated that as this is a relatively new function, the scope of the role will continue to evolve as legislation and the regulatory environment changes across the region, so incumbents must be comfortable to adapt, grow and be flexible within the role accordingly.
Role Summary:
The role will report to the Global Employee Services Team Lead locally, and will be responsible for supporting the full year cycle of deliveries relating to the tax calendar of each in scope country; coordinating the monthly tax withholding calculation process with local payroll teams, tracking employee compliance, document completion, and employee query management.
This is a challenging and varied role that requires the ability to communicate effectively to senior individuals, and key stakeholders in the process when required, both internally and externally. Whilst specific tax knowledge is not a pre-requisite for this role, having a strong numeric and analytical inclination and ability is essential to be able to contribute effectively partnering with the Commuter Tax Manager to define and resolve complex tax processing related operational matters.
The ability to act in a coordination role across various teams in different EMEA locations as well as 3rd party vendors, is critical for success, as are flexibility and solid time management skills to ensure multiple operational deadlines are met.