Deputy Regional Director for Central Europe
Ambasada Brytyjska
więcej
Deputy Regional Director for Central Europe
Warszawa, mazowieckie

Dyrektor/Prezes

23.01.2019
Pracodawca ma prawo zakończyć rekrutację we wcześniejszym terminie.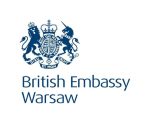 The British Government is an inclusive and diversity-friendly employer. We value difference, promote equality and challenge discrimination, enhancing our organisational capability. We welcome and encourage applications from people of all backgrounds. We do not discriminate on the basis of disability, race, colour, ethnicity, gender, religion, sexual orientation, age, veteran status or other category protected by law. We promote family-friendly flexible working opportunities, where operational and security needs allow.
Deputy Regional Director for Central Europe
(POL18.763)

The British Embassy in Poland is part of a world-wide network, representing British political, economic and consular interests overseas. The Department for International Trade (DIT) is seeking to appoint a Deputy Regional Director for Central Europe.
DIT is responsible for promoting British trade across the world. Her Britannic Majesty's Trade Commissioner leads DIT Europe. HMTC Europe manages teams in 32 markets, helping UK-based businesses to export to Europe and encouraging the best European businesses to invest in the UK. The Europe Central team covers 10 markets in Europe region, with 50 staff, 6 external partner organisations and an annual budget of £2.6 million.
The jobholder will work closely with the Regional Director for Europe Central to manage the team's budget and help operations run smoothly. Communication is an important role - making sure that each of the Europe Central teams is well connected with each other, the senior management team in the region (Ambassadors) and with the other teams in the Europe Region.
This is one Regional position advertised in 6 main countries: Bulgaria/Sofia; Czech Republic/Prague; Hungary/Budapest; Poland/Warsaw; Romania/Bucharest; and Slovakia/Bratislava, the successful candidate will be based in the location that he/she applied.
Main Duties and Responsibilities:
With Regional Director Europe Central, managing internal communications within the team and regional management structure. Ensuring all Central Europe stakeholders are kept up to date with developments in DIT, Europe Region and Europe Central;
Linking up DIT activities in Europe Central with FCO Prosperity and GREAT activities;
Managing Europe Central budget and monitoring performance within the region;
Under the direction of Chief Operating Officer (COO) Europe, support and monitoring the Europe Regional Budget and Performance processes (e.g. preparation of the bi-annual market performance discussions);
Regular updates to the Europe Region management team on performance issues and their implications;
Supporting Europe Central Regional Director in strategic planning, reviewing Europe Region policy papers and any trade policy-related tasks.
Fluency in English and Polish, both oral and written;
At least 5 years of management or commercial experience;
A college / university level degree in a relevant area or equivalent experience is preferred;
Strategic commercial and economic awareness;
Excellent team leadership skills and a record of delivering results
Ability to bring diverse teams together to work toward common goals;
Experience of budget and performance management;
Excellent communication skills;
Strong IT computer skills using Microsoft Word, Excel, PowerPoint, Office and Internet. Experience with Oracle systems and databases preferred.
Experience at working in a dispersed network and communicating across a virtual team;
Ability to influence colleagues and senior leadership.
Building Capability for All, Delivering Value for Money, Managing a Quality Service, Delivering at Pace
Fixed Term, Full-time, Temporary, Flexible working
Europe, Eastern Europe & Central Asia
This is a full-time position of 5 days (37.5 net per week) for a 17 months fixed-term contract.
The gross salary for this position is PLN 11,462 PLN gross per month. Working hours are flexible and staff are entitled to time-off-in-lieu for agreed extra hours worked. The annual leave entitlement is 20 or 26 days per year pro rata and the Embassy also enjoys a maximum of 14 Polish / UK public holidays per year.
Please note that staff members are responsible for paying any income tax required by the local law.
The successful candidate will be subject to the Polish references check and satisfactory completion of a probationary period of three months.
Candidates must have pre-existing right to live and work in Poland for the duration of the job offer in order to apply. The British Embassy does not sponsor work permits.
Staff recruited locally by the British Embassy in Warsaw are subject to Terms and Conditions of Service according to Polish employment law.
Visa / passport requirements: Must currently hold the independent right to live and work in Poland and be prepared to ensure that right remains throughout the scope of the contract.
Please note that the deadline for applications is 23:55 on the day mentioned in the above field "Application deadline".
We advise you to allow enough time to complete and submit your full application, since only applications completed and submitted before the deadline will be considered.
Please be aware that the deadline for submitting applications is considered to be the time zone for the country where the vacancy has arisen.
Please be aware that you will only be able to apply to vacancies for Local Staff roles with the British Government through this official tal.net site (operated by Oleeo). Jobs may be advertised on third party websites, however our adverts will always link back to the official tal.net site. If you complete and send an application through any other site, we will not receive it.
Please see our privacy notice, which outlines how the Foreign & Commonwealth Office processes personal data to recruit staff and for recruitment-related activities available under the link: https://www.gov.uk/government/publications/fco-privacy-notice-job-applicants-and-recruitment