Dev Ops Engineer
ADB Polska Sp. z o.o.
więcej
Dev Ops Engineer
Zielona Góra, lubuskie

Specjalista

08.06.2018
Pracodawca ma prawo zakończyć rekrutację we wcześniejszym terminie.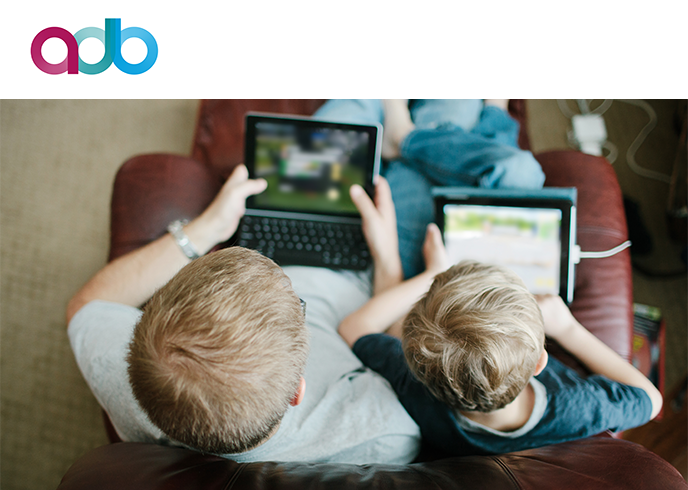 ADB is a one-stop shop offering innovative and high-quality full system solutions for content distributors, TV operators and property owners, who want to deliver best-in-class video, broadband and IoT services to their customers. ADB combines innovation, software and hardware expertise with user expectations to provide reliable and fully integrated products with a guarantee of on-time deployment and long-term support. The company is a valued partner of choice to service providers and operators around the globe. ADB's solutions empower the world's leading content distributors, Pay-TV and broadband operators.
ADB has a passionate and dedicated team of over 500 people, including an almost 400 strong engineering team. The company is headquartered in Geneva, Switzerland and has offices throughout Europe, Asia and North America.
Dev Ops Engineer
Miejsce pracy: Zielona Góra

We are looking for a DevOps engineer to join our technical operations team. You will become a member of the team developing innovative solutions in digital TV field and will cooperate with international group of experts on devices development, software development and data processing.
Tasks & responsibilities:
Setup and provision environments for our Development Pipeline
Setup virtual machines and docker containers
Close cooperation with teams of software developers, architects and product managers
Creating technical documentation (documenting software interfaces)
Ideal candidates shall demonstrate:
2+ years of experience in Linux system administration with good knowledge of networking
Development experience; basic understanding of Java and Maven is required; familiarity with REST paradigm is a plus
A mindset geared towards security and automation
Knowledge of AWS stack (just to name the most important: EC2, Route53, S3, VPC)
Knowledge of automation tools such as Puppet, Ansible, Saltstack
Knowledge and experience of Docker, VMWare, OPenShift, Kubernetes
Experience in creation of Docker images and application containerization
Experience with Continuous Integration and Deployment (Jenkins as a plus)
Experience with working in an Agile environment
Experience in monitoring tools (zabbix, nagios, grafana)
But as there are no ideal candidates - if you would like to try & test yourself - apply!
Whole process takes just one meeting! (could be a Skype meeting additionally)
We offer:
Comfortable working conditions
Attractive remuneration
Private medical care - Luxmed
Trainings and development
Lessons of English during work
Subsidized sports club membership - Multisport
Work in the environment of outstanding specialists
Group insurance scheme
Social activities
Please Apply at:
W związku wejściem w życie europejskiego prawa dotyczącego ochrony danych (rozporządzenie (UE) 2016/679, Rozporządzenie o Ochronie Danych Osobowych), potrzebujemy Twojej zgody na przetwarzanie Twoich danych osobowych w celach rekrutacyjnych. Zasady przetwarzania danych osobowych przez ADB są dostępne i opisane szczegółowo w Polityce prywatności (
Privacy Policy
), do której można uzyskać dostęp w dowolnym momencie. Pamiętaj, że nie będziemy w stanie rozpatrzyć Twojej aplikacji, jeśli nie otrzymamy Twojej zgody.
Poprzez podesłanie mojego CV oraz udostępnienie moich danych osobowych firmie ADB Polska Sp. z o.o. wyrażam/am zgodę na przetwarzanie moich danych osobowych w ramach obecnego procesu rekrutacyjnego oraz na udział w potencjalnych procesach rekrutacyjnych w przyszłości.
Wiem, że mam prawo w każdej chwili cofnąć zgodę na przetwarzanie moich danych osobowych poprzez kontakt z ADB pod adresem
[email protected]
W przypadku odstąpienia, niniejsza deklaracja zgody przestaje obowiązywać natychmiast.