Development Manager Shared Services
StepStone Services Sp. z o.o.
więcej
Development Manager Shared Services
Warszawa, mazowieckie

pokaż mapę

Kierownik

05.09.2018
Pracodawca ma prawo zakończyć rekrutację we wcześniejszym terminie.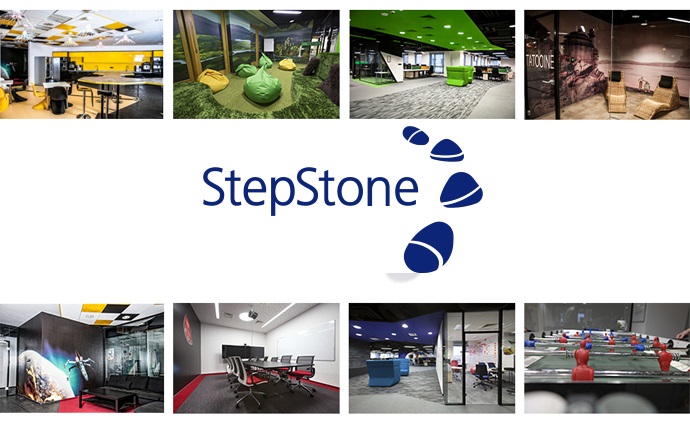 Founded in 1996, StepStone is one of the most successful online job boards in Europe today. With over 24,9 million visits and more than 290.000 job listings each month, we operate some of the most powerful online job portals in the European market. Our goal is always to create perfect matches – help companies find just the right employees, and present candidates just the offers they are looking for. All the software that runs our websites is developed in-house.
Development Manager Shared Services
The Development Manager Shared Services is responsible for all activities in the StepStone Continental Europe development organization pertaining to Infrastructure (cloud and data center), Release Management, Quality Assurance Automation, Systems Monitoring, the Atlassian tool suite and the database landscape.
The main task of this role is to ensure that our customers are able to use our products reliably. To do so this role needs to ensure that nearly 20 development teams are able to work and produce software efficiently, that development related output is released into production in a safe and reliable fashion and maintain the StepStone platform.
The ideal candidate will have strong focus on predictability and quality.
We are looking for drivers with a strong sense and understanding for the requirements of our colleagues in business.
We are seeking pragmatic leaders who will take charge and enable our agile development organization to deliver the products the business needs.
The goal is not to build theoretical constructs of picture perfect infrastructure and processes, but to solve problems and contribute substantially to running our business.
The role is situated in Warsaw, reports to the Development Director and interacts with the Development Managers for Candidate and Recruiter Services in Poland and Belgium.
This is an international role and will require about 30% travel
Responsibilities:
Work with Shared Serivces teams and team leads by ensuring common understanding of goals, providing consistent vision binding together horizontal functions, translating high level goals into short- and long-term targets, giving feedback on performance and behavior, leading teams through organizational changes
Interact with senior management and the direct manager by keeping stakeholders informed, defending business cases in front of management by preparing case studies with several possible approaches and provide reasoning why the particular recommendation is being made, providing feedback to key players in organization, advocating for teams on organizational level
Cooperate with Development Managers and the Development Director in shaping company culture by, for example, encouraging best practice, reinforcing good behaviors
Developing the leadership team of Shared Services
Assuring Shared Services' productivity and effective usage of available resources by, for example, identifying and correcting delivery or operational issues
Planning budget and monitor them
Drive forward infrastructure and process improvement, consolidate vision for infrastructure shape (in cooperation with Architecture Team)
Facilitating cooperation between Shared Services and development teams
Implementing IT strategy
Managing escalations
High level recruitment management
Keeping churn of key personnel on low level (by direct actions and by support of Team Leads)
Management skills and experience:
Proven track record of team management (leading and growing leadership team, direct work with team members if needed)
Verified ability of building organizational culture & structure
Ability to control and resolve complex issues (such as leading incident task force, facilitate resolution of conflicts between teams)
Ability to shape vision and mission for area of responsibility stakeholders & sponsors management capabilities
Experience in working in agile environments and Kaizen
Ability to manage relationships with external providers (finding best providers, negotiations etc.)
Budget planning and tracking experience
Experience in managing teams providing service to customers within organization ("support teams")
Technical Background
General knowledge and understanding of:
Operating infrastructure in a cloud environment (like scaling, performance constrains, deployment strategies, assuring resilience) – AWS experience and certifications would be the best, Azure or GCP experience would be helpful
Software delivery and deployment topics (CI/CD, version control, build tools etc.) – Bamboo or Jenkins & concept of deployment pipelines, GIT, SonarCube, Gerrit or Crucible
Web applications & services work (concepts related to application servers, containerization, SOA architecture) – LAMP knowhow would be the best, Kubernetes for containerization
Application monitoring and performance tuning – technically experience with ELK/Graphite/Grafana stack, APM software like AppDynamics, Dynatrace, New Relic or similar would be a plus
Quality assurance and how it is applied in SDLC
Operation of databases (infrastructure aspect in the first place – securing availability, stability and capacity) – general SQL knowledge (MSSQL preferable, but MySQL or Postgres could also be enough), basic Windows server knowhow
Mindset of applying automation if given task is done more than twice
WE OFFER



SCRUM
Full-time employment contract
Medical insurance with dental care



Life insurance
MultiBenefit – you choose what you want
International environment



Training and conferences
Everyday fresh fruits
Integration events



Gifts
English lessons
Technological variety



Referral Program
Quarterly bonuses
Competitive salary package


Challenging work on complex web applications
Game room
Please send your resume by clicking "Apply" button.

Klikając w przycisk "Aplikuj", "Aplikuj teraz" zgadzasz się na przetwarzanie przez StepStone Services Sp. z o.o. Twoich danych osobowych zawartych w zgłoszeniu rekrutacyjnym w celu prowadzenia rekrutacji na stanowisko wskazane w ogłoszeniu. Administratorem podanych przez Ciebie danych osobowych jest StepStone Services Sp. z o.o. z siedzibą w Warszawie (ul. Domaniewska 50, 02-672 ). Podane dane osobowe będą przetwarzane wyłącznie w celu realizacji obecnego procesu rekrutacyjnego oraz – w przypadku wyrażenia dodatkowej zgody – w celu przyszłych procesów rekrutacyjnych.
Dane będą przechowywane przez okres 1 roku po zakończeniu rekrutacji lub do czasu wycofania zgody w przypadku zainteresowania również przyszłymi rekrutacjami.
Podstawą przetwarzania danych osobowych jest dobrowolnie wyrażona przez Pana/Panią zgoda (art. 6 ust. 1 lit. a RODO), która może być w każdym czasie wycofana (przy czym nie wpływa to na wcześniejszą zgodność z prawem przetwarzania danych), a także prawnie uzasadniony interes administratora (np. obrona ewentualnych roszczeń – art. 6 ust. 1 lit. f RODO).
W każdym czasie przysługuje Panu / Pani prawo dostępu do treści danych, prawo ich sprostowania, prawo usunięcia danych, prawo do ograniczenia przetwarzania, prawo do wniesienia sprzeciwu oraz prawo do przenoszenia danych. Oświadczenia w zakresie realizacji praw prosimy składać na adres e-mail: [email protected]
Odbiorcami Pana/Pani danych osobowych są obsługujące administratora podmioty w zakresie hostingu oraz dostawca systemu rekrutacyjnego. Szczegółpwe pytania w zakresie przetwarzania danych osobowych przez StepStone Services Sp. z o.o. prosimy kierować do Inspektora Ochrony Danych na adres: [email protected]