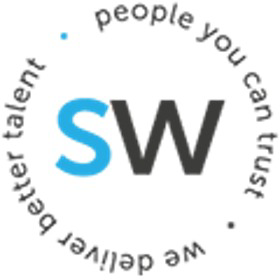 contract of employment
12 000‐
23 000 zł
gross / mth.
B2B contract
12 000‐
17 000 zł
net (+ VAT) / mth.

Rekrutacja zdalna
To wyróżnienie ofert oznacza, że cały proces rekrutacyjny jest prowadzony zdalnie.
Dowiedz się więcej

Ważna jeszcze miesiąc

do: 21 cze 2020

contract of employment, B2B contract

specialist (Mid / Regular), senior specialist (Senior)
Technologies we use
Expected
Kubernetes

Docker

Windows

Linux

Go

Python

Java

AWS

Azure

GCP

Jenkins

TeamCity

Bash

Agile

Cloud
About the project
We are SmartWays – we help people grow and make good career decisions. We are specialized in IT recruitment and encourage you to join our IT Talent Community!
We work with international companies across EMEA to drive their business outcomes with the best-in-class IT people. People who use their intelligence and passion to inspire their teammates and make an impact on our customers are highly valued by us. Please read this carefully to find out if this offer is for You.
Your responsibilities
Providing expertise in DevOps solution delivery and strategy, including solution architecture and best practices

Designing patterns and refactoring concepts

Coding and testing various Kubernetes and AWS resources and services that comply with Security and Network requirements

Working on performance tuning and optimization, bottleneck problems analysis

Developing cloud adoption plans, cloud application design, cloud management and monitoring across enterprise

Working closely with Dev team
Our requirements
3+ years of work experience in IT, preferably as a Software Engineer

Solid knowledge about how to build platform software using Kubernetes, Docker, Cloud-native technologies;

Strong familiarity with Windows/Linux system administration, with the ability to program using Go, Python, Java or equivalent

Cloud technologies (AWS/Azure/GCP)

Good knowledge of Jenkins, TeamCity

Experience in writing automation scripts, using Bash

Agile, systematic problem-solving approach :)

Excellent verbal and written communication skills in English (min. B2)
Optional
Familiarity within software development frameworks, DevOps tools and configuration management tools, such as: SCM - Git, GitHub, GitLab, Bamboo and CM -Puppet, Chef, UrbanCode Build
This is how we organize our work
This is how we work
in house
at the client's site
you develop several projects simultaneously
you can change the project
you have influence on the choice of tools and technologies
you have influence on the technological solutions applied
you have influence on the product
you develop the code "from scratch"
you focus on product development
agile
scrum
Team members
backend developer
frontend developer
technical leader
architect
devOps
automated test programmer
support
scrum master
business analyst
This is how we work on a project
code review

design patterns

pair programming

TDD

Continuous Deployment

Continuous Integration

DevOps
documentation

issue tracking tools

functional tests

integration tests

test automation

unit tests
Development opportunities we offer
conferences in Poland

development budget

external training

industry-specific e-learning platforms

intracompany training

soft skills training
space for experimenting

substantive support from technological leaders

support of IT events

technical knowledge exchange within the company

the company supports open source projects

time for development of your ideas
What we offer
Once joining our team, you can expect to work in small teams dispersed around the world, have a chance to
design your career path (migration option between projects), have flexibility on working hours, possibility to
work remotely and travel around the world (if that is your preference).
Benefits

sharing the costs of sports activities

private medical care

sharing the costs of foreign language classes

sharing the costs of professional training & courses

life insurance

remote work opportunities

flexible working time

fruits

corporate products and services at discounted prices

integration events

coffee / tea

drinks

parking space for employees

leisure zone

sharing the costs of tickets to the movies, theater

employee referral program

opportunity to obtain permits and licenses