DevOps Engineer - Local Center of Excellence
ING Tech Poland
więcej
DevOps Engineer - Local Center of Excellence
Katowice, śląskie

Specjalista

01.06.2019
Pracodawca ma prawo zakończyć rekrutację we wcześniejszym terminie.
DevOps Engineer - Local Center of Excellence

Workplace: Katowice
Numer referencyjny:/MB/GST/IAM/IAMBE/LCOE/KK6305

Must have:
Programming/scripting skills – PowerShell, Python
Knowledge of Linux issues
Knowledge of processes related to Identity and Access Management
Knowledge of issues in the field of database management
Good knowledge of Excel
Nice to have:
Very good communication skills in English
Knowledge about Agile/SCRUM
How we work
There has never been a more interesting time to work at ING. We're on a journey that is centered around our customers, powered by technology and driven by smart, determined people. All working to empower our customers to stay a step ahead in life and in business. Something we are very proud of and something we want you to be a part of!


Would you like to work for a bank where honesty and responsibility are valued?


Are sustainability, caring for others and thinking ahead part of your DNA?


Do you want to make the difference for our customers thanks to our agile way of working?


(click on link to see the video https://www.youtube.com/watch?v=uXg6hG6FrG0)


Then read what comes because ING might very well become your future employer.


As a department, we work on delivering worldclass Identity and Access Management services for ING Globally. As a squad, we continually look for improvement of the provided IAMaaS services, for which we work in close collaboration with the other squads, our colleagues in the Netherlands and the rest of the world. As a Local Center of Excellence Engineer you will help design our future Identity and Access Management processes, optimize existing ones, implement the new solution in cooperation with the Architecture Team and based on your skills, develop the automation techniques
contract of employment
type of contract
Konduktorska 35, Katowice
this is the location of our office
Scope of duties
50%
-Ability to translate new ideas into concerte global solutions
20%
-Participation in the design of process automation
20%
- Working with teams and clients
10%
- Preparation of audit evidence
Other requirements
Commitment, accuracy, independence, ability and willingness to learn quickly
Good organization of work, communication skills, teamwork skills
Ability to quickly assimilate concepts related to the relationships between various systems
W ING Tech Poland dbamy o: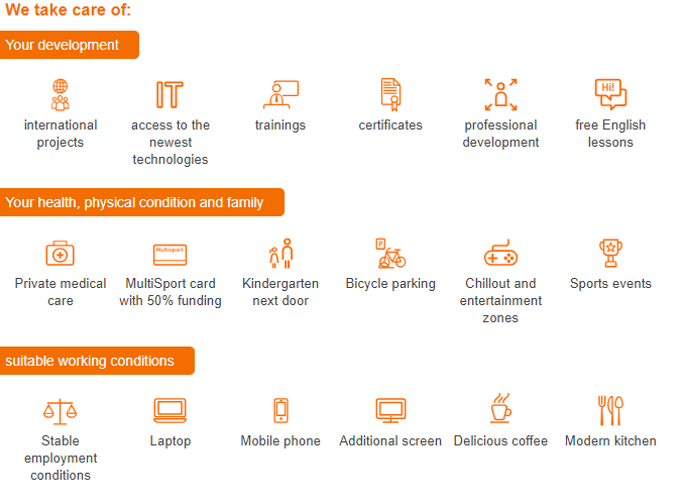 Recrutment assistance: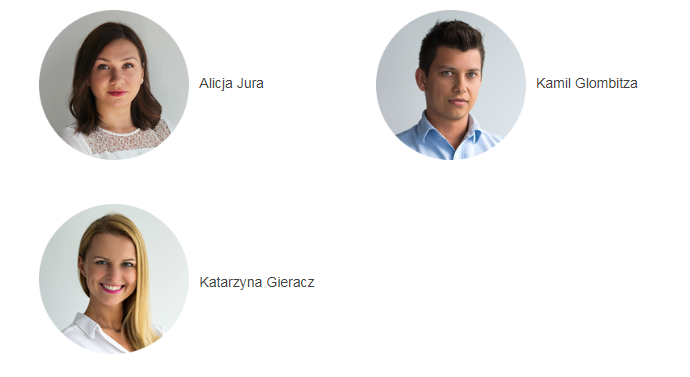 Prosimy o przesłanie CV wraz z dołączoną zgodą na przetwarzanie danych osobowych oraz z podanym numerem referencyjnym
/MB/GST/IAM/IAMBE/LCOE/KK6305
w temacie e-maila, za pomocą przycisku:

Uprzejmie informujemy, iż skontaktujemy się z wybranymi kandydatami.


Wyrażam zgodę na przetwarzanie moich danych osobowych przez ING Business Shared Services B.V. sp. z o.o. Oddział w Polsce z siedzibą w Katowicach, w celu przeprowadzenia procesu niniejszej rekrutacji zgodnie z Rozporządzeniem Parlamentu Europejskiego i Rady (UE) 2016/679 z dnia 27 kwietnia 2016 r. w sprawie ochrony osób fizycznych w związku z przetwarzaniem danych osobowych i w sprawie swobodnego przepływu takich danych oraz uchylenia dyrektywy 95/46/WE (RODO).
Wyrażam zgodę na przetwarzanie podanych przeze mnie dobrowolnie danych osobowych, które wykraczają poza katalog danych, jakich Pracodawca może ode mnie żądać na podstawie art.22(1) §1 Kodeksu Pracy.
Zostałam/em poinformowana/y, że mam możliwość odwołania udzielonej zgody w dowolnym czasie.
Jeżeli w przyszłości, chciałbyś/chciałabyś brać udział w innych rekrutacjach prowadzonych przez ING Business Shared Services B.V. sp. z o.o. Oddział w Polsce z siedzibą w Katowicach, potrzebujemy Twojej dodatkowej zgody:
Wyrażam zgodę na przetwarzanie moich danych osobowych na potrzeby przeprowadzenia przyszłych rekrutacji.
W przypadku wyrażenia zgody na przetwarzanie Państwa danych osobowych na potrzeby przyszłych rekrutacji informujemy, że będą one wykorzystywane przez okres 2 lat.