Klikając w przycisk "Aplikuj", "Aplikuj teraz" lub w inny sposób wysyłając zgłoszenie rekrutacyjne do TISA LAB SP. Z O.O. z siedzibą w: Powstańców Śląskich 7a, 53-332 Wrocław (Pracodawca - administrator danych), zgadzasz się na przetwarzanie przez Pracodawcę Twoich danych osobowych zawartych w zgłoszeniu rekrutacyjnym, w celu prowadzenia rekrutacji na stanowisko wskazane w ogłoszeniu. W każdym czasie możesz cofnąć zgodę kontaktując się z nami pod adresem e-mail:
[email protected]
Pełną informację odnośnie przetwarzania Twoich danych osobowych znajdziesz 
Oferta z szybkim aplikowaniem
Na oferty z aktywnym "Aplikuj szybko" zaaplikujesz jednym kliknięciem. Korzystają one z danych używanych przez Ciebie przy ostatnim aplikowaniu. Jeśli jeszcze tego nie robiłaś/eś, nie przejmuj się. Za pierwszym razem trafisz na pełny formularz aplikowania.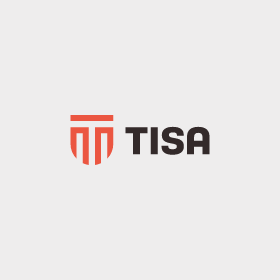 13 000‐
18 000 zł
net (+ VAT) / mth.
Warszawa

Warszawa, Masovian

Valid for 4 days

until: 16 May 2021

specialist (Mid / Regular)
Your responsibilities
Be accountable for the building of a program or project, the technological choices in the projects in terms of software and infrastructure architectures

Collaborate with other professionals to determine functional and non-functional requirements for a new system

Use tools and methodologies to create representations for functions of a desired product

Develop high-level product specifications with attention to system integration and feasibility

Define all aspects of development from appropriate technology and workflow to coding standards

Provide technical guidance and coaching to developers and engineers

Ensure that software meets all requirements of quality, security, modifiability, extensibility etc.

Provide business analysis to ensure that product owners' requirements are clearly understood

Provide advice in the technical/operational domain of specialization
Our requirements
Deep understanding of Cloud architecture and application deployment

Strong knowledge of Azure

Extensive knowledge of digital asset management standards and best practices for asset preparation, metadata creation and application and the access, delivery, storage and preservation of assets

Experience from the TV or online video or streaming industry

Understanding of Video codec, streaming protocols and networks

Strong knowledge and experience on Application Lifecycle Management

Understanding/designing complex system architecture

Experience in software development or DevOps

Demonstrating experience with Asset Management tools and systems

Proven experience with the Cloud platforms offering

Understanding of software quality assurance principles

Outstanding communication and presentation abilities, ability to deal with internal and external stakeholders
What we offer
Work on projects close to the latest technologies

Independence and freedom in the implementation of tasks and goals

Exchange of knowledge and experience as part of internal communication

Relaxed and comfortable work atmosphere
Multisport card

Medical care

Remote work with possibility to work from our offices in Wroclaw and Warsaw
TISA Group
We are a company with projects in the sports (mainly football) industry. You will be participating in creating products, working with designers and programmers.
We are looking for an experienced Infrastructure Solution Architect to make intuitive and high-level decisions on digital solutions development for companies in the sports industry. You will see the big picture and create architectural approaches for software and infrastructure design and implementation to guide the development team.
You must be an experienced hands-on Integration Engineer as well as an integration team leader, with great international skills, analytical mind and get things done attitude. You will be working with developers, PMs, contractors and end-customers in order to create, implement and install our solution.
Scroll to the company's profile