Please include the following sentence in your application documents: "I agree to the processing of my personal data contained in the application documents (CV, cover letter, references, etc.) for the purposes of current and future recruitment processes conducted by SEAM Group Europe Sp. z o.o. with its business office in Warsaw." If you do not add the above sentence to your application documents, your application will be used only for the purposes of current recruitment and we will not be able to use your data in future recruitment processes. SEAM Group Europe sp. z o.o. is the administrator, i.e. the entity deciding how your personal data will be used. The purpose of processing your personal data is to conduct recruitment process for the offered position, including the assessment and verification of your qualifications, ability and skills to work in the offered position and the selection of candidates. You have the right to access, rectify or delete your personal data, the right to limit the processing, the right to transfer data and the right to withdraw your permission at any time.
Oferta z szybkim aplikowaniem
Na oferty z aktywnym "Aplikuj szybko" zaaplikujesz jednym kliknięciem. Korzystają one z danych używanych przez Ciebie przy ostatnim aplikowaniu. Jeśli jeszcze tego nie robiłaś/eś, nie przejmuj się. Za pierwszym razem trafisz na pełny formularz aplikowania.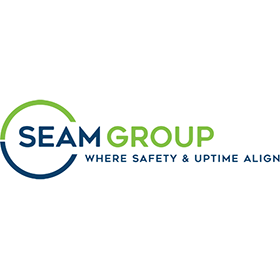 Digital Marketing Specialist
SEAM GROUP EUROPE SPÓŁKA Z OGRANICZONĄ ODPOWIEDZIALNOŚCIĄAbout the company
Warmian-Mazurian

Warmian-Mazurian

Valid for 3 days

until: 08 May 2021

contract of employment, B2B contract

specialist (Mid / Regular), junior specialist (Junior)
Your responsibilities
Design digital media campaigns aligned with business goals

Lead the strategy and execution of the SEAM Group social media program

Assist in managing the content on the SEAM Group website

Manage regional tradeshows

Plan and execute regional user groups and customer events

Translate digital sales content / sales sell sheets

Liaise with Sales and Product development teams to ensure brand consistency

Suggest and implement direct marketing methods to increase profitability

Stay up to date with digital media developments

Build and maintain positive work relationships with management, staff members, and external contacts

Perform other duties and projects as assigned
Our requirements
A creative spirit with a desire to craft unique and attention-grabbing messages

Experience with websites and WordPress required

Excellent analytical and project management skills

Ability to multitask and perform under tight deadlines

Strong verbal and written communication skills in both Polish and English (other European languages a plus)

Experience with social media tools (Twitter, etc.) required

Experience with Salesforce and Pardot required

Working knowledge of web analytics tools such as Google Analytics or WebTrends

Experience in market analysis and tactics such as integrated marketing campaigns

BSc/BA in Marketing, Communications, Business, or similar field (required)

Minimum two (2) years of experience in a similar role

Ability to sit for extended periods of time and to move intermittently throughout the workday

Excellent communication skills (written, speaking, and listening), including the ability to read, write, and speak English and Polish.

Ability to perform focused work with close attention to detail

Ability to interact with others, both in person and through phone, e-mail, and written correspondence
Optional
Graphic design

Knowledge of consulting services marketing
What we offer
This is a remote work from home role and we're open to U.S. or Poland candidates.
Benefits

private medical care

sharing the costs of foreign language classes

sharing the costs of professional training & courses

life insurance

remote work opportunities

flexible working time
SEAM GROUP EUROPE SPÓŁKA Z OGRANICZONĄ ODPOWIEDZIALNOŚCIĄ
SEAM Group is growing internationally! We are seeking a Digital Marketing Specialist - Europe to lead our marketing efforts using new media and digital tools.
As our Digital Marketing Specialist - Europe, you will creatively handle various online marketing tools, like the SEAM Group website, webinars, blogs, social media sites, etc. Ultimately, the Digital Marketing Specialist is responsible for promoting SEAM Group brand and increasing our current and potential client engagement.
Scroll to the company's profile