eCommerce Strategist
Saatchi & Saatchi IS Sp. z o.o.
więcej
eCommerce Strategist
Warszawa, mazowieckie

Specjalista

23.01.2019
Pracodawca ma prawo zakończyć rekrutację we wcześniejszym terminie.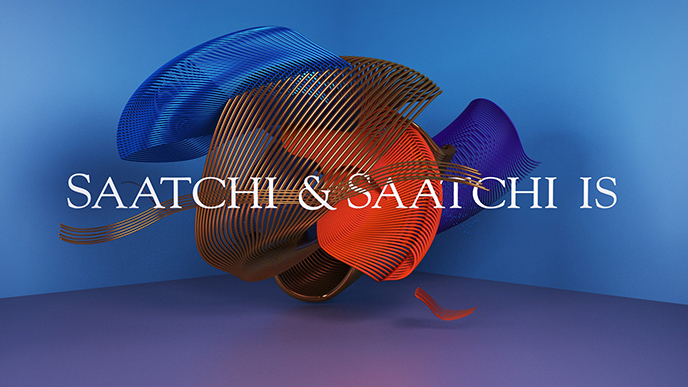 Currently We are looking for:
eCommerce Strategist
Workplace: Warszawa

Saatchi & Saatchi IS (Saatchi & Saatchi Interactive Solutions)
Saatchi & Saatchi Poland is an integrated advertising agency combining full service with digital and top new media shop competencies, placing a particular focus on the eCommerce channel (Global eCommerce Center of Excellence within the Saatchi & Saatchi network). One of the largest creative agencies in Poland, awarded in the country and abroad.
The Agency of the Year by KTR 2017 and Effie 2017 and 2018. The Bronze Lion winner at the 2016 Cannes Lions Festival of Creativity, one of the Top 3 most effective agencies in Poland (according to Effie 2016), one of the Top 2 most innovative agencies in Poland (Innovation AD #Award 2016), named the Success of the Year 2016 (according to Press magazine) and the Export Good of the Year (according to MMP magazine).
As eCommerce Strategist you will respond to clients' briefs and unspoken needs, by stating hypotheses and conducting a research to verify them. You are able to craft recommendations for eCommerce presence of agency's clients, and on your own. If asked "what interests you most: shopper's decision tree or algorithm of retailer's search engine" you answer: "Both!" and immediately start to figuring out how they relate to each other, that role is definitely for you.
To do succeed and enjoy in this role, we believe you are:
Self – starting and inquisitive
Capable of thinking analytically and in a structured way
Not afraid of analytics and statistics
Like to ask "Why?" and "What for?"
Know how to pose a hypothesis and how to defend your thesis with researched arguments
Like to learn and share your knowledge and take great care of expressing your story in precise, concise and understandable way
Moreover we believe you should have:
2 -4 years of experience in eCommerce or digital related environment (agency, service provider, e-store)
Knowledge of strategic frameworks and capability of using them to craft strategic recommendation
Knowledge of E-commerce KPIs and their usage
Understanding of how shopper drivers should influence drive in-store activities and form experiences
Understanding of basic concepts of marketing and sales. Think consumer decision journey, brand positioning, shopping mission, ROI, conversion, price elasticity.
Have knowledge of User Experience and Information Architecture design principles.
Basic knowledge of web technologies. You know what html and JS are responsible for and you know the difference between pixel and tag.
Fluency in spoken and written English (that is a MUST)
Fluency in Powerpoint (that is also a MUST)
What you will do ?
Use internal agency methodologies, frameworks and tools to gather and analyse shopper, market and competitive data
Define data gathering/analytics projects, work with Insights and Analytics team through them and use insights to plan E-commerce strategies
Craft E-commerce content recommendations and plan communication for Global Brands on category and brand levels, in many different markets/ geographies
Analyse inherent markeplaces/ e-retailers functionalities and services and advice how to use them to optimize relevant KPIs on the path to purchase
Work with Insights and Analytics team on development of agency tools
Create global Playbooks and Manuals for Global brands
Closely cooperate with E-commerce Design and other divisions, to make your recommendations implemented
Present your findings and strategic recommendations in front of the client
Take part in pitches and tenders to win new clients and accounts (we have some experience in this)
It would be great, if additionally you:
Are fluent in more than one language (not necesarilly European one)
Have experience in planning, setting and optimizing performance campaigns (especially on Amazon or othe marketplace)
Have some experience in consumer or shopper research
What do we offer?
International environment and the access to the latest e-commerce know-how
Professional development in the renowned and constantly growing company with the best experts in the industry
Stable employment and collaboration based on a direct feedback that allows you to grow in harmony, overcome difficulties, stay yourself and spread your wings
90 minutes per week to learn on our internal e-learning platform
Company tool to manage your career path
Shorter working day on Fridays :)