Authorization current process: I hereby authorize the processing of my personal data included in my job application for the needs of current recruitment processes at AppUnite sp. z o.o. (in accordance with the General Data Protection Regulation (EU) 2016/679 of 27.04.2018 on the protection of natural persons with regard to the processing of personal data and on the free movement of such data, as well as repealing Directive 95/46/EC (Data Protection Directive)).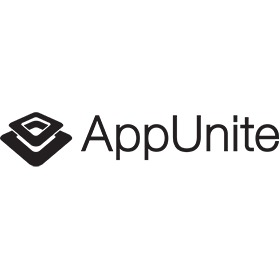 Elixir Fullstack Developer
7 000‐
12 000 zł
net (+ VAT) / mth.

Rekrutacja zdalna
To wyróżnienie ofert oznacza, że cały proces rekrutacyjny jest prowadzony zdalnie.
Dowiedz się więcej

Ważna jeszcze 2 miesiące

do: 24 lip 2020

specialist (Mid / Regular)
Your responsibilities
Getting familiar with the problem domain and proposing solutions to business problems

Implementing new functionalities end-to-end. Starting from chosen datastore, to user interface

Using technological advantage on clients behalf

Communicating with the team and the client on a daily basis

Doing regular peer code review

Constantly learning and improving your "soft" and technical skills

Sharing knowledge with your direct team, the whole company, and wider community

Writing good-quality and well-tested code

Maintaining existing code (there's no "legacy code", there's only "code that's useful enough to still be around")
Our requirements
Experience in crafting server-side apps, using the MVC pattern or something similar. (At least two serious projects you can tell us about)

Being familiar with Elixir language and ecosystem

Ability to program delightful and maintainable user interfaces with Phoenix framework. Being able to augment user experience with real-time communication.

Solid understanding of how web applications work

Decent knowledge of HTML and CSS, preferably with SASS

Get the things done approach, having a good sense of ownership

Being a team player, with strong communication skills
This is how we organize our work
This is how we work
you focus on a single project at a time
you can change the project
you have influence on the choice of tools and technologies
you have influence on the technological solutions applied
you have influence on the product
you focus on product development
you focus on code maintenance
agile
scrum
Team members
backend developer
frontend developer
mobile developer
technical leader
manual tester
product owner
UI designer
UX designer
This is how we work on a project
code review

design patterns

BDD

pair programming

TDD

architect / technical leader support

Continuous Deployment

Continuous Integration

DevOps
active monitoring

issue tracking tools

technical debt management

functional tests

integration tests

performance tests

regression tests

test automation

unit tests
Development opportunities we offer
assistance in preparation to public speeches

conferences abroad

conferences in Poland

development budget

external training

industry-specific e-learning platforms

intracompany training
mentoring

space for experimenting

substantive support from technological leaders

support of IT events

technical knowledge exchange within the company

time for development of your ideas
Benefits

private medical care

sharing the costs of foreign language classes

sharing the costs of professional training & courses

life insurance

remote work opportunities

flexible working time

integration events

corporate sports team

computer available for private use

corporate library

no dress code

video games at work

coffee / tea

drinks

leisure zone

holiday funds

birthday celebration

charity initiatives

family picnics
AppUnite
At AppUnite, our goal is to always create the best product for our client. As a developer, your job is to solve real business problems by proposing and implementing the best technical solutions possible.
Przewiń do profilu firmy