EMEIA - BID Assurance Assistant
Fujitsu Technology Solutions Sp. z o.o.
więcej
EMEIA - BID Assurance Assistant
Łódź, łódzkie

pokaż mapę

Asystent

10.01.2019
Pracodawca ma prawo zakończyć rekrutację we wcześniejszym terminie.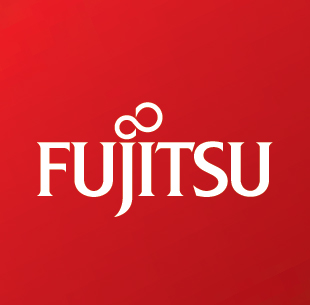 Fujitsu is the leading Japanese information and communication technology (ICT) company, offering a full range of technology products, solutions, and services. Fujitsu Global Delivery Center Poland employs specialists within six business lines: Research & Development and Business Application Services, Remote Infrastructure Management, BPO, Service Management, Service Desk and EMEIA Finance and Supply Chain Services. We invite to our team programmers, IT specialists, administrators and IT engineers, candidates interested in career in IT, accounting and finance specialists, linguists and customer service professionals.
EMEIA -
BID Assurance Assistant

About the job
Are you an exceptional Assistant with fluent English? Maybe you also speak Spanish?
Fujitsu are looking for an experienced assistant to provide support to our EMEIA Assurance operations and senior management team. Based in Lodz, you will work independently providing a remote assistance service around the assurance and governance of new bids.
Role Purpose
The role holder will provide remote administrative support as members of EMEIA Assurance. This presents a great opportunity for an individual who can work independently, is responsive, and enjoys working with senior managers to enable them be fully effective and efficient.
You will be able to demonstrate experience in:
Diary Management and organizing and facilitating meetings & appointments for senior leadership team across Europe
Ensure meeting documentation is stored using the relevant tools
Ensuring all reviews have the quorum attendees represented
Attending and performing the note secretary role at meetings, ensuring precise and accurate actions and minutes are taken at these high visibility meetings
Ensuring the actions and minutes from these meetings are distributed in a timely manner and as per the process
Ensuring appropriate approvals from the relevant person/people in the Business are gained prior to moving or cancelling a meeting
Taking notes of meetings (not full minutes, but key points and actions)
Monitoring status of actions for conditional authorizations
Acting as a point of contact for all queries, only escalating queries where needed with your recommended solution
Ensuring the mailboxes are managed in a way that ensures timely responses to e-mails and shows consideration to colleagues who share the mailboxes
Organizing and prioritizing requirements
Ensuring continuous improvement and enhancement of review scheduling activities
Requirements
Key Skills Required:
Fluent English
Spanish language skills is an advantage
Discretion and trustworthiness: you will often be party to confidential information
Flexibility and adaptability
Good oral and written communication skills
Strong administrative skills and the ability to multitask
The ability to be pro-active and take the initiative
Tact and diplomacy
A knowledge of standard software packages (Outlook, Excel, Word)
Good teamwork
What we offer:
Stimulating environment offering ongoing learning opportunities
Culture of innovation and inspiration
Market leading salary and generous benefits
Creative, diverse and inclusive working environment
Providing a service to several managers and teams you will be required to demonstrate discretion, alongside the ability to multi-task and communicate at all levels. This is a great opportunity to join our expanding business services function in Lodz. Interested? Just apply!
Why Fujitsu ?

Opportunities to build a successful career path

Flexibility - we are open to dialogue– many positions allow working part time or home office

Internal and external training

Attractive salary

Great atmosphere and a chance to work with inspiring people from all around the world

Integration events and Corporate Social Responsibility projects

Unlimited access to training platforms

Relocation support

Private medical care

Sport cards (OK System, Benefit System) – access to sports facilities throughout the city/Lunch subsidies
Discounts for Fujitsu employees in many places throughout Lodz

Fresh fruit
Find and visit us!
Fujitsu
Textorial Park
ul. Fabryczna 17
90-344, Łódź
Nowa Fabryczna
ul. Składowa 35
90-127, Łódź
University Business Park
Ul. Wólczańska 178
90-530 Łódź
I declare that I consent to processing by Fujitsu Technology Solutions Sp. z o.o. registered in Warsaw (02-231) at 137 Jutrzenki Street, my personal data contained in my application in order to carry out the recruitment process, in relation to art. 6 par. 1 lit. a of the General Data Protection Regulation dated April 27, 2016.
INFORMATION CLAUSE
We hereby inform you that:
the administrator of your personal data is Fujitsu Technology Solutions Sp. z o.o. registered in Warsaw (02-231) at 137 Jutrzenki Street;
contact with a person, who performs the tasks of the Data Protection Officer at Fujitsu Technology Solutions Sp. z o.o., is possible via an email address: [email protected]) or in writing to the address of the data administrator with the note "Data Protection Officer";
processing of personal data within the scope provided in the application takes place in order to conduct and resolve the recruitment process for the position, while the legal basis for their processing is art. 6 par. 1 lit a of the General Data Protection Regulation dated April 27, 2016.;
Your personal data might be transferred to other entities of Fujitsu Technology Solution with which Fujitsu Technology Solutions Sp. z o.o. cooperates in the realization of the recruitment process.
Your personal data might be forwarded to

Izrael on the basis resulting from decision of the European Commission about the appropriate level of protection of personal data.
Japan, using appropriate protection in the form of standard data protection clauses approved by the European Commission
You have the right to obtain copies of data transferred to a third country based on a written request submitted to Fujitsu Technology Solutions Sp. z o.o.;

Your personal data will be kept for the period of 12 months from the moment the application;
You have the following rights related to the processing of personal data by the administrator:

access;
rectification;
remove;
processing restrictions;
raise objections to the processing;
transferring data to another personal data administrator;
raise objection to the processing of data in the process of automated decision making, including profiling;

You have the right to withdraw your consent to the processing of your personal data at any time, without affecting the legality of the processing which has been carried out on the basis of consent before its withdrawal;
You have the right to lodge a complaint with the supervisory body competent for personal data protection, if you acknowledge that the processing of your data violates the provisions of the General Data Protection Regulation dated April 27, 2016.;
providing Your personal data is voluntary, but necessary to take part in the recruitment process;
Your personal data will not be processed in the process of automated decision making.