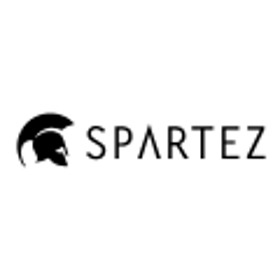 Enterprise R&D Team Lead
Spartez Sp. z o.o. Sp.k.O firmie
contract of employment
17 000‐
30 000 zł
gross / mth.
B2B contract
17 000‐
30 000 zł
net (+ VAT) / mth.

Rekrutacja zdalna
To wyróżnienie ofert oznacza, że cały proces rekrutacyjny jest prowadzony zdalnie.
Dowiedz się więcej

Ważna jeszcze 2 miesiące

do: 14 lip 2020

contract of employment, B2B contract
About the project
We are looking for an experienced team lead to support and accelerate the development of Atlassian Data Center products by leading one of development teams. You will be responsible for managing a group of 6 experienced and effective engineers (a few of them work remotely).
Your responsibilities
Be a leader; promoting, defining, customizing and deploying best agile practices

Cooperate with other teams in order to achieve the best possible result - customer success

Together with Product Management decide upon team's roadmap based on designated team responsibilities

Set up short term and mid term goals for the team supported with measures

Lead effective delivery of roadmap owned by the team

Ensure effective team communication internally and externally

Successfully mentor and support the career development of your team members

Improve the process based on the learnings and experiences as you go

Lead by example and practice an inclusive management style

Participate in engineering leaders activities across Server products by providing feedback, suggestions, advice and input as requested
Our requirements
Experience in leading remote team members

Experience in leading strongly senior, self-motivated team

Experience in leading a development team (complete lifecycle) using agile principles and practices

Up-to-date knowledge of Java or other JVM-based languages (knowledge of other modern programming platforms, especially web-based would be an added advantage)

Experience in people management. The ability to mentor, motivate and grow engineers

The ability to effectively delegate tasks and monitor the progress of a group of people

Minimum 6 years' experience in software development with a few years as a leader/manager

Superior creative and innovative problem-solving skills

Fluent spoken and written English

Willingness to travel to Sydney ~twice a year (for 1-2 weeks)
This is how we organize our work
This is how we work
in house
you focus on a single project at a time
you have influence on the choice of tools and technologies
you have influence on the technological solutions applied
you have influence on the product
you focus on product development
agile
Team members
backend developer
technical leader
architect
product owner
UX designer
This is how we work on a project
architect / technical leader support
Development opportunities we offer
assistance in preparation to public speeches

conferences abroad

conferences in Poland

development budget

external training

industry-specific e-learning platforms

intracompany training
mentoring

soft skills training

space for experimenting

substantive support from technological leaders

support of IT events

technical knowledge exchange within the company

time for development of your ideas
What we offer
Impact. At Spartez you will be working on world renowned products from the Atlassian ecosystem. Our crossfunctional teams are empowered to solve complex user problems for companies such as NASA, Samsung, Red Bull, Toyota and thousands of others across the globe. Our tech stack features Java, Spring, Maven, REST, JUnit, SQL, Docker, AWS, ElasticSearch & Python.

Culture. We're nearly 200 people, but our organisational structure remains flat, with few management levels and agile at heart. We work in small teams, diverse in terms of setup, experience and culture, where internal mobility and secondments are welcomed. We travel to the US, Australia and many other locations worldwide and often extend our stay beyond just business.

Room for growth. We follow clearly defined career paths, both in engineering as well as in management, with unified and public salary bands. Everyone is entitled to a 7500 PLN annual budget and 4 days leave for educational activities. We are encouraged to speak at conferences, run 20% pet projects and participate in quarterly ShipIt hackathons.

Comfort. We work on MacBooks, use 24 inch 4K monitors, sit on Aeron chairs and stand by desks with adjustable height, if we prefer to. We're based in a modern office with all the benefits of a city-center location. In our kitchen there are always fresh snacks and beverages at everyone's disposal, as well as a pantry stocked with everything you may need for a quick DIY lunch.
Social. Each year we treat ourselves to two big company parties and countless smaller events, such as brown bags, culture mixers, Social Fridays and team achievement celebrations. On top of that, we're all entitled to a 500 PLN quarterly social budget - some use it for lunches, others chip in for a team offsite somewhere warm.

There's no dress code.

The usual stuff. Private medical healthcare, life insurance, Multisport card.
Benefits

sharing the costs of sports activities

private medical care

sharing the costs of foreign language classes

sharing the costs of professional training & courses

life insurance

remote work opportunities

flexible working time

fruits

integration events

corporate sports team

retirement pension plan

corporate library

no dress code

video games at work

coffee / tea

drinks

leisure zone

redeployment package

christmas gifts

birthday celebration

employee referral program

charity initiatives

family picnics
Spartez Sp. z o.o. Sp.k.
Spartez was founded in 2007 by a group of teammates who dreamt about a place where the passion of people matters, where people care and where customers are in the center. We dreamt about a place where strong values are actually followed by people instead of just being talked about. We believed that a group of engaged people in such a place can make a difference and deliver something valuable together.
Przewiń do profilu firmy