Thank you for interest in HSBC. . Before you apply, please note that we will take into the consideration only applications that include the following statement: . "I hereby declare that I have familiarised myself with the Privacy Statement for Applicants published at http://www.about.hsbc.pl/careers and I give my consent to use my personal data included in my application for the purposes of recruitment in HSBC Service Delivery (Polska) Sp. z o. o. according to the rules described in the Privacy Statement for Applicants, as per the Regulation (EU) 2016/679 of the European Parliament and of the Council of 27 April 2016 on the protection of natural persons with regard to the processing of personal data and on the free movement of such data, and repealing Directive 95/46/EC (GDPR)." . Due to the high number of applications, we reserve the right to contact selected candidates only. . In case you would like to resign from participation in the recruitment process or withdraw previously sent application, please email us at:
[email protected]
Oferta z szybkim aplikowaniem
Na oferty z aktywnym "Aplikuj szybko" zaaplikujesz jednym kliknięciem. Korzystają one z danych używanych przez Ciebie przy ostatnim aplikowaniu. Jeśli jeszcze tego nie robiłaś/eś, nie przejmuj się. Za pierwszym razem trafisz na pełny formularz aplikowania.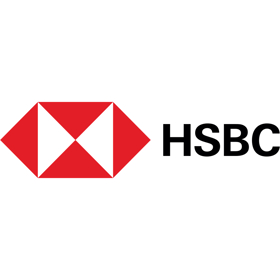 (FCR Ops) Investigator Transaction Monitoring (Spanish)
HSBC Service Delivery (Polska) Sp. z o.o.About the company
Valid for 6 days

until: 19 May 2021

specialist (Mid / Regular)
Your responsibilities
Pro-actively gather intelligence from media reports and appropriate websites to identify customers of HSBC involved in crime/ML/terrorism etc. Build on their knowledge of latest Anti Money laundering trends

Ensure that the process requirements are met, adhered to, completed in accordance with established procedures and standards set

Work well independently; complete assigned tasks in the established timeframe as per the process benchmarks

Persistently seeks out and interprets information, evidence and gaps and uses their business and specialist knowledge to identify and highlight root causes

Uses appropriate processes and analytical methods to scrutinize and objectively evaluate data and information in order to investigate and eliminate actual or potential risks or compliance breaches

Develops knowledge of business activities so as to better understand and clearly articulate the nature of compliance issues and the actual and potential risks associated with them in terms that are meaningful for the business

Acts as the second line of defense identify underlying themes, possible systemic risks and potential links beyond their immediate area of focus and emerging risks.

Leads the development of a compliance monitoring framework to ensure that it can anticipate and quickly respond to the changing regulatory environment while remaining cost effective and proportionate to the level of risk and considering the need for continuing commercial business operation

Drives the implementation, operation and delivery of Compliance assurance activities that provide proactive, timely monitoring on the current and emerging risk environment to enable HSBC to continues to operate in a compliant manner

Actively seeks out, shares and encourages the adoption of best practice in Compliance monitoring on a global level

Champions the development of new tools, techniques and approaches to facilitate improved compliance governance, management and reporting.

Ensure that the productivity and quality levels are achieved as per the standards sent for the process
Our requirements
Bachelor's degree, preferably from a Commerce or Finance background

Minimum of 24 months of Banking or Financial Services Experience

Should have minimum 3 years' experience in Compliance / AML process

Professional certification - CAMS certification (desirable)

Should have cleared the Certificate of Competency TmiL2 (Internal)

Strong Product knowledge proven through performance ratings

Understands what Financial Crime/ Terrorist Financing is and the cost to society. Awareness of how I as an individual can play a part in prevention of HSBC being used by launderers; by adherence to Group Policy/values/behavior within line of business and role

Knows HSBC's lead regulator is Financial Conduct Authority /Prudential Regulatory Authority based in UK; in addition to local regulator and that external non –governmental organizations such as FATF (Financial Action Task Force) shape global laws and regulations

Ability to speak and understand English and Spanish fluently

Ability to write business letters and reports (High Written)
What we offer
Stable job in professional team,

Home office days,

Car parking few minutes away from the office,

Relax room (with massage chairs and area for yoga/stretch),

Bicycle racks in the underground garage and around the office; showers dedicated to cyclists,
Game room (with Xbox, PS consoles and foosball table),

Fresh fruit on the floor and good coffee in the kitchen,

Team building events,

Internal learning sessions,

Private health care (different options – from basic to VIP), employees' benefits: private life insurance, multisport.
Benefits

sharing the costs of sports activities

private medical care

sharing the costs of foreign language classes

sharing the costs of professional training & courses

life insurance

remote work opportunities

flexible working time

integration events

corporate sports team

doctor's duty hours in the office

retirement pension plan

corporate library

no dress code

video games at work

coffee / tea

parking space for employees

leisure zone

extra social benefits

employee referral program

opportunity to obtain permits and licenses

charity initiatives

family picnics

extra leave
HSBC Service Delivery (Polska) Sp. z o.o.
HSBC is one of the world's largest banking and financial services organisations. Our global businesses serve more than 40 million customers worldwide through a network that covers 64 countries and territories.
HSBC Service Delivery (Polska) Sp. z o.o. is HSBC's global finance, operations, risk and technology centre. We use our unique expertise and capabilities to provide specialised services – our people range from technologists transforming the banking experience to operations professionals managing 1.7 trillion payments a year.
Our Purpose – Opening up a world of opportunity – explains why we exist. We are bringing together the people, ideas and capital that nurture progress and growth, helping to create a better world – for our customers, our people, our investors, our communities and the planet we all share.
Scroll to the company's profile