Finance Assistant
Jones Lang LaSalle Sp. z o.o.
więcej
Finance Assistant
Warszawa, mazowieckie

Asystent

2019-05-21

Ważna jeszcze 2 dni (do

2019-06-20)
Pracodawca ma prawo zakończyć rekrutację we wcześniejszym terminie.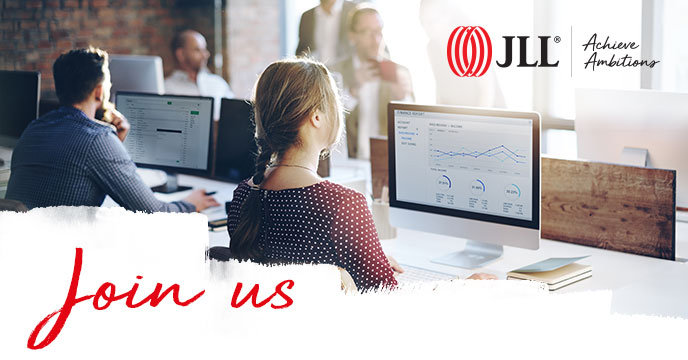 JLL, a Fortune 500 company, is a leading professional services firm that specializes in commercial real estate. We have nearly 300 corporate offices, operations in over 80 countries and a global workforce of
over
80,000. We operate locally, regionally and globally – and it's up to you which scale fits your professional plans best. With us, you'll be able to participate in innovative projects and leave a lasting impact with your work. Achieve your ambitions while contributing to JLL success. We are waiting for you!
Please check what we offer and apply for the role of:
Finance Assistant
Location: Warszawa

The person in this role will be responsible for the execution of purchase to pay and invoicing processes to ensure the accurate tracking and control over the Facilities and Real Estate (F&RE) expenditures.

Responsibilities:
Requirements:
Managing supplier invoices, ensuring invoicing guidance requirements are being met
Raising and coordinating requests for payments in advance, instant payments and security deposit payments
Creating new supplier records and briefing suppliers on invoicing requirements
Requesting, managing and analysing supplier statements
Coordinating any regional supplier (s) roll out projects
Raising and coordinating request for any changes to supplier bank details or payment terms
Ensure manuals and processes are updated on regular basis
Providing quality assurance services to Procurement team so that audit requirements are met
Ensuring all queries are dealt with promptly and in efficient manner and any unresolved issues are escalated to Finance Analyst and/or Finance Administrator
All other tasks/ duties as required.
Every day is different, and in all these activities, we'd encourage you to show your ingenuity.
Fluent English
Bachelor's/M.A. degree in Real Estate or Finance or Economics
2+ years of work experience
Intermediate / Advanced Microsoft Office Skills including Excel Pivot Tables
Strong interpersonal skills
Strong organisational skills.
Experience of using a variety of accounting packages and reporting tools (JDE –E1, AGRESSO, Hyperion and Orbit experience would be an advantage but not essential).
Analytical ability.
Clear communications (written and oral)
Experience of working with International entities

WE OFFER:
You'll join an entrepreneurial, inclusive culture. One where we succeed together – across the desk and around the globe. Where like-minded people work naturally together to achieve great things.
Our Total Rewards program reflects our commitment to helping you achieve your ambitions in career, recognition, wellbeing, benefits and pay.
Join us to develop your strengths and enjoy a fulfilling career full of varied experiences. Keep those ambitions in sights and imagine where JLL can take you...

Please note we will contact selected candidates only. Please include the following clause in your application: " Wyrażam zgodę na przetwarzanie moich danych osobowych dla potrzeb niezbędnych do realizacji procesu tej oraz przyszłych rekrutacji (zgodnie z ustawą z dnia 10 maja 2018 roku o ochronie danych osobowych (Dz. Ustaw z 2018, poz. 1000) oraz zgodnie z Rozporządzeniem Parlamentu Europejskiego i Rady (UE) 2016/679 z dnia 27 kwietnia 2016 r. w sprawie ochrony osób fizycznych w związku z przetwarzaniem danych osobowych i w sprawie swobodnego przepływu takich danych oraz uchylenia dyrektywy 95/46/WE (RODO))."