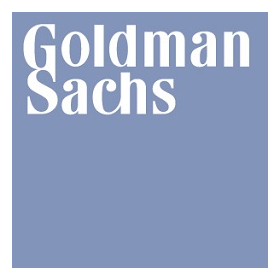 Finance Engineering - Corporate Treasury Strats Associate - Developer
Goldman Sachs Poland Services Sp. z o.o.O firmie

Rekrutacja zdalna
To wyróżnienie ofert oznacza, że cały proces rekrutacyjny jest prowadzony zdalnie.
Dowiedz się więcej

Ważna jeszcze 2 miesiące

do: 17 lip 2020

specialist (Mid / Regular), senior specialist (Senior)
About the project
Corporate Treasury Strats use their engineering and/or scientific background to implement quantitative analytics and management solutions in software. Corporate Treasury Engineering products guide funding sourcing decisions, allocation of financial resources, quantification of funding costs, and strategies to minimize costs and hedge risks. Successful strats are highly analytical, driven to own commercial outcomes, and communicate with precision and clarity.
Corporate Treasury Strats welcomes applicants with a Masters or a PhD in financial engineering/financial math; quantitative sciences, e.g. physics, statistics, applied math or other quantitative discipline; or relevant professional experience. Strong analytical skills, mathematical fluency, and programming abilities are required.
Your responsibilities
Develop software and analytics to further Corporate Treasury's firmwide mandates: liquidity risk and interest rate risk management and trade execution, cash & collateral management, funding optimization

Use machine learning techniques and statistical modeling to develop pricing analytics and behavioral models for deposit products

Optimize the firm's liability stack by developing balance sheet analytics and hedging strategies

Work with treasury, desk strategists, and technology departments to implement processes to optimally leverage financial resources to achieve commercial priorities

Perform quantitative analysis and facilitate business understanding of technical results

Use experience in building linear and non-linear models to develop analytics to drive the growth of the deposit platform
Our requirements
Solid background in computer programming, Python, C++, Java, Matlab or equivalent language, preferably in large scale financial or technical computations

Expertise in some aspect of quantitative analysis, e.g. statistics, stochastic calculus, scientific computing, econometrics, machine learning algorithms, financial modeling

Strong software design experience

Familiarity with financial markets and assets, with a preference for experience with asset pricing and metrics used to govern financial institutions, e.g. liquidity coverage ratios, balance sheet and capital ratios

Excellent communication skills, including experience speaking to technical and business audiences and working globally

Can apply entrepreneurial approach and passion to problem solving and product development

3-5 years of relevant, continuous experience
This is how we organize our work
This is how we work
in house
you focus on a single project at a time
you develop several projects simultaneously
you can change the project
you have influence on the product
Team members
technical leader
architect
This is how we work on a project
architect / technical leader support
Development opportunities we offer
conferences in Poland

industry-specific e-learning platforms

intracompany training

substantive support from technological leaders
support of IT events

technical knowledge exchange within the company

the company supports open source projects
Benefits

sharing the costs of sports activities

private medical care

life insurance

remote work opportunities

flexible working time

integration events

dental care

retirement pension plan

no dress code

coffee / tea

drinks

parking space for employees

sharing the costs of tickets to the movies, theater

employee referral program

charity initiatives
4
interview with the recruiter
Goldman Sachs Poland Services Sp. z o.o.
The Goldman Sachs Group, Inc. is a leading global investment banking, securities and investment management firm that provides a wide range of financial services to a substantial and diversified client base that includes corporations, financial institutions, governments and individuals. Founded in 1869, the firm is headquartered in New York and maintains offices in all major financial centers around the world.
Przewiń do profilu firmy