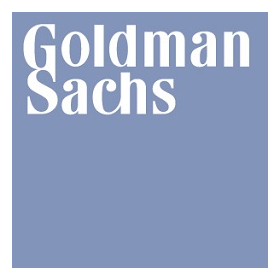 Finance Engineering - Corporate Treasury Tech Associate - Developer
Goldman Sachs Poland Services Sp. z o.o.O firmie

Rekrutacja zdalna
To wyróżnienie ofert oznacza, że cały proces rekrutacyjny jest prowadzony zdalnie.
Dowiedz się więcej

Ważna jeszcze 2 miesiące

do: 17 lip 2020

specialist (Mid / Regular), senior specialist (Senior)
About the project
At Goldman Sachs, our Engineers don't just make things – we make things possible. Change the world by connecting people and capital with ideas. Solve the most challenging and pressing engineering problems for our clients. Join our engineering teams that build massively scalable software and systems, architect low latency infrastructure solutions, proactively guard against cyber threats, and leverage machine learning alongside financial engineering to continuously turn data into action. Create new businesses, transform finance, and explore a world of opportunity at the speed of markets.
Engineering, which is comprised of our Technology Division and global strategists groups, is at the critical center of our business, and our dynamic environment requires innovative strategic thinking and immediate, real solutions. Want to push the limit of digital possibilities? Start here.
Your responsibilities
Use engineering to identify and measure risk and to implement quantitative and technical risk management solutions in software

Forge strong relationships with our key business partners, understand financial markets, liquidity management strategies to develop and enhance our treasury systems and processes

Apply analytics to drive commercial outcomes and communicate with precision and clarity

Understand business needs, facilitate and develop process workflow, data requirements, and specifications required to support implementation

Develop scalable architecture and implement software's following full SDLC cycle

Explore latest technology offering and platforms to strategize and build optimum technology solutions

Work very closely with business to create real time impact and deliver product with most commercial value
Our requirements
Bachelors' or Master's degree in Computer Science, Mathematics, Electrical Engineering or related technical discipline

Experience in software development, including a clear understanding of data structures, algorithms, software design and core programming concepts

Strong analytical and problem solving skills – demonstrated ability to learn technologies and apply

Comfortable multi-tasking, managing multiple stakeholders and working as part of a team

Excellent communication skills including experience speaking to technical and business audiences and working globally

Can apply an entrepreneurial approach and passion to problem solving and product development

3-5 years of relevant, continuous experience
Optional
Strong programming experience in at least one compiled language (e.g. C, C++, Java)

Experience in designing highly scalable, efficient systems

Web technology design experience is plus

Familiarity with financial markets, financial assets, and liquidity management is plus
This is how we organize our work
This is how we work
in house
you focus on a single project at a time
you develop several projects simultaneously
you can change the project
you have influence on the product
Team members
technical leader
architect
This is how we work on a project
architect / technical leader support
Development opportunities we offer
conferences in Poland

industry-specific e-learning platforms

intracompany training

substantive support from technological leaders
support of IT events

technical knowledge exchange within the company

the company supports open source projects
Benefits

sharing the costs of sports activities

private medical care

life insurance

remote work opportunities

flexible working time

integration events

dental care

retirement pension plan

no dress code

coffee / tea

drinks

parking space for employees

sharing the costs of tickets to the movies, theater

employee referral program

charity initiatives
4
interview with the recruiter
Goldman Sachs Poland Services Sp. z o.o.
The Goldman Sachs Group, Inc. is a leading global investment banking, securities and investment management firm that provides a wide range of financial services to a substantial and diversified client base that includes corporations, financial institutions, governments and individuals. Founded in 1869, the firm is headquartered in New York and maintains offices in all major financial centers around the world.
Przewiń do profilu firmy