financial manager
Randstad Polska Sp. z o.o.
ważna jeszcze 15 dni

do: 10 lis 2021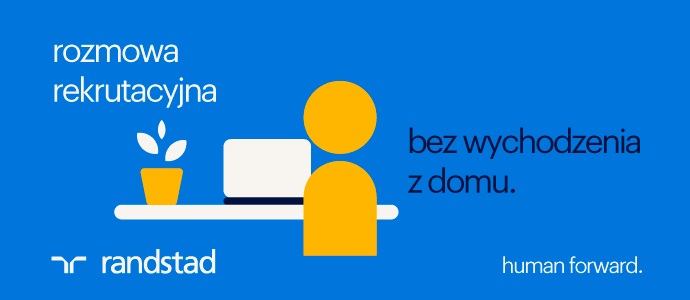 If you have experience in the area of finance and you are ready for new challenges this offer is just for you.
financial manager
Nr ref.: /232/10/2021/AZ/94351
Jasionka
what we offer
Stable job in international company
Attractive salary
Benefits package
your tasks
Internal group reporting on current results of a given financial period, forecast for subsequent periods and budgeting
Developing tools and methods of cost analysis, preparing forecast and budgets
Analysis of financial results – performed and forecasted
Timely preparation of necessary reports and summaries, data reporting
Implementation of tasks related to the reporting of current results (including sales analysis, monthly analysis of deviations in purchase prices, analysis of deviations between current and forecasted results, etc.)
Closing the month (preparation of necessary data – e.g. calculation of provisions, profitability statements, cost statements, etc.)
Cooperation with various department in the scope resulting from the tasks performed - control planning and budgeting, analysis supporting cost control and reduction, other financial or efficiency – related analysis, etc.
Preparation of investment applications for Group (in terms of financial data) for new projects
Support sales with financial data and analysis for quotations, run cost models
Analyze tax related implications of business decisions and prepare recommendations
Identify government incentive programs and prepare applications
Providing Plant leadership and guidance to Plant Manager
Enforcing financial policies and procedures
Ensure adequate cashflow to meet Plant growth
Ability to work in a team environment and meeting corporate deadlines
Ownership of budgeting, forecasting and Long Range plan (5year)
Effective managing of finance and accounting team
what we expect
Higher education in finance or accounting (accounting or financial certificates will be an additional advantage)
General knowledge of US GAAP regulations, accounting principles, general knowledge of finance and management of a production company, knowledge of the evaluation of investment projects
Ability to use MS Office applications (in particular MS Excel, MS Outlook, MS PowerPoint) and SAP R / 3, knowledge of HFM applications
Interpersonal skills (communication, cooperation in interdisciplinary teams, proactive attitude)
Goal orientation, self-organization, efficiency in action, problem-solving skills, decision-making and analytical skills, ability to work under time pressure, openness to continuous development
Fluent communication in English, speaking and writing (knowledge of German will be an advantage)
Agencja zatrudnienia – nr wpisu 47
If you have experience in the area of finance and you are ready for new challenges this offer is just for you.
financial managerNumer ref.: /232/10/2021/AZ/94351
your tasks
Internal group reporting on current results of a given financial period, forecast for subsequent periods and budgeting
Developing tools and methods of cost analysis, preparing forecast and budgets
Analysis of financial results – performed and forecasted
Timely preparation of necessary reports and summaries, data reporting
Implementation of tasks related to the reporting of current results (including sales analysis, monthly analysis of deviations in purchase prices, analysis of deviations between current and forecasted results, etc.)
Closing the month (preparation of necessary data – e.g. calculation of provisions, profitability statements, cost statements, etc.)
Cooperation with various department in the scope resulting from the tasks performed - control planning and budgeting, analysis supporting cost control and reduction, other financial or efficiency – related analysis, etc.
Preparation of investment applications for Group (in terms of financial data) for new projects
Support sales with financial data and analysis for quotations, run cost models
Analyze tax related implications of business decisions and prepare recommendations
Identify government incentive programs and prepare applications
Providing Plant leadership and guidance to Plant Manager
Enforcing financial policies and procedures
Ensure adequate cashflow to meet Plant growth
Ability to work in a team environment and meeting corporate deadlines
Ownership of budgeting, forecasting and Long Range plan (5year)
Effective managing of finance and accounting team
what we expect
Higher education in finance or accounting (accounting or financial certificates will be an additional advantage)
General knowledge of US GAAP regulations, accounting principles, general knowledge of finance and management of a production company, knowledge of the evaluation of investment projects
Ability to use MS Office applications (in particular MS Excel, MS Outlook, MS PowerPoint) and SAP R / 3, knowledge of HFM applications
Interpersonal skills (communication, cooperation in interdisciplinary teams, proactive attitude)
Goal orientation, self-organization, efficiency in action, problem-solving skills, decision-making and analytical skills, ability to work under time pressure, openness to continuous development
Fluent communication in English, speaking and writing (knowledge of German will be an advantage)
what we offer
Stable job in international company
Attractive salary
Benefits package
Agencja zatrudnienia – nr wpisu 47
Ogłoszenie archiwalne