Frontend Developer
Objectivity Bespoke Software Specialists Sp. z o.o.
więcej
Frontend Developer
Wrocław, dolnośląskie

Strzegomska 142A, 54-429 Wrocław, Polska

pokaż mapę

Specjalista

02.08.2019

Ważna jeszcze 8 dni (do

01.09.2019)
Pracodawca ma prawo zakończyć rekrutację we wcześniejszym terminie.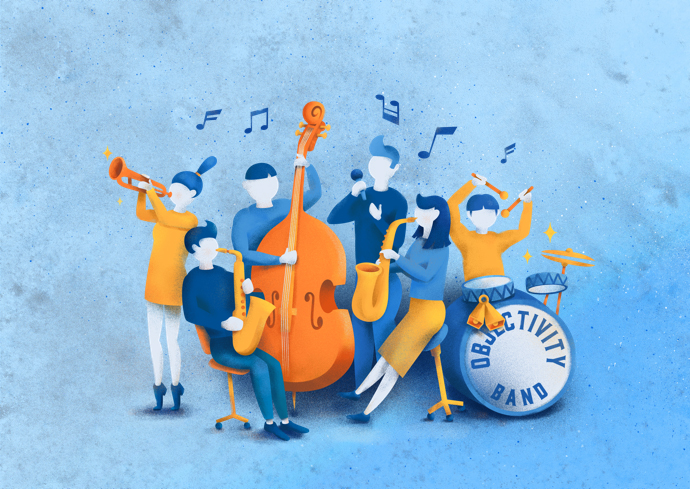 Frontend Developer
We are an agile-oriented, value-driven team of more than 700 professionals, who strive to deliver our clients excellent software. We like to call ourselves digital transformation specialists. We've been working for many well-known brands since the year 1991 from Coventry (UK) and in 2005, we set up our fully owned development center in Wrocław (PL). In every relation we build – especially between the colleagues, us and clients, us and suppliers – Win Win solutions. We create informal atmosphere, where everyone is equal, so you may always share your thoughts with your supervisor. Your opinions are welcome, because you are treated as an expert in your field. Win Win is our central philosophy, and this holds true for all our stakeholders: clients, employees, suppliers and shareholders.


You will be responsible for the creation of high-quality software. You won't work alone. You will be a part of the team where developers, technical architects, business analysts and testers work together. This is because we work in a real Agile environment. We have created our own process where the crucial aspects are communication and a strong friendly relationship with the customer. We are also continuously improving our skills and knowledge by peer code reviews, workshops and communities, as well attending training and conferences. We want you to implement your ideas with us and we want to hear your opinions.
Your role:
Providing high quality standards of programming.
Participating in the process of analysis, estimation, design, implementation and testing of new functionality.
Sharing knowledge, setting standards, impact on the best practices.
Developing of enterprise class web-based systems.
You are The One, if You have:
Very good knowledge of JavaScript and TypeScript.
3 years of experience in frontend development.
Skills in Unit testing, Integration testing, E2E testing.
Proven experience in developing Angular applications.
Knowledge of HTML/CSS and pre-processors.
Experience in frontend automation and frontend-oriented tools like: Webpack, npm/yarn, gulp, linters, CLI.
Practical knowledge and experience in web security and performance.
Knowledge of PWA, RWD, SEO concepts.
Knowledge of Git and Git workflows.
Experience in web applications architecture concepts, Redux, reactive programming, state management.
Fluent English, at least B2 level.
Knowledge of REST-based API design and development.
Desribale skills:
Experience in hybrid web frameworks (Ionic, React Native).
Backend experience in node.js, C# or Java.
Knowledge of Web Accessibility.
Knowledge of Web Components concept.
Knowledge of Micro frontends approach.
What can we offer?
English courses
medical care for you, your family or life partner
investment fund
life insurance
benefit system
free parking
fresh fruit, sandwiches and breakfast cereal
no dress code
no open space
Great Place to Work
friendly, skilled and helpful people
healthywork-llfe balance
relocation package - for candidates from outside of Lower Silesia
probably the best coffee in town
time for self-development
About Objectivity
Objectivity is a values-driven IT outsourcing partner. We are Digital Transformation Specialists who create Win-Win solutions for all our stakeholders. Our specialty is designing, delivering and supporting IT solutions that help our clients grow. As a mature organisation, we have an ethical framework that supports our activities. We are socially engaged, and always willing to help.

Informujemy, że aplikując wyrażasz jednocześnie zgodę na przetwarzanie swoich danych osobowych zawartych w ofercie pracy na potrzeby obecnego procesu rekrutacji, jak i procesów rekrutacji zorganizowanych w przyszłości przez okres 5 lat zgodnie z ustawą z dnia 29 sierpnia 1997 r. o ochronie danych osobowych (Dz.U.1997, nr 133, poz. 883 z późniejszymi zmianami). Jednocześnie przyjmujesz do wiadomości, że administratorem Twoich danych osobowych staje się Objectivity Bespoke Software Specialists sp. z o.o. z siedzibą we Wrocławiu przy ul. Strzegomskiej 142a oraz że masz prawo dostępu do treści swoich danych, do ich poprawiania, a także pisemnej prośby, o ich usunięcie, jak i pisemnego potwierdzenia, że tak się stało.