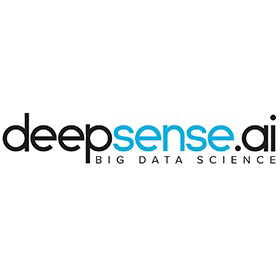 12 000‐
18 000 zł
net (+ VAT) / mth.

Rekrutacja zdalna
To wyróżnienie ofert oznacza, że cały proces rekrutacyjny jest prowadzony zdalnie.
Dowiedz się więcej

Technologies we use
Expected
JavaScript

React.js

RxJS

TypeScript

CSS3

HTML5

Jest or React Testing Library or Test Coffee
About the project
We carry out projects in the field of Machine Learning, Big Data, Security, SDN (Software Defined Networking), Cloud Computing, OpenContrail. Working with us you will have the chance to immerse yourself in challenging projects and technologies such as JavaScript including latest EcmaScript standards, ReactJS, Redux, unit test frameworks. If you are open-minded and willing to constantly develop yourself – Our company is the place for you. Our teams are made up of winners of international algorithmic competitions, experienced managers, talented developers and IT administrators. Are you interested? Grow with us and we will gladly share our knowledge and expertise with you!
Your responsibilities
Planing development for feature
Developing new features for an existing project
Writing test to new and existing features
Maintenance of current codebase
Our requirements
min. 4 years of experience,

excellent knowledge of JavaScript including ES2015+, TypeScript,

very good knowledge of CSS3 and HTML, HTML5 APIs and DOM APIs,

hands-on experience with ReactJS (preferably React JS 16.x),

strong understanding of one-way data flow architectures (Flux, Redux etc.),

understanding of functional/reactive programming paradigms,

broad knowledge of the general web landscape, architectures, trends and emerging technologies,

familiarity with continuous integration, code review, unit / functional / regression tests, Git,

good working knowledge of English (B2 level).
This is how we organize our work
This is how we work
in house
you focus on a single project at a time
you have influence on the product
you focus on product development
you focus on code maintenance
agile
scrum
Team members
frontend developer
automated test programmer
manual tester
product owner
project manager
UI designer
This is how we work on a project
code quality measures

code review

static code analysis

TDD

issue tracking tools
integration tests

regression tests

test automation

unit tests
Development opportunities we offer
assistance in preparation to public speeches

conferences abroad

conferences in Poland

development budget

external training
intracompany training

soft skills training

substantive support from technological leaders

technical knowledge exchange within the company
Benefits

sharing the costs of sports activities

private medical care

sharing the costs of foreign language classes

sharing the costs of professional training & courses

remote work opportunities

flexible working time

fruits

integration events

no dress code

video games at work

coffee / tea

drinks

sharing the costs of tickets to the movies, theater

employee referral program
deepsense.ai
deepsense.ai is a team of business-oriented problem solvers. We use our outstanding technical proficiency to identify, analyze and solve problems with AI-powered solutions.
Our data scientists and business team take company's weaknesses and reforge them into strengths. We help our clients optimize spending, augment business processes and maximize performance.
Przewiń do profilu firmy