GDPR information clause 1. The Data Controller is Zoolog Services Sp. z o.o. with its registered office in Wrocław at ul. Piłsudskiego 69, 50-019 Wrocław, NIP (Tax Identification Number): 8971872178, REGON (National Official Business Register Number): 384694551.
Pełną informację odnośnie przetwarzania Twoich danych osobowych znajdziesz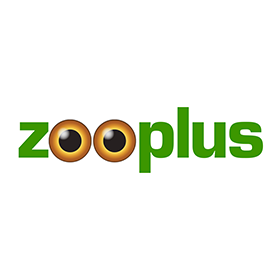 Fulfillment Center Launch Manager
ZOOLOG SERVICES SPÓŁKA Z OGRANICZONĄ ODPOWIEDZIALNOŚCIĄAbout the company
Piłsudskiego 69, Wrocław, Wrocławska 36, Wojkowice (pow. wrocławski)

Valid for 24 days

until: 13 Feb 2021
Your responsibilities
Job description
We are looking for a Fulfillment Center Launch Manager, who is ready to join our Fulfillment Team and takes an important part in tender preparation and Fulfillment Center (FC) launch project planning. Job position is located in FC in Wojkowice (near Wroclaw, Lower Silesia).
As our FC Launch Manager you are supporting our growth strategy by leading projects around launching new and extending existing Fulfillment Center with highly-complex intralogistics solutions and supply chain related amendments. You are responsible for coordinating cross-functional teams, identifying project risks and ensuring the in-time delivery of projects. The constant growth of our fulfillment network requires permanent reviews of processes, as well as further developments of standards.
A perfect candidate identifies business needs and further project steps independently and develops a strong ownership of his/her projects. Thereby project results and progress are presented in a professional manner, business cases and case studies on new opportunities are being prepared structured and clear.
Responsibilities
A perfect candidate:
1. Manages several competing priorities, ensuring critical projects remain visible to all stakeholders whilst maintaining a plan for less urgent matters
2. Leads projects for extensions, retrofits and complex FC launches
3. Analyzes service levels, driving the continuous improvement of processes targeting costs and efficiency in cooperation with the logistics service providers and FC managers
4. Prepares business cases using information acquired from various stakeholders
5. Cooperates closely with all FC managers, IT Development, Supply Chain and Transportation Teams
6. Takes accountability while providing status, asks for help, and immediately escalates issues and problems as necessary
7. Further maintains the overall project schedule, that enables the teams to be successful based upon the project milestones and Go-Live
Our requirements
Bachelor's degree or higher, either in Supply Chain, Engineering or 5+ years' experience in project/program management, including managing complex projects across multiple, EU-wide dispersed work teams

Experience in project management and intralogistics

Fluent in English spoken and written, German is a plus

Ability to work simultaneously with strategical long-term initiatives and projects

Sound business judgment, proven ability to influence others

Preferably experiences in logistics buildings development

Proficient with Microsoft Excel

Willingness to travel within Europe, approximately 5-10% of the time (if necessary)
What we offer
Chance to become a part of dynamically growing international company

Training opportunities and professional development

Motivated multi-cultural teams and enjoyable work atmosphere
Private medical care (incl. 50% of discount on dental services)

Full time employment contract

And… 4 extra days off
Benefits

private medical care

corporate products and services at discounted prices

integration events

dental care

no dress code

coffee / tea

parking space for employees

christmas gifts

birthday celebration

employee referral program

extra leave

sports card
ZOOLOG SERVICES SPÓŁKA Z OGRANICZONĄ ODPOWIEDZIALNOŚCIĄ
Number 1 in Europe!
Zoolog services sp. z o.o is a subsidiary of zooplus AG which was founded in Munich in 1999 and today is Europe's leading online retailer of pet supplies. The sales reached more than EUR 1,5 billion in the 2019 financial year. The company's business model has been launched successfully in 30 European countries. That is all possible due to highly autonomous teams, flat organization structure and constant strive for using cutting-edge technologies. Based on the continued vigorous growth anticipated in the European e-commerce market, zooplus expects its dynamic performance to continue.
Our employees are the key to our success!
The zooplus team currently consists over 700 interdisciplinary specialist and managers who work at 13 international sites in the Sales & Marketing, IT, Operations and Administration departments. We are looking for individuals who can further develop our business and help create a positive corporate culture by not only demonstrating versatile professional and methodological expertise, but also by showing a passion for performance, analysis and a solution-based approach.
Scroll to the company's profile