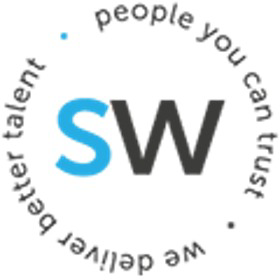 contract of employment
17 000‐
23 000 zł
gross / mth.
B2B contract
13 000‐
17 000 zł
net (+ VAT) / mth.

Rekrutacja zdalna
To wyróżnienie ofert oznacza, że cały proces rekrutacyjny jest prowadzony zdalnie.
Dowiedz się więcej

Ważna jeszcze miesiąc

do: 24 cze 2020

contract of employment, B2B contract

senior specialist (Senior)
Technologies we use
Expected
Java

Angular

React

TypeScript

Spring

JavaScript

SQL

Hibernate
About the project
We are SmartWays – we help people grow and make good career decisions. We are specialized in IT recruitment and encourage you to join our IT Talent Community!
We work with international companies across EMEA to drive their business outcomes with the best-in-class IT people. People who use their intelligence and passion to inspire their teammates and make an impact on our customers are highly valued by us. Please read this carefully to find out if this offer is for You.
Your responsibilities
Maintaining application software and our partner's systems

Leading end-to-end design, development, deployment and maintenance process

Interacting with development, architecture, quality assurance and support teams throughout the software lifecycle

Writing clean, portable and well-documented code

Designing patterns and principles

Troubleshooting software integration issues
Our requirements
Hands-on experience with responsive web application design and development

Strong familiarity with Javascript languages (Angular 2+, React, Typescript)

Solid Experience, working in Java/J2EE applications

Deep understanding of spring boot/microservice applications and architecture

Deep knowledge of OOP concepts and design patterns

Advanced User Experience development skills in creating dynamic and engaging web components

Ability to demonstrate sound judgment and execute against deliverables under deadlines and competing priorities
Optional
Aws

Azure

Google Cloud Platform

Kubernetes
This is how we organize our work
This is how we work
in house
at the client's site
you develop several projects simultaneously
you can change the project
you have influence on the choice of tools and technologies
you have influence on the technological solutions applied
you have influence on the product
you develop the code "from scratch"
you focus on product development
agile
scrum
Team members
backend developer
frontend developer
technical leader
architect
devOps
automated test programmer
scrum master
business analyst
This is how we work on a project
code review

design patterns

pair programming

TDD

Continuous Deployment

Continuous Integration
documentation

issue tracking tools

functional tests

integration tests

test automation

unit tests
Development opportunities we offer
conferences in Poland

development budget

external training

industry-specific e-learning platforms

intracompany training

soft skills training
space for experimenting

substantive support from technological leaders

support of IT events

technical knowledge exchange within the company

the company supports open source projects

time for development of your ideas
What we offer
Once joining our team, you can expect to work in small teams dispersed around the world, have a chance to design your career path (migration option between projects), have flexibility on working hours, possibility to work remotely and travel around the world (if that is your preference).
Benefits

sharing the costs of sports activities

private medical care

sharing the costs of foreign language classes

sharing the costs of professional training & courses

life insurance

remote work opportunities

flexible working time

fruits

corporate products and services at discounted prices

integration events

coffee / tea

drinks

parking space for employees

leisure zone

sharing the costs of tickets to the movies, theater

employee referral program

opportunity to obtain permits and licenses